Las Vegas: An Unconventional History
Fri Feb 1, 9-10.45pm, PBS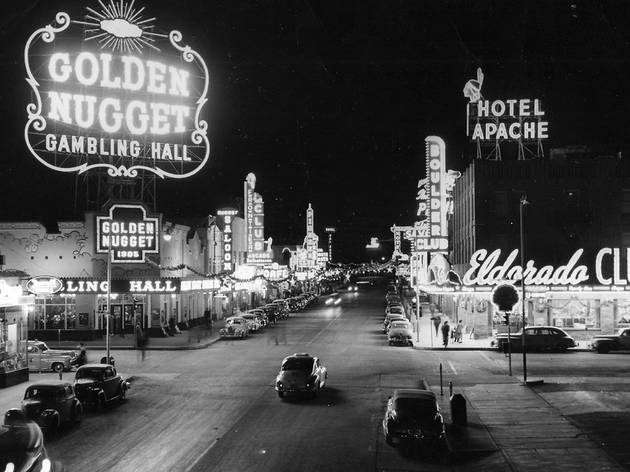 Part one
Las Vegas is bewildering to the outsider: a vast semiotic puzzle. Everything in this documentary looks faintly ersatz. But then, isn't that the essence of the American Dream? Ideas travel huge distances from their original meanings and become symbols of something else entirely. One contributor to this interesting film argues that Vegas is the realest place in the USA. No bullshit, no pretence: 'the only currency is currency'. He might be on to something but, if so, God help America.

We begin with a wedding. An earnest minister reads the vows and the camera pans back to reveal an Elvis, standing in the corner, patiently waiting to do his snake-hipped thing. Anything, it seems, can be incorporated into this never-ending show. In the 1950s, nuclear devices were tested just 65 miles from the city: most municipalities would have objected, Vegas sold tickets. It's this kind of shameless rapacity that makes the city simultaneously thrilling and revolting – this lengthy doc is only part one of the story (concluding tomorrow at 9pm) but then, where Vegas is concerned, there are plenty of good stories to tell.
Sponsored listing
Gogi
This Korean bar and grill in Maida Vale certainly looks bang on trend - there's loads of bare brickwork, imposing chrome ducts and exposed filaments dangling over the bar. There's a contemporary feel to the food too, with classic Korean dishes often given a modern twist or two. Traditionalists shouldn't fret, though. Dishes such as kimchi, bossam, jap chae noodles and beef bulgogi all feature, as do various dolsot bibimbaps - stone pot dishes of mixed rice with an oyster sauce. Steak tartar - here seasoned with sesame sauce and served with sliced pear and egg yolk - is an example of the more imaginative side of the menu.   A short wine list keeps the focus on big-hitting old world regions, but bottles from Argentina and Chile feature too. Cocktails include a selection based on soju (the popular Korean spirit), while beers include Asahi and Hite - the latter from Korea. Keep an eye out for lunch deals, too.   
Venue says: "Enjoy the sizzling barbecue whilst sipping on our exclusive blend of Asian cocktails as you look over Little Venice (Maida Vale) canal."