Park and Recreation
Wed Mar 13, 10-10.45pm, BBC4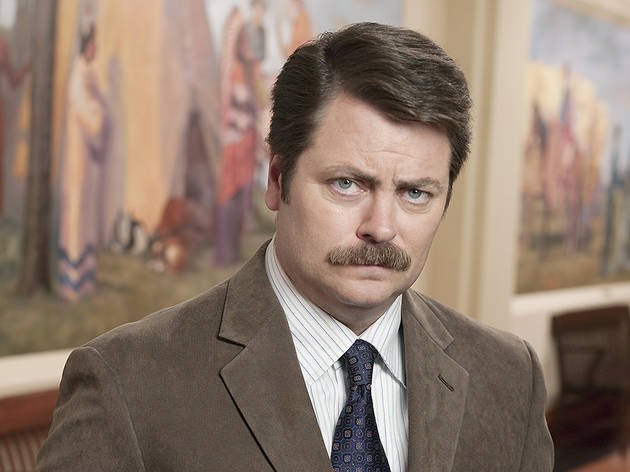 Series one, episode three
A delusional, racially insensitive middle manager blunders through a simple task, glancing occasionally at the camera's restless lens. Sounds familiar, but that's not a rerun of 'The Office' you're watching – it's American import 'Parks and Recreation' starring the ever-winsome Amy Poehler as Leslie Knope, deputy director of Parks and Recreation in the fictional town of Pawnee, Indiana.

Tonight, Knope manages to turn a public meeting against building a new park, only to save the day with that most American of democratic methods, the filibuster. Poehler's David Brent impression is irrepressible, and for the first time, a supporting cast led by comedian Aziz Ansari begins to come into its own, hinting at why the show was recently picked up Stateside for a fifth season. Episode four airs immediately after.

Sponsored listing
Kite Eyewear
Online eyewear shop Kite goes IRL with its first physical space: a swanky concept store on Shoreditch's fashion alley, Redchurch Street. Naturally, this is not your typical optician's. Racks of frames and designer ads are out. Instead, take a stool at a sleek Scandi consulting booth around a central 'bar', for your appointment with a clued-up (and refreshingly frank) eyewear stylist. All Kite's frames are designed in Soho and handmade in Italy; ask the staff if you fancy geeking out about acetate and pressed metal. Lenses are by Carl Zeiss and come with protective coatings as standard. A single pair of prescription specs or sunnies will set you back £150-£200, if you haven't had your vision tested lately, you can head through the back for a go on Kite's state-of-the-art optometric technology. It's high-end, sure, but relaxed, with espresso and prosecco flowing and cool young things on hand to help make the right choices when it comes to your next frames. Your poor, screen-fried eyeballs deserve a treat, after all.
Venue says: "FREE state-of-the-art eye tests available this April at Kite Shoreditch"
You might also like