Ripper Street
Sun Feb 3, 9-10pm, BBC1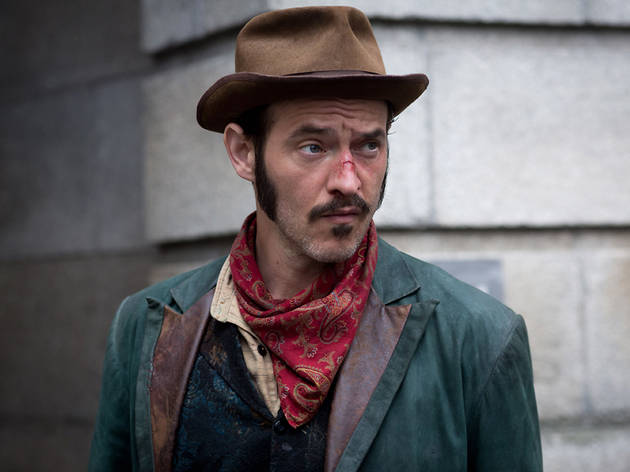 Series one, episode six
'Ripper Street' continues to thrive at the centre of a Venn diagram combining two reliable primetime staples. As a formula, police procedural meets period drama was always likely to hit Sunday night paydirt and so it has proved. Not an adventurous commission, but ruthlessly efficient.

Tonight, Matthew Macfadyen's Edmund Reid is faced with the death of a Jewish anarchist and the possible existence of a bomb factory on his turf. The trail leads right into the heart of the British government's fight against international terrorism: our man finds himself, once more, the voice of moderation as implacable foes conduct a high stakes game of bluff and counter-bluff. So it's handy to have an ally as shrewd and streetwise as stray American Homer Jackson on side. Not revelatory, but it does a job.
Sponsored listing
Michael Nadra Primrose Hill
A second London restaurant from chef Michael Nadra, following up on his lauded Chiswick original. This Primrose Hill version benefits from a canalside location and atmospheric dining areas - including a Grade II-listed horse tunnel, complete with cobbled floor and arched brick ceiling. There are Asian influences on a menu focused mostly on European classics. Expect, then, dishes such as steamed sea bass with prawn and chive dumplings, oriental greens, carrot and ginger purée and a lobster bisque alongside herb-crusted Cornish hake with lobster risotto, rock samphire and sea aster. A six course tasting menu can be matched with wines. Drinks don't play second fiddle here. A martini bar offers more than 20 classic and contemporary martinis, including dry, dirty and dickens. The Primrose martini combines vodka, St Germain and cranberry juice. More than 200 wines are available, with 16 available by the glass.   
You might also like