The Year of Making Love
Mon Feb 4, 9-10pm, BBC3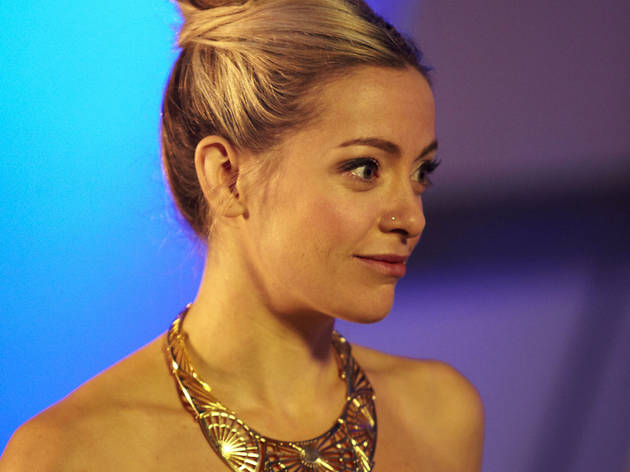 Series one, episode one
Fascinating, but for all the wrong reasons, this new BBC3 show about dating
reportedly
created emotions other than love during filming last year. The plan was to stage a mass dating experiment, with 'science' being used to pair up 1,000 lucky volunteers who'd travelled from all over the country to a hangar in Milton Keynes. Instead, filming turned into a disaster – brilliantly chronicled on numerous
blogs
and
videos
– with many left unceremoniously unpartnered (not to mention hungry, bored and stuck in Milton Keynes far longer than planned) at the end of it all.
Was it worth it? Did all this disruption to ordinary, good-natured people's lives at least make for great telly? Not even slightly. The much-vaunted 'science' behind the dating experiment is merely provided by a 'personality profiling expert' (whatever that is) and a psychologist who, according to her
website
, is also an all-in-one brand ambassador, inspirational coach and motivational speaker. Moreover, the main chunk of the show – which follows a handful of the participants up close – resembles a shockingly dull version of Davina's much-missed 'Streetmate'. At one point, a woman visits her potential paramour's home and is pleasantly surprised that there's no porn lying around. That's about the level this sad and useless show operates at.
Sponsored listing
La Bodega Negra (restaurant)
The neon sign outside reads 'sex shop'; the mannequin in the entrance wears a PVC gimp suit. But the real excitement begins when you descend the stairs into the bowels of this nightclub-like restaurant. It's so dark and loud you'll need a moment to adjust (the light bulbs have been blacked out). By comparison, the homely Mexican cooking can feel run-of-the-mill, though effort is put into presentation. On our visit, soft flour tacos with a tender beef filling arrived beautifully arranged on a specially designed wooden board; a crunchy cheese and roasted tomato quesadilla was served 'open'; pinto beans with a spicy chorizo kick came in a dinky glazed bowl. The real highlight was the dish least concerned with its own looks: a rich lamb shank in intensely dark juices. Seafood cazuela (a one-pot dish like a wet paella), containing clams, squid, prawns and mussels, was creamy, tangy and perfectly fine, though not especially memorable. Factor-in the small portions and two-hour table limits (though you can decamp to the bar), and you might wonder what the fuss is all about. But that would be missing the point. You come here to see and be seen, and for a thrilling atmosphere and exceptionally friendly service. A must-try.  
Venue says: "50% off food Sunday-Wednesday if you dine before 7pm"