Utopia
Tue Feb 12, 10-11.05pm, C4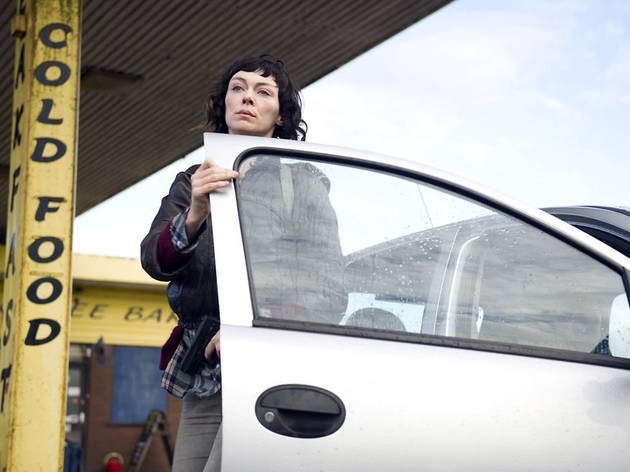 Series one, episode five
If last week was bewildering, this penultimate escapade looks, for a long time, as if it might be providing some answers. Certainly, Stephen Rea's Letts has some persuasive patter when he finds himself in the gang's clutches, for all that his motives remain questionable. And the roots of Arby's homicidal blankness are becoming clearer too – Neil Maskell's wheezing, lumbering portrayal of this hideous yet strangely pathetic psychopath has been one of 'Utopia's' many highlights.

But eventually, the rug is pulled from under us once again, this time by Dugdale who might just be the show's true wildcard. As we approach the endgame, it's notable how successfully 'Utopia' has maintained its mysteries. Dennis Kelly's plotting has dripfed just the right balance of red meat and red herring; we can't wait to see where this ends up. One of 2013's early TV highlights.
Sponsored listing
Small & Beautiful
This Kilburn High Road restaurant and bar is certainly small - whether you think it beautiful depends on your view of dining rooms with an informal hint of the Med about them. Chairs hanging from the skylight, a colourful ceiling print and a copy of Botticelli's Birth of Venus give things an intriguing bit of quirk.  There's an Italian slant to the food menu, though cuisines from elsewhere are an influence too. Expect an offer ranging from antipasto misto, tricolore salads and spaghetti carbonara to fish cakes with coriander, spring onions and a sweet chilli sauce, pork schnitzel and 'puffy duck' - a dish of roast duck with leek honey and mixed herbs wrapped in puff pastry and served with a Grand Marnier sauce.  A keenly priced wine list features a good selection by the glass - kicking off with house red or white at £3.45. The list focuses on the old world, though bottles from South Africa, Australia, Chile and even Brazil also feature.  Keep an eye out for live music on occasion, too. 
Venue says: "Serving Italian and European classics. Any pizza with a glass of house white or red wine, £8.95."
You might also like