Utopia
Tue Feb 12, 10-11.05pm, C4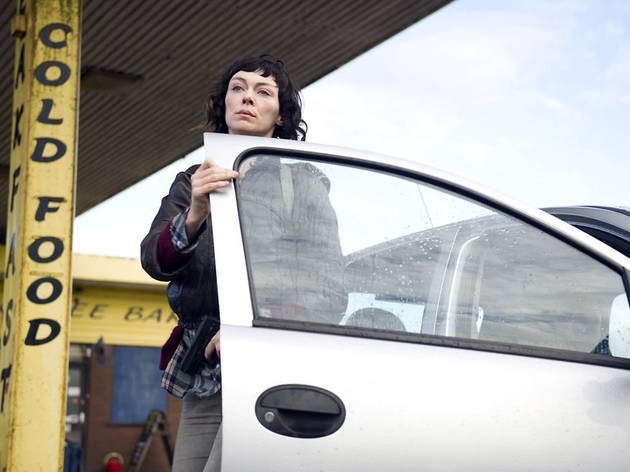 Series one, episode five
If last week was bewildering, this penultimate escapade looks, for a long time, as if it might be providing some answers. Certainly, Stephen Rea's Letts has some persuasive patter when he finds himself in the gang's clutches, for all that his motives remain questionable. And the roots of Arby's homicidal blankness are becoming clearer too – Neil Maskell's wheezing, lumbering portrayal of this hideous yet strangely pathetic psychopath has been one of 'Utopia's' many highlights.

But eventually, the rug is pulled from under us once again, this time by Dugdale who might just be the show's true wildcard. As we approach the endgame, it's notable how successfully 'Utopia' has maintained its mysteries. Dennis Kelly's plotting has dripfed just the right balance of red meat and red herring; we can't wait to see where this ends up. One of 2013's early TV highlights.
Sponsored listing
Enoteca Turi
Please note, Enoteca Turi recently moved to this location from Putney High Street. The review below relates to their previous site. Eating & Drinking editors, March 2016. We arrived on a rain-lashed Wednesday evening to find this long-standing Putney local positively buzzing. In keeping with its name, Enoteca Turi has a particularly strong all-Italian wine list packed with treasures – our recommendation, an elegant pecorino, was spot-on. Pleasingly, there was none of that over-pouring designed to push diners into a second bottle either. After discovering that both the mozzarella and cuttlefish on the £32.50 set menu had run out, we made a rocky start with under-seasoned grilled squid with chilli, and a fiddly, insubstantial dish of sautéed clams. Mains proved a better bet. Lemon and rocket risotto was fresh, vibrant and perfectly al dente; calf's liver with sage and speck proved rich and satisfying. Confusion over our final order meant we finished with a delicious almond and ricotta cake from the à la carte at no extra charge. Enoteca Turi's kitchen could do with more consistency and a few wow factors. The decor feels a little dated too, but the restaurant's plus points – a convivial atmosphere, great wines, faultless service and a warm heart – are proving a winning formula in a neighbourhood overrun with soulless chains.  
Venue says: "Enjoy Italian artichokes in season now with a special menu - evenings April 16-28"
You might also like