Way to Go
Thu Jan 24, 10-10.30pm, BBC3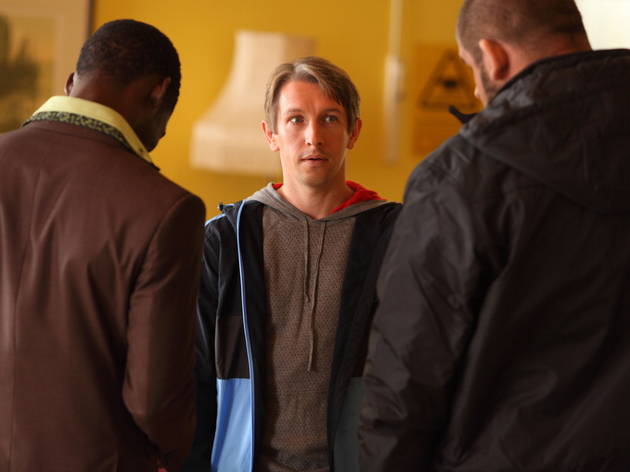 Series one, episode two
Watching this BBC3 sitcom is the televisual equivalent of listening to a toddler squealing 'poo-poo' every five seconds because they think it's the most offensive word ever invented. 'Way to Go' simply tries too hard to shock. The premise itself is controversial (and has already sparked the inevitable outrage from a Tory MP), but has plenty of potential for black humour: three blokes go into business to help the terminally ill to die. But the Beeb apparently feels the subject matter alone is not enough to grab our attention. Instead, it's stuffed the show with enough race, sex and vomit gags to make Judd Apatow blush (the writer is US TV writer Bob Kushell) and the result is heavy-handed and self-conscious. In this episode, the lads try to brush up their professionalism with a business seminar, while Scott (Blake Harrison) wimps out of helping a client with stomach cancer die. It all falls rather flat – and that's a shame. Assisted suicide is surely a subject, er, dying for a more intelligent treatment than this?
Sponsored listing
South Place Chop House
When it comes to eating and drinking, the boutique South Place Hotel has numerous stylish spots – six to be precise – in which to relax. One of those is the Chop House, a classy restaurant with lots of neutrally toned leather. Diners can enjoy a seasonal contemporary menu here, featuring fresh fish and conscientiously sourced cuts of meat. On Saturdays you can get bottomless bubbles to accompany your brunch and on Sundays you can have a roast. To drink there are craft beers and select wines, plus, Monday to Friday between 6pm and 7pm ('flower hour') diners will be treated to a complimentary glass of elderflower fizz.
You might also like