World Without End
Sat Feb 9, 9-10.05pm, C4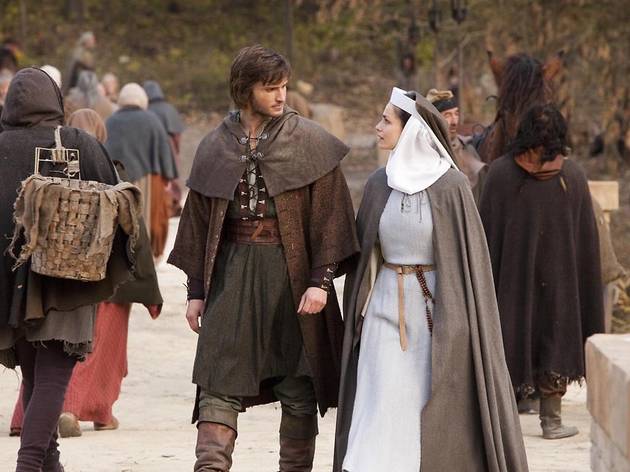 Series one, episode five
Weeping pustules. Oozing sores. Deep-red phlegm. Yes, it's the make-up crew taking the plaudits in tonight's penultimate episode of the Ken Follett adaptation as the Black Death – or the Great Mortality as it was less glamorously called – ravages England. And, aside from a brief exchange of battle tactics between the King and his mum (over a game of chess, naturally), England means Kingsbridge, that microcosm of the nation where the disease hits both good and bad alike.

One or two, however, attempt to turn the grim business to their advantage – we're pleased to note that the whimpering malevolence of Godwyn, at least, will live to fight another day. The tension is draining from the series at just the wrong time and, with the onset of the pestilence, it's all become very solemn indeed. Those who've stuck it out this far, however, will want to tune in for next week's double-bill finale.
Sponsored listing
Balans Soho Society Seven Dials Cafe
Back in the day, Balans Soho Society was pretty damn cool. Starting life in 1990 as a 24-hour restaurant and café on Old Compton Street, it was a place best stumbled into after an evening of gay clubbing, for a sexy French brasserie atmos and early morning cocktails. Twenty-six years on and things have calmed down a tad. The manifesto on their website (yes, they have a manifesto) salutes the 'rogue, the rascal and the reprobate', but the vibe at this latest outpost, a Seven Dials Café, is more working lunch than wild wino. The food, though, still hits the 3am spot, even if this branch actually closes at 11pm. With a menu that features a bit of whatever you fancy (linguine, curry, pulled duck tacos and so on), it's not game changing – but then, it's not really trying to be. The highlight was the burger, which came stacked, cheesy and perfectly pink in the middle (creamy bolognaise arancini balls were also pretty ace). My tip? Avoid the chips: they were limp and lukewarm. All in all, Balans may no longer be as achingly hip, but this is still a snug, dependable spot to grab a bite.
Venue says: "Balans is giving away vouchers entitling customers to great offers, including 50% or 25% off your next meal, or a free cocktail or dessert."