Atlantis
Sat Oct 12, 8.30-9.15pm, BBC1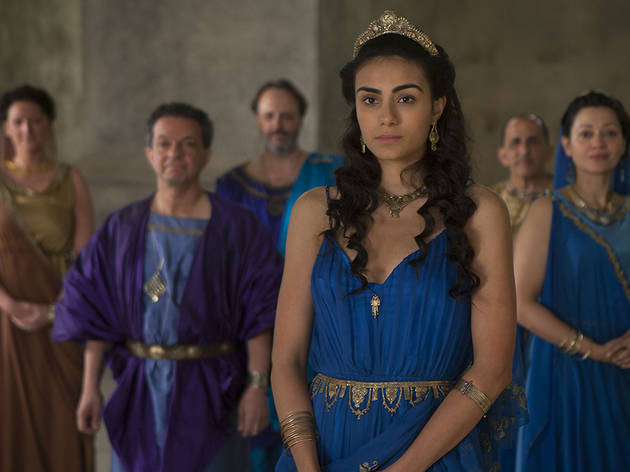 Series one, episode three
Understandably, comparisons have been drawn between Jason's adventures and those of various Saturday teatime predecessors, including latterly 'Merlin' and before him 'Robin Hood'. Certainly production values, performances, youthful cast and simple storylines chime with those, with the magical elements also bringing back memories of Buffy and her merry band of evil-slayers.

But the playing field's changed drastically since those innocent days; when a psychopath as monstrous and chilling as 'Game of Thrones's' Joffrey comes into the game, pipsqueak bullies like Heptarian, introduced tonight as the Queen's nephew and chief baddie, just don't cut it.

Tonight Jason, Hercules and Pythagoras make some new friends in prison after standing up to the charmless bully in public, but will they survive trial in the arena when the queen gets wind of Ariadne's affection for our young hero, an affection that could scupper her Machiavellian plans for power? Would that we could say we cared, but it's all a bit too silly and one-dimensional to engage us that much.
Sponsored listing
Bramley's Big Adventure
Organised chaos reigns at Bramley's, tucked beneath the Westway flyover. The centrepiece is a giant three-level play frame, incorporating slides, ball pools, swings and dens, with separate areas for less rambunctious under-fives and babies. There's no time limit on play sessions during the week, so children can play all day; free Wi-Fi lets parents catch up on work while their offspring tear about. Commendably, the café offers organic and fair trade grub. Children's parties include meals and party bags.
You might also like