Beautiful Thing: a Passion for Porcelain
Tue Jun 18, 9-10pm, BBC4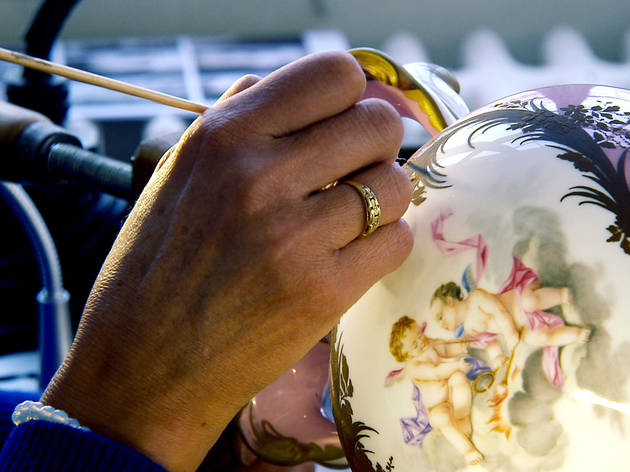 We see the origins of Sèvres porcelain, in a seventeenth-century French aristocratic society yet to see the revolution that would take away these indulgences. With a piece of porcelain for every purpose, it's more a study of the overly wealthy than anything else. It's fun to see these luxurious, often superfluous items in all their over-the-top glory, and the playful tone of the documentary is a good match. It's a good defence, and a surprisingly engaging one too.
Sponsored listing
Maze Grill Park Walk
A sibling to Mayfair's Maze Grill (itself an offshoot of the original Maze), this New York-style grill room from Gordon Ramsay Holdings serves rare-breed steaks, fish and poultry, plus sushi and sashimi. Steaks cooked on a Montague Grill play the lead here, with British native, rare, US and Japanese breeds all on offer, with cuts including hanger, rump, rib-eye, fillet and chateaubriand. Herdwick lamb chops, halibut on the bone and salmon fillet also feature. Elsewhere expect short rib burgers, smoked short rib of beef with Asian 'slaw, orecchiette pasta and caesar salads. Keep an eye out for set and seasonal menus, Sunday roasts and various special events. 
Venue says: "Get ready for summer and celebrate in all things floral with a Forget Me Not cocktail at Maze Grill Park Walk."