Broadchurch
Mon Apr 22, 9-10.05pm, ITV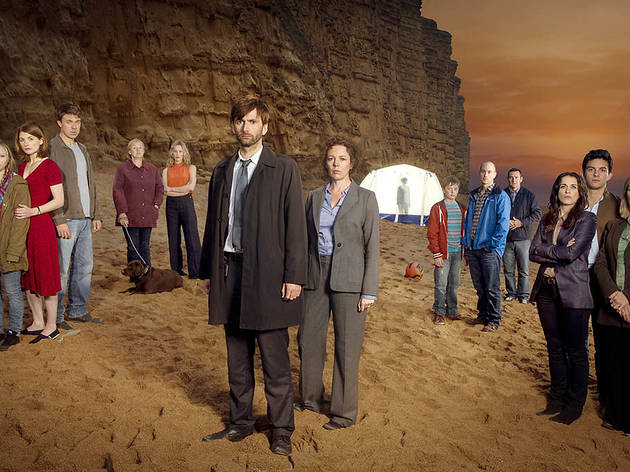 Series one, episode eight
So, we know it's not Nige. It can't be, can it? Too obvious for a show as devious as 'Broadchurch'. We reckon he might be hanging around with kids while suffering from some sort of regression to childhood after his own torrid upbringing. And he's still too nice to shoot a dog through the eyes with a crossbow, so you can say that for him. As for Arthur Darvill's vicar, he clearly has a few secrets left, but not that one, we think.

We still suspect Joe Miller, husband of Olivia Colman's copper. He's been a little under-drawn over the course of the series, but there would be plenty of dramatic irony in Ellie attacking Susan Wright (Pauline Quirke, excelling in the last episode's confessional monologue) for not noticing what was happening under her own roof.

What has been beyond a reasonable doubt, however, is the quality of this excellent series: a critical and popular hit, wonderfully cast, smartly shot and plotted with enough chutzpah to smooth over the occasional implausibility. Proof, at last, that British TV really can give Nordic Noir a run for its kroners.

Sponsored listing
Macellaio RC Union Street
Macellaio RC bills the third of its meaty Italian eateries as a 'lovingly hand-crafted dining theatre, in-house butchery and open air Ligurian bakery'. If that doesn't make you want to hot-foot it to Southwark to find out more (or Google 'Liguria', at least), I don't know what will. In truth, the thrilling description pips the place itself. We were seated on a long table with a dropped walkway down the middle, along which the wait staff shuffle to a pulsating soundtrack, like models pacing a catwalk. Theatrical? Perhaps. But really it just created a disjointed dynamic between diners who either had to shout across the aisle to chat or twist awkwardly to speak to the person next door. The cooking was more of a hit. A starter of steak tartare was silky smooth, and a crisp, Stracchino-cheese-filled focaccia was nicely gooey. And the glistening beef rib we had for our main course, prepared by a butcher in a red leather apron on a raised counter at the head of the table, was supple and soft and totally sublime, though we could easily have eaten another half again. Focus on the food and Macellaio RC is enjoyable enough. Beyond that, it doesn't quite deliver on the promised drama.
Venue says: "Italian restaurant, butchery and bakery. Pizza, pasta or focaccia, coffee or bottle of still/sparkling water, £6.99"
You might also like