Coming Up: Call It a Night
Mon Aug 5, 11.10-11.45pm, C4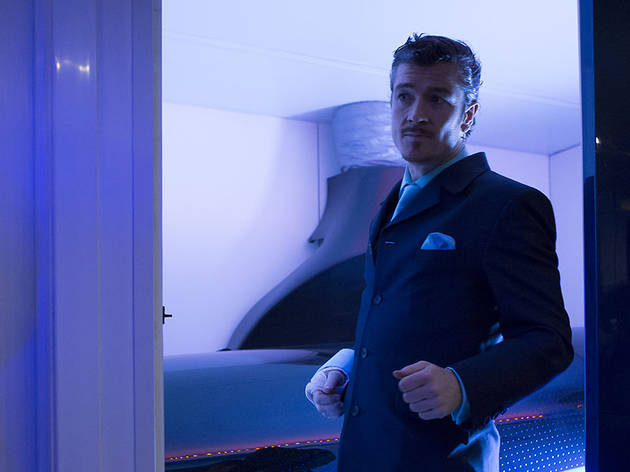 Series eight, episode six
Even by the diverse standards of this year's series of 'Coming Up' dramas, writer Bronagh Taggart and director Samantha Harrie's national TV debut is a quirky affair. Van, Fiona and Eddie are three hapless neighbourhood watchers on the tatty Kilnamuck Estate, engaged in a barely acknowledged love triangle and dealing with the death of a colleague and the early release of ex-con crimelord Jackie Junior.

And, believe it or not, it's a comedy. Part parody, part homage, it's a relaxed and confident Irish noir which doesn't bother much with sophistication (or, more damagingly, an ending), but has an easy charm and wonky humour all of its own. It also offers your first and possibly only chance this year to hear the phrase 'psycho-killing control fuck in a cardigan'.
Sponsored listing
Forty Dean Street
Located in the heart of bustling Soho, this family-run restaurant has been serving up hearty Italian fare for nearly 20 years. The decor is slightly dated yet charming, with a cosy candlelit atmosphere in the evening.The menu includes the usual Italian staples of pizza, pasta and seafood. A starter of pan­fried tiger prawns was served piping hot and cooked to juicy perfection, while the gnocchi main – complete with wild mushrooms, smoked mozzarella and about five litres of truffle oil – proved a tasty way to sabotage one's waistline. A generous portion of lobster ravioli was equally as filling, if a bit dry. And for those craving more, there are a variety of homemade desserts available, from a zingy lemon tart to a silky­-smooth vanilla panna cotta.But the real star of the show here is the set menu. Available all day, every day, it offers filling Italian fare at great value (the price differs by the day – go early in the week), making Forty Dean Street an ideal destination for hungry Londoners on a budget.
Venue says: "Join us for a festive lunch with our new look interior and classic dishes. Catch up with friends over good food, wine and atmosphere."
You might also like