David Starkey's Music and Monarchy
Sat Jul 27, 8.10-9.10pm, BBC2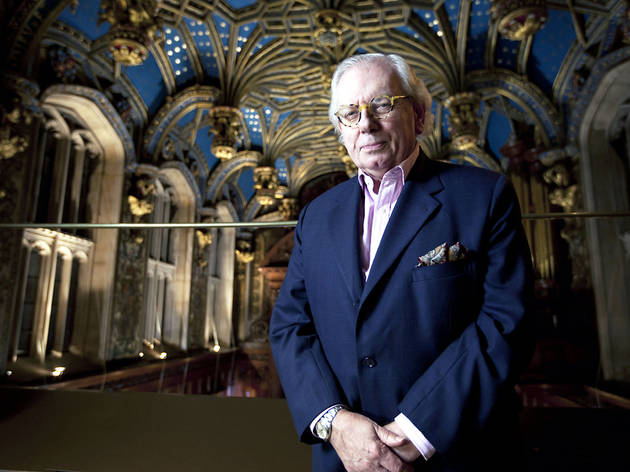 Episode two
In the second episode of this somewhat dry documentary series, Starkey focuses on the music of the seventeenth century; a period, the historian explains, when British music was more influenced by the monarchy than at any other time.

The bolstering up then paring down of chamber and chapel music was a reflection of the ongoing battle between ostentatious Catholicism and ascetic Protestantism. By the end of this era the latter won out, putting one of the greatest British composers – Henry Purcell – out of a job at court, and pushing him towards the theatre (interesting fact: The Who's Pete Townsend cited Purcell as one of the band's influences). Only classical music aficionados will recognise most of the composers' names and even brainbox Starkey admits he's never heard of William Lawes.

While it's perfectly conceivable to watch a programme about a subject you know nothing about and enjoy it, this is not such an occasion. Unless Baroque music appeals, you may be reminded of the yawn-inducing docs shown by supply teachers at school. That said, next week is about the emergence of Italian opera in Britain, so expect more of a musical romp.

Sponsored listing
Fifteen
This Hoxton restaurant comes from the Jamie Oliver stable. Since 2002 it has followed an admirable not-for-profit ethos, giving disadvantaged young people an apprenticeship in the culinary arts. They recruit 18 people every year, giving them tools to become professional chefs.   On our visits, the quality of the food has been high. Dishes range from starters of quail with corn, pickled girolles and coriander, and Dorset crab with courgette, dill, crème fraîche and almonds to mains of guinea fowl with burnt celeriac, smoked bone marrow, baby leek and girolles, and iberico pork shoulder with wild mushroom, leek and smoked walnut. Desserts include a coconut panna cotta with roasted pineapple and coconut crumble.     Cocktails feature on the drinks list, with options including a rose gimlet (Beefeater gin served with a house-made yuzu and rose water cordial), and a calavera (mezcal, Lillet Blanc, orange liqueur, lime and absinthe). The wine list leans on the old world, and 13 are available by the glass.  Keep an eye out for cocktail masterclasses and other special events, too.       
You might also like