Doctor Who
Sat May 18, 7-7.45pm, BBC1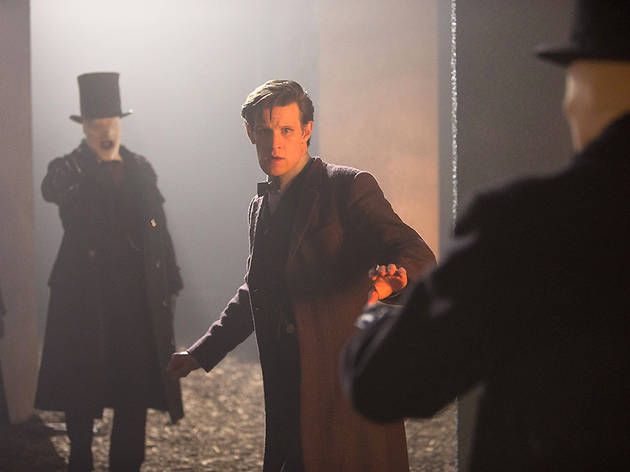 Series seven, episode fourteen
Doctor Who? Could we at last be getting an answer to the question that's always been implied by the title? Time will tell. But one thing's for certain: the Doc's in trouble tonight. Then again, given that this is a series finale, that's par for the course. A very unusual conference call brings together Clara, Vastra, Jenny and Strax; a disturbing secret has emerged about the Doctor – one that threatens not only his future but his past too.

To say much more would be to disturb the space-time continuum as represented by the inviolable spoiler alert. But there will be plenty of shocks and twists – for all of its prime-time status, 'Doctor Who' still does creepy as well as it does bewildering.
Sponsored listing
Century Club
This private members' club has been hiding in plain sight behind an ambiguous door on Shaftsbury Avenue since 2001. Cross the threshold and you'll find a haven from the city's hustle and bustle (if you're a member, of course). Century Club's piece de resistance is its roof terrace, which offers all-weather access and views across the London skyline. There's an array of other spaces to enjoy, too, including a New York-inspired brasserie called the Tap Room, a cocktail lounge and rooms for private hire.
Venue says: "Londons 'best kept secret' - Century is a private members club, with four floors of member spaces including Soho's largest roof terrace."
You might also like