Dracula
Thu Nov 7, 9-10pm, Sky Living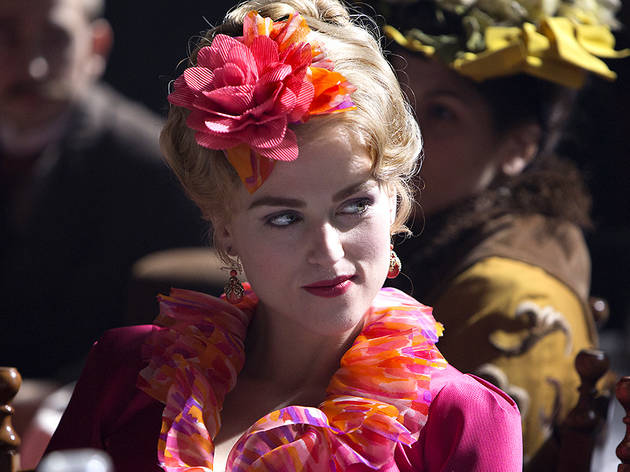 Series one, episode two
Jonathan Rhys Meyers isn't, as yet, one of the more voracious TV vampires we've seen. Most of the time, he's a polite if rather self-contained young man whose talents seem to have developed along business and sensual lines. So can a post-'Twilight', post-'True Blood' 'Dracula' allow itself to go down the less-is-more route?

That depends on how involved we feel in the doings of the ensemble as a whole. And while this is palatable enough, we can't help feeling that it needs an infusion of grit and guts if it's really going to grab us. Tonight, Grayson makes Harker an offer he's struggling to refuse and Laurent one that he can. Slickly watchable for now, but something needs to happen soon.
Sponsored listing
Burger & Lobster Leicester Square
Please note, Burger and Lobster's menu is now full a la carte and prices have changed. Time Out Food editors, January 2018. This Leicester Square branch of Burger & Lobster is set over two floors and swishly laid out, with plump red banquettes to effuse its proximity to China Town. Born from the minds of four schoolmates on a rooftop in London, this restaurant chain grew from a pop-up in a Mayfair boozer to ten branches London-wide, and more to boot around the the world. In case the name isn't enough of a hint, these guys specialise in lobsters and burgers. It might come across gimmicky, but ignore that initial impression because if you're after good lobster, you'd be hard pressed to find it at better value for money than here. You can get a lobster (boiled, grilled or in a brioche roll with mayo) with a substantial salad and french fries for £23-£31, depending on how you have it and which branch you're in. For a smaller budget, the beef burgers will set you back £16.
Venue says: "Simply the best burger and lobster in town. See our Facebook page for the latest news and updates."