First Dates
Thu Jun 20, 9-10pm, C4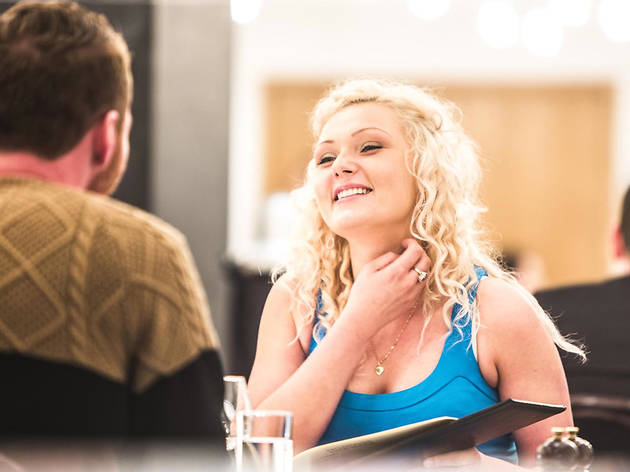 Series one, episode one
Like 'The Apprentice', one of the key attractions of this restaurant-set dating series is that you'll end up screaming a mixture of criticism and advice at the screen. Don't bang on endlessly about paedophiles! Don't go to the toilet for five minutes to ring your mate and tell her how it's going! Don't tell a date that you'd guessed they were from Liverpool because 'you've had my wallet already'!
Well, the beauty of it is that you can act on these criticisms. If anyone catches your eye, you could be appearing on a future episode of the show thanks to the interactive elements at
firstdates.channel4.com
. Why you'd want to is another matter; it takes an unusual kind of person to want to accentuate an already nervy situation by willingly adding TV cameras.
Still, it's good fun and sure to make any singletons feel better about themselves. And kudos to C4 for not entirely ignoring the seniors – it's interesting to see how differently things progress for two sixtysomethings than they do for hormone-addled youngsters.
Sponsored listing
Simmons Liverpool Street
The Liverpool Street branch of the cocktail bar chain continues in a similar vein to the other branches - the gaudy decor bathes everything in a neon red hue, which you should get used to after one of their five-hour-long happy hour sessions.  Cocktails are served up in teacups and come with names like names like sex with a lad, sloe sailor and bikini martini. Enough pop anthems (and shots) might have you dancing under the skull disco ball – a bit of decoration that inspired the mirror ball cocktail: a blend of gin, lemon juice, elderflower and soda water. If you prefer beer? There's the usual selection of bottled beers and London lagers on tap. 
Venue says: "Simmons offers you the perfect alternative to a boring afternoon wondering around doing nothing... bottomless booze!"