Heads up! We're working hard to be accurate – but these are unusual times, so please always check before heading out.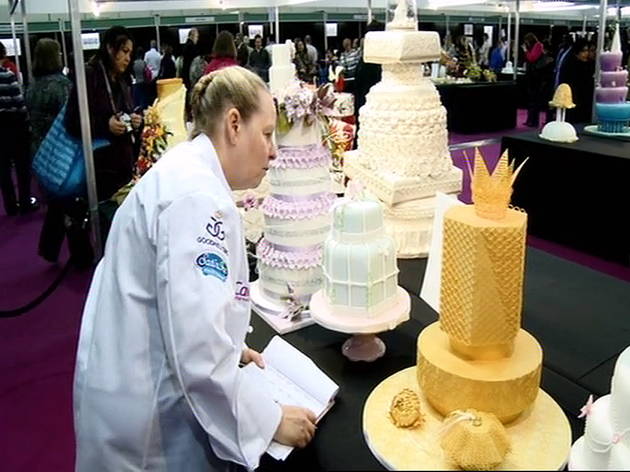 Greatest Little Britons: Cake Decorators
Thu Jul 4, 9-10pm, Sky1
Episode one
Cakes are as serious as you want them to be. The 2009 'Storyville' documentary 'Kings of Pastry' posited cake decoration as part gastronomic exploration, part perilous existential journey. But that (brilliant) film was about French people. This series opener is self-consciously a British affair – indeed, with its chirpy musical pootlings and air of gentle absurdity, it's pretty much a Keep Calm and Carry On poster in televisual form.

First, we meet various eccentrics: a lady who makes sugary representations of shoes and handbags, a man whose cake is a tribute to Our Brave Boys in the armed forces, and so on. And then we follow them as they bid for glory at the Cake International Convention. It's idly amusing, although we never really learn enough about either their individual motivations or the actual nuts and bolts of their skill to really care who wins. It is quite fun to hear one of them, apparently without irony, use the phrase 'the icing on the cake' however.