Justified
Wed May 8, 10-10.55pm, 5USA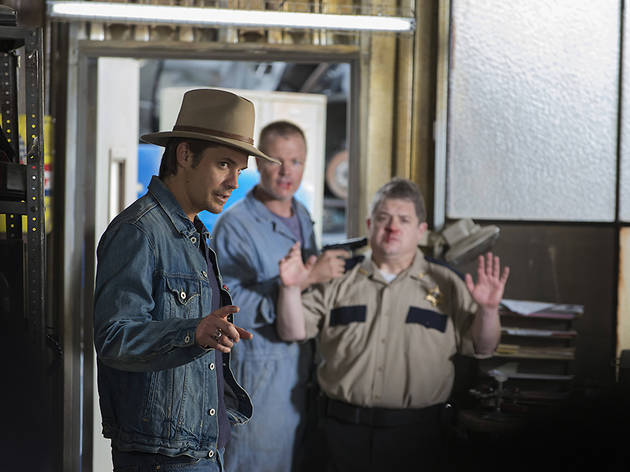 Series four, episode one
Is there a more unflappable TV character around right now than Marshal Raylan Givens? Tonight's fourth series opener sees Raylan (Timothy Olyphant) have guns pulled on him, boobs flashed at him and barefaced lies delivered to him by his dear old dad. Yet Raylan remains entirely unfazed, even when he reluctantly acquires a goofy new partner. In fact, 'Justified' has always prided itself on taking things slowly.

Tonight, Raylan takes on a side order of bounty hunting, while conducting a languorous interrogation of his pa about the owner of a bag hidden in his house – one Waldo Truth. The ever-troublesome Boyd Crowder (Walton Goggins), meanwhile, faces up to the threat posed to his empire by a new preacher in town. Sex, drugs and the Almighty: a potent cocktail as flammable as it is tasty. This one looks like another series to savour.
Sponsored listing
Simmons King's Cross
This now evening-only DJ bar still attracts a studenty, music-savvy crowd to what looks like a cross between an old-style corner newsagents and a Shoreditch-like retro bar. Fantastic Four comic albums, board games in tatty boxes and furniture both wobbly and ratty are juxtaposed with a disco ball and a United Nations of beer cans displayed on a shelving unit. As for actual liquid nectar, drinks include cocktails and taps of Amstel and Tiger atop a tiny bar counter behind which packets of Refreshers and Wizz Fizz offer childhood allure. A fridge contains bottles of Moretti, Tsingtao and Singha beers; standard cocktails are mixed according to request.