Law & Order
Sun Jul 14, 9-10pm, ITV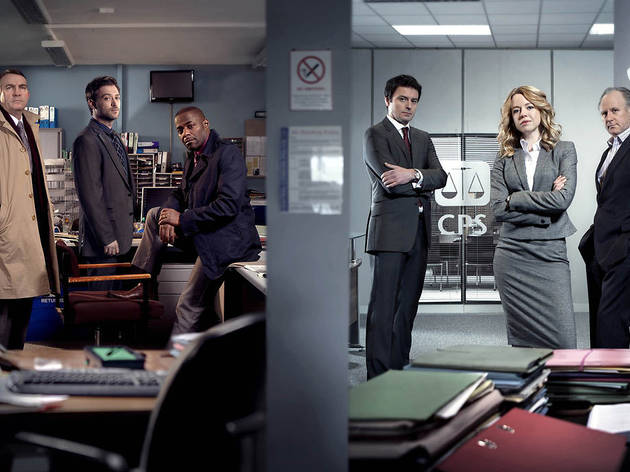 Series seven, episode one
It's out with the old and in with big budgets for the new series of 'Law & Order UK'. The first episode – one half of a two-parter – opens with a devastating crash that results in a derailed commuter train and 15 deaths. It's also where we meet 'Peep Show's Johnson. At least, with that toothy grin and commanding voice, it's hard to imagine Paterson Joseph as anyone else, especially when his new role as detective inspector Wes Leyton doesn't stray far from the autocratic boss.

Along with feisty crown prosecutor Kate Barker (Georgie Taylor), who swans around in skirt-suits and Ugg boots, these two new players replace DI Chandler and CP Phillips. But mainstays Brooks (Bradley Walsh) and Casey (Paul Nicholls) are still on hand. Except this time the complications come when the culprit's defence is 'diminished responsibility'. Is it possible that the confessor could, in fact, not be guilty? This tense instalment – made all the more so by a minimal soundtrack – illustrates how the 'Law & Order' team, both old and new, juggles justice and morality.

Sponsored listing
Lady Chastity's Reserve, Hackney
This marvellously silly immersive team puzzle (a sort of cross between an escape game and the 'Mumsy' challenge in 'The Crystal Maze') has already spooked and amused many a team at its original venue in Battersea, but will now be challenging the people of Hackney from a dark corner of the People's Park Tavern.  It's from the Handmade Mysteries team that does this kind of thing at venues across London. They know what they're doing. Expect plenty of surreal slants to challenges that can be pretty, well, challenging, and don't be surprised to be surprised either - we're told the immersive elements can be pretty interesting.  They promise to let you out - or help you out - if you get really stuck but still, it might be best to bring some brains and leave your dumbass friends out of it. 
Venue says: "Venture through an hour of hilarious clue-solving as you and your team attempt to win Chastity's fabled aphrodisiac wine."
You might also like