Low Winter Sun
Fri Sep 13, 10-11pm, Fox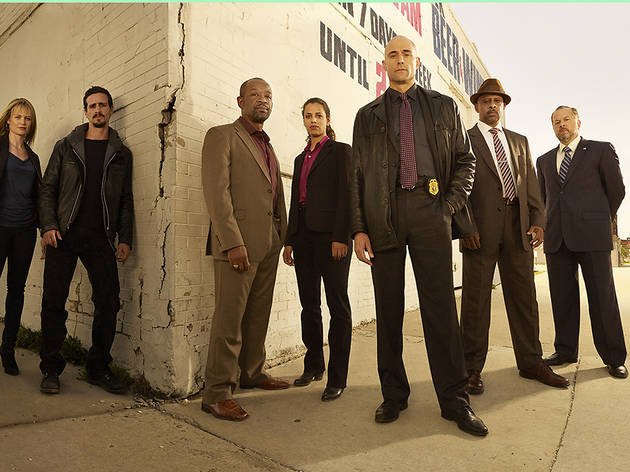 Series one, episode five
Given that this AMC series originated as a two-part Scottish thriller, perhaps the relentless dourness of 'Low Winter Sun' should come as no surprise. But this much brooding can get exhausting. As we reach the halfway point, we find Geddes and Agnew attempting to muddy the waters and finesse their perfect crime, while Damon's rise to power hits a serious setback.

These parallel storylines of cover-up and power play aren't quite gripping enough in isolation: Mark Strong, Lennie James and James Ransone are fine performers who could strike real sparks if they were brought together. But the evidence so far suggests that 'Low Winter Sun' will take the long, slow route to collision – not all of the legacies left by 'The Wire' were positive.
Sponsored listing
Bars and pubs
Recommended
Callooh Callay
The menu is housed in an empty cassette case, the toilet is hidden behind a secret door in the wall and the cocktails have such cringe-o names as 'Ume? Yes You' and 'Fennel Countdown'. Sure, Callooh Callay sounds gimmicky, but the tipples at this long-established Shoreditch bar are the real deal. The staff are friendly and knowledgeable (no moody, 'I'm actually in a band' hipsters serve here) and mix delectable elixirs like vodka and rhubarb with vanilla shrub and whisky with apricot jam and chocolate bitters (just ignore the names). The exposed brick walls, Milk Tray-coloured soft furnishings and abundance of tealights make Callooh Callay a very cosy spot to sit. Neither trashy nor pretentious, the vibe here is fun but still stylish, and, unlike in neighbouring bars, you won't be surrounded by swarms of obnoxious suits or stag-dos.
Venue says: "Winner of the 'world's best high volume bar' at the 2016 Spirited Awards. Open seven days a week 6pm-1am. Cocktail classes also available."
You might also like