Mad Men
Wed Apr 17, 10-11pm, Sky Atlantic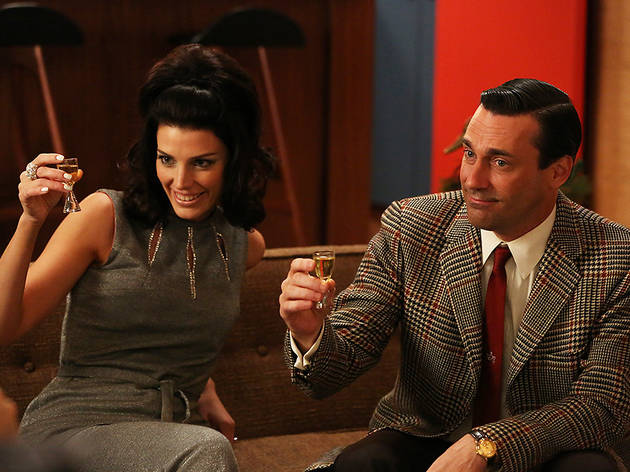 Series six, episode three
Oh, Don. We should have known better, of course, but did anyone not feel a bit sick when the old dog turned to his old tricks last week? Last week's double-length opener had a bit of everything (although Pete and Joan fans may have felt a little short-changed).

Peggy threw some classic Draper moves with clients and employees. Don wrestled with his demons while morphing gradually into Roger. Roger wisecracked in therapy but was in obvious distress, giving John Slattery the platform for a wonderful performance. And Betty looked outside the family for salvation amid some deeply disturbing pillow talk. This was an episode with real purpose and intent. With the Tet Offensive, the Kennedy and MLK assassinations, race riots and Nixon still to come as 1968 dawns, there's no shortage of turmoil outside the world of 'Mad Men'.

But it's likely to be the internal dynamics – with the series now engaging so intently with its own history – that once again prove so compelling. As ever, information is scanty about tonight's Jon Hamm-helmed instalment, but we're told that Don disagrees with a client, Pete entertains a guest and Peggy tries to gee up her staff. To say that only scratches the surface is likely to be something of an understatement.