Man Down
Fri Oct 25, 9.30-10pm, C4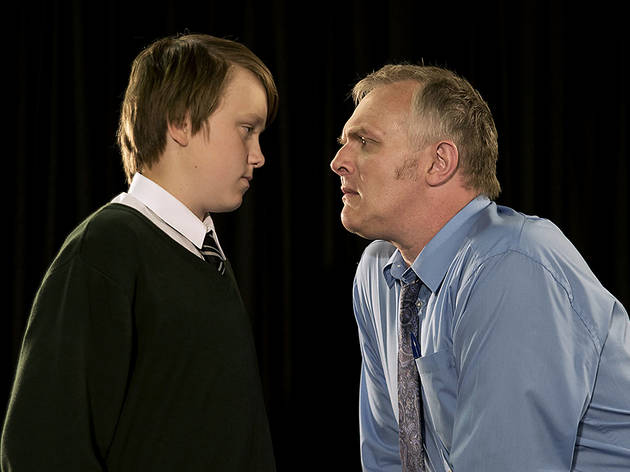 Series one, episode two
Dan (Greg Davies) is still in deep denial about Naomi's departure. But what isn't clear at this stage of this wilfully quirky sitcom is why she was with him in the first place. Dan is a boisterous, selfish, puerile child in a large man's body. Despite earning his living as a teacher, he addresses bespectacled pupils as 'four eyes'. He performs tricks with his cock to impress women. In fact, the only aspect of Dan to attract sympathy is his even more loathsome father (a gleefully well-cast Rik Mayall).

'Man Down' is clearly meant as a real life cartoon of sorts. The scenarios are ridiculous, the humour basic and broad and the performances exaggerated. But to stick with the show, we'll need someone to root for. And Dan just doesn't feel like that man until the final frame of tonight's episode where he realises that a plate of over-cooked mince isn't going to woo his sweetheart back. Despair for Dan, but a glimmer of hope for the series perhaps? Either way, 'Man Down' needs a little more of this to avoid one-trick-pony ignominy.