Heads up! We're working hard to be accurate – but these are unusual times, so please always check before heading out.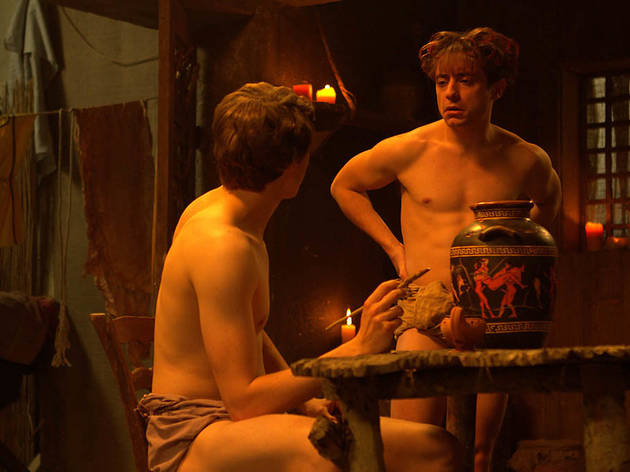 Plebs
Mon Apr 1, 10-10.30pm, C4
Series one, episode three
Episode three of ITV2's ancient Roman take on 'The Inbetweeners', with Marcus (Tom Rosenthal) displaying all the mannerisms of Will McKenzie – but in a very tight tunic. For his birthday, slave and Shaun Ryder doppelganger Grumio is given an early Playboy prototype – a porn vase – thus opening the floodgates for much titillation. Stylax, meanwhile, has a dilemma – should he continue to sleep with his first cousin? His confession scores points with libertarian boss Flavia (Doon Mackichan), but his friends think not: 'We're ahead of our time!' enthuses his pretty relation. 'Or behind our time?' he retorts.

'Plebs' is no history lesson: you'll learn more about the Romans from watching 'Life of Brian'. Yet it works, even with its ska soundtrack and modern lexicon, because human relationships are a constant. Those of a delicate ilk may recoil at some toilet humour but the poo jokes are, thankfully, not a mainstay. With a fluid, pithy script and some cheeky interplay between the ensemble, ITV2 has produced an 'Up Pompeii!' for Generation Y that would make Frankie Howerd titter.