Heads up! We're working hard to be accurate – but these are unusual times, so please always check before heading out.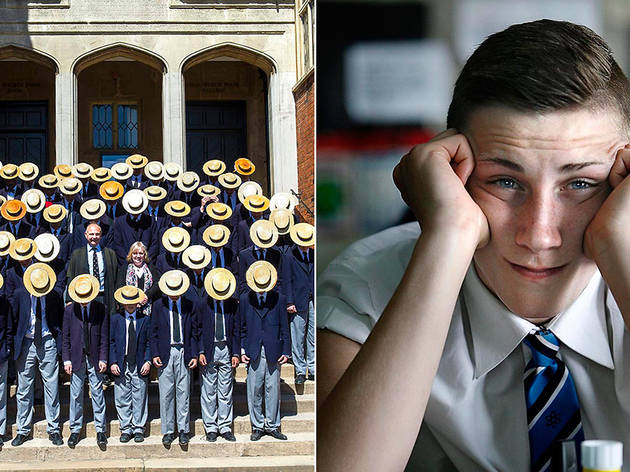 School documentaries kick off a class war
Posh v prole? North v south? State v private? Two contrasting schools are profiled in new series this week
'
Harrow: A Very British School
' sounds like a class warrior's dark fantasy: a rewarding workout for their hate muscles. '
Educating Yorkshire
', filmed at Dewsbury's Thornhill Community Academy could fulfill a similar purpose for Daily Mail readers who loathed 2011's 'Educating Essex' and may struggle with this too, given that it contains kids with mobile phones, kids wearing make-up and kids behaving poorly without later being reduced to quivering, bloody wrecks by a good, purgative dose of the birch.
In the Harrow corner, Olly, an entitled young Home Counties chap who may well find he owns half of Gloucestershire by the time his bumfluff has turned stubbly; Dillon, who's come all the way from Malawi and looks like he wishes he hadn't; and Sachin, a sweet, shy, homesick lad from Leicester. And Thornhill? Ryan, a gruff, quirky, unpredictable star in the making; Bailey, a heavily eyelinered bundle of mischief and confusion; and Kam, probably most kindly described as a 'rough diamond'.
At Harrow, you might see your future PM. You'll certainly see absurd, archaic traditions and the early establishment of the kind of unspoken hierarchies that make our country great. At Thornhill, expect racism allegations, a snowball fight that gets out of hand and a teacher worrying about sexting ('apparently, it's right massive').
Class presidents are elected, punishments are meted out and served, and teachers just about resist the urge to show off. For all the voyeuristic possibilities, both programmes share a sense that those charged with monitoring the kids' best interests are kindly and conscientiously carrying out their duties.
The differences are more to do with their depictions than with the youngsters themselves. Harrow is a self-described 'global brand'. Thornhill Academy, not so much. In TV terms, where does that lead? The shows share standard trajectories of struggle, failure and redemption, but everything feels much more precarious and up for grabs in Dewsbury. When things don't work out, we'll be seeing it, warts and all. Contrast that with Harrow, where there's a sense that we'll be watching what the school has chosen to show us. Because that's how global brands work, right? Subtle patterns of power and control are at work here. Project that on to the eventual futures of Olly and Ryan as you see fit.
'Harrow: a Very British School' starts Wednesday September 11, 8pm, Sky1.
'Educating Yorkshire' starts Thursday September 12, 9pm, Channel 4.
Read review of 'Harrow: A Very British School'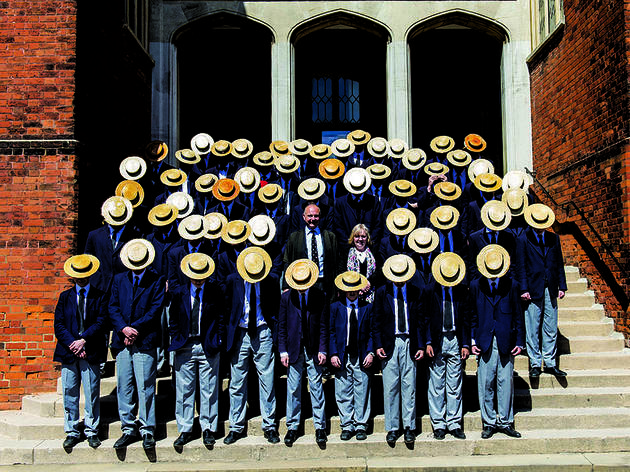 This first in a new series offers a mildly intriguing insight into the kind of arcane traditions that prepare young men to see power and superiority as their birthright. Among the 14 'shells' there are a few very definite candidates for a chinese burn or two.
Read review of 'Educating Yorkshire'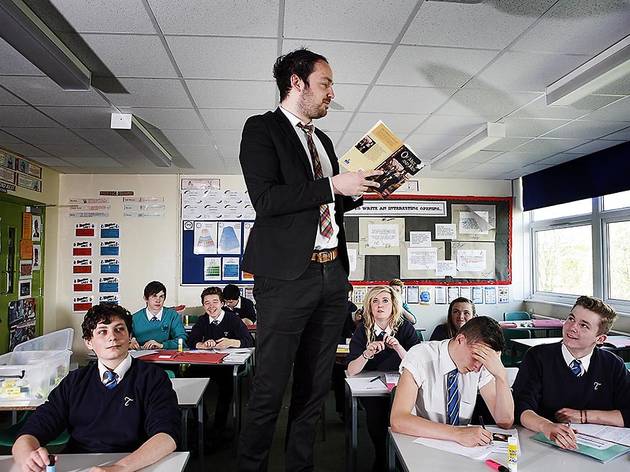 There's a serious issue in this opening episode involving an alleged case of racial abuse. But there's light relief too, courtesy of the hugely endearing, deeply quirky Ryan; a youngster with a gruff voice and a thick Yorkshire accent.