The Art of Australia
Tue Oct 15, 9-10pm, BBC4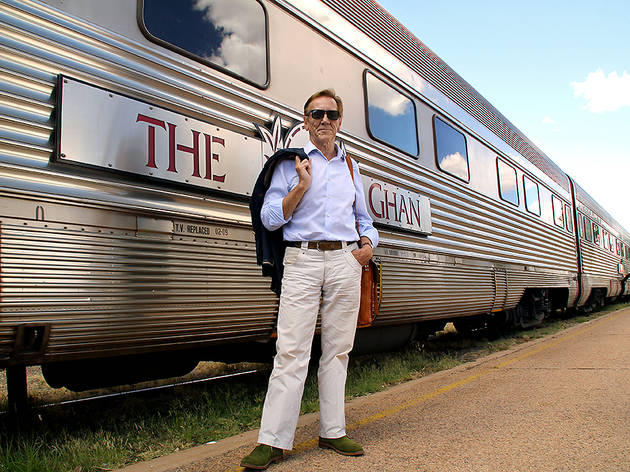 Episode two
Why is Edmund Capon clinging nervously to Sydney Harbour bridge? Because it illustrates nicely the idea of modern Australia, and physically embodies the nervousness with which suspicious, conservative locals viewed both modernist art and female artists such as Grace Cossington Smith, whose painting of the bridge was banned from being entered into an exhibition in 1930.

It's through human stories such as this, which locate Australia's art history in its real history, complete with its bigotry and parochialism, that Capon's series really engages. As though aware of this, the art historian quickly takes us past war paintings and bucolic Arcadian landscapes of the early twentieth century to immerse us in the emergence of Australia's very own Bloomsbury set, starring one Sidney Nolan.

Arguably Australia's best, and best-known, painter, Nolan followed in the wake of European refugees exploring the dark underbelly of this sunny newfoundland by highlighting the inhuman treatment of its indigenous people, and it's here that the meat of tonight's film lies. It's also where, finally, we see paintings that shake off European derivation for something that speaks truly of Australia's heart; Arthur Boyd's Bride paintings, Nolan's Ned Kelly series and Russell Drysdale's Alice Springs landscapes should deservedly have people hotfooting it to the Royal Academy's 'Australia' show.