The House that £100k Built
Wed Sep 18, 8-9pm, BBC2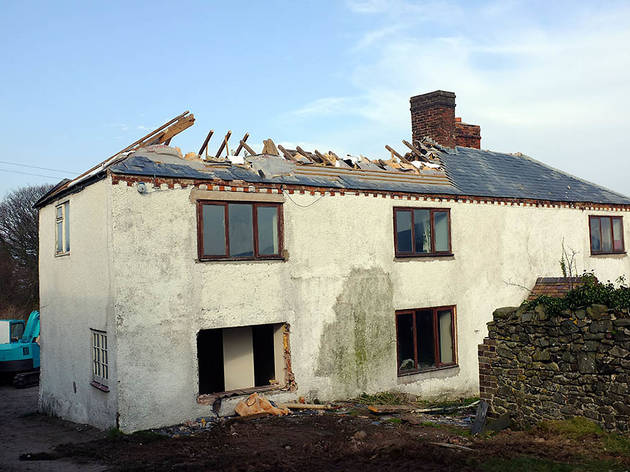 We begin with Ruth and Tony, who have pulled down their crumbling Shropshire farmhouse and are planning to erect an ambitiously designed new one. There are probably a few cheap decor hints for keen home-improvers, but generally this glosses over the extreme financial risk that the couple are taking in favour of some exaggerated TV jeopardy and cheery resolution.

It also sees Piers spend what feels like half of the episode persuading Ruth that what she wants her house to look like isn't close enough to what he, Piers Taylor, thinks she should want her house to look like. Which is probably only half as aggravating to watch as it must have been for Ruth to experience, but pretty annoying all the same.
Sponsored listing
Arancini Brothers Factory Café
What began as a market stall on Brick Lane has now turned into a small chain of venues serving up delightful balls of deep fried risotto rice – arancini. This Kentish Town residence was the first foray into the world of bricks and mortar for founders Dave and Dave, and it's safe to say it's more than a one hit wonder. Rice is slowly cooked with herbs, onions and garlic and then bound together with a vegetable stock and a variety of flavours, like mozzarella, cheddar, parsley and lemon. It's then rolled in to balls and fried in rice flour until crispy. But that's not all, there's lamb wraps and burgers on the menu as well as salad boxes and stew pots up for grabs. The risotto balls themselves are wheat free and vegetarian. Furthermore, there's good coffee and a selection of cakes if the mood takes you. Note there's a little garden eating area at the back of the property.