Heads up! We're working hard to be accurate – but these are unusual times, so please always check before heading out.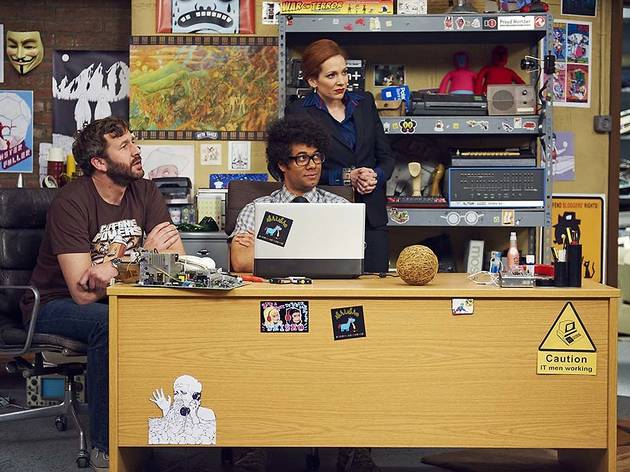 The IT Crowd: the Final Episode
Fri Sep 27, 9-10pm, C4


Along the way, our hapless trio of Moss (Richard Ayoade, whose new film 'The Double' features original Reynholm Industries head honcho Chris Morris, fact fans), Roy (Chris O'Dowd, fresh from BBC2's Family Tree) and Jen (Katherine Parkinson, thankfully less shrill than in previous series) do battle with tiny baristas, pepper spray, women's slacks and, er, a van with breasts. Naturally there are plenty of laughs to be had, especially from Matt Berry, on gloriously silly form as lunatic boss Douglas Reynholm.

But it drags in places and the same old problem remains: the main characters elicit no warmth. As a result, when the IT Crowd depart their basement lair for the last time this viewer was left feeling strangely unmoved. Adios then, nerdlingers: gone neither with a big bang nor a whimper.

Michael Curle, 33, is a web editor from Wandsworth. He was selected to write this review as part of the Time Out Takeover – a special edition of the magazine written entirely by our readers.