The Prisoners
Mon Apr 22, 9-10pm, BBC1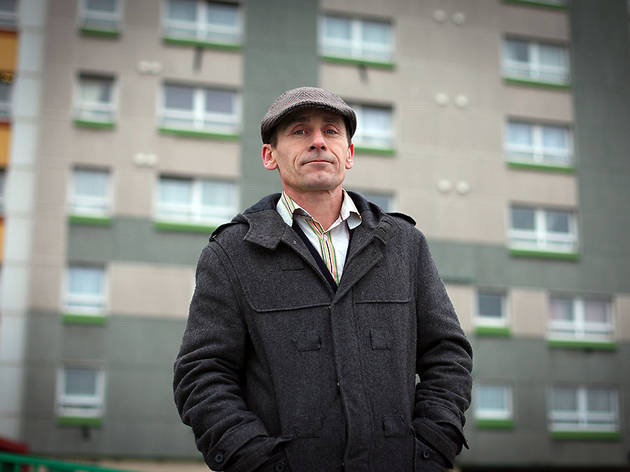 Series one, episode two
This week we're in the presence of Pentonville's re-offenders – who are accompanied by a host of jaw-dropping statistics. Mick, 43, has 119 offences under his belt, while Graham is serving his forty-second sentence. We're told half of prisoners offend again within a year of release.

The ambivalence these prisoners feel about their incarceration is sometimes understandable (Mick is forced to leave prison homeless and practically penniless), sometimes staggering – one thinks life in Pentonville is 'easy' because 'there are no bills to pay'. That's just the tip of the iceberg, though: within prison walls these men seem to regress to a childlike state. Regular meals are cited as a definite pro, staff referred to as 'Miss', thank you notes written and 'cuddles' talked about. Dirty protests and refusals of food signal trouble. A 'sorry state of affairs', as one officer puts it, but also quite a confusing one: this film suggests there is both too much and not enough state intervention in these people's lives.

Yet anything that can put human faces and stories to those depressing statistics is a worthwhile watch – and an inherently fascinating one too.
Sponsored listing
Chucs Restaurant & Café
You'd never guess on a first look, but that fashionably sparse little Italian clothes shop on Westbourne Grove actually sits on an extremely good restaurant. At Chucs, food is served up in a beautifully lit, serene room that oozes 1950s Amalfi Coast cool (to say nothing of the garden courtyard, perfect for al fresco dining when summer comes around). Staff are fawning, and if that's your bag you'll love the place. If not, it's just about tolerable – though a glimpse at the menu will explain exactly why they treat you like a multi-millionaire. Crudités with anchoïade were the crispest, freshest vegetables imaginable, perfectly presented on a bed of crushed ice. But the £15 price tag had us wincing. Aubergine parmigiana was expertly created, while the mains – mushroom risotto (£21!) and tagliatelle bolognese – were even deeper in flavour, achingly rich and lovingly prepared. But there really is no way to dine here on a budget: wine starts at £36 a bottle and rises steeply thereafter. Saying that, this isn't simply a cynical, wallet-baiting experiment to see how much people are prepared to spend: the Dover Street flagship is already a huge success and our fellow diners hardly batted an eyelid. Chucs is a place for people who don't mind spending top whack to eat terrific food and be treated like kings (and queens). For those of you without a superyacht parked in the Med, come only with a rich aunt or an expense account.
Venue says: "Now that the sun is out, come and enjoy some fantastic Italian food at Chucs!"
You might also like