The Sarah Millican Television Programme
Tue Sep 24, 9.30-10pm, BBC2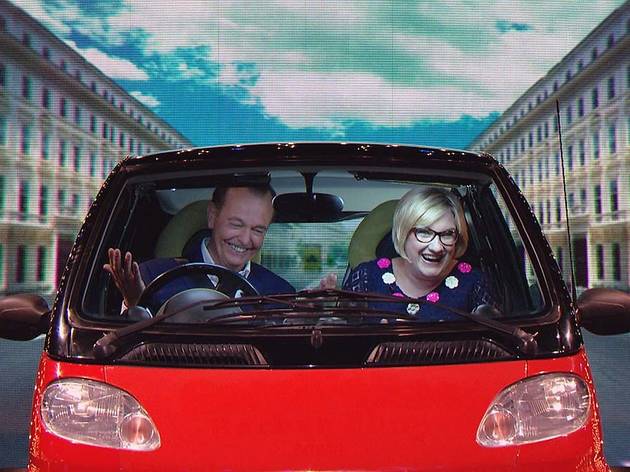 Series three, episode one
Sarah Millican's whole deal is being quite a bit ruder than she looks like she's going to be. This works well for a stand-up, but it's a modus operandi that makes her harder to place in a TV setting. This show has the visual trappings of an early evening, shiny-floor affair, but with a mild smut factor more characteristic of the end of the pier.

Perhaps Millican should just go for broke and unleash the full gobshite – she might have to shuffle back to a later spot in the schedules but she'd surely be more comfortable with the situation.

Tonight's third series opener includes some low-level 'Top Gear' baiting, a slightly awkward interview with Bradley Walsh and an encounter with Richard Osman from 'Pointless' ('You filled Anne Robinson's old slot'). Not dislikeable, but still a bit of a muddle.