The Tube: An Underground History
Thu May 16, 9-10pm, BBC2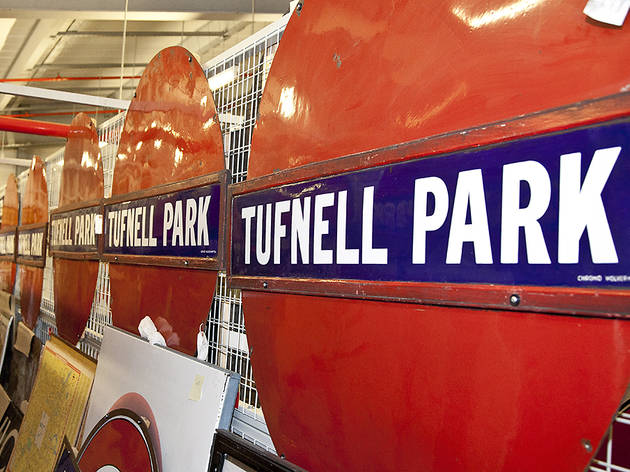 This celebratory film – in honour of the tube's 150th anniversary – is full of such diverting nuggets of information. But the trivia is also part of a thoroughly convincing whole. Eventually, this is no less than an alternative history of London, told via its train network. The tube grows. The tube begins to choke on its own success. The tube modernises, regulates, begins to change its face by recruiting from the former colonies. And despite its awkwardness, obduracy and frequent setbacks, the tube thrives.

Eventually, this is something of a love letter to the logistics, aesthetics, design and, yes, functionality of this pioneering and still remarkable network. And while the filmmakers have presumably chosen carefully, the pride taken in the underground by the selected participants tells its own story. Under our feet lies one of the true jewels in London's crown.
Sponsored listing
Burger & Lobster Bread Street
This City branch of Burger & Lobster functions as a drinking spot as well as a restaurant, with comfy, backed-stools lined up against the bar and more intimate booths and tables throughout the rest of the place. Born from the minds of four schoolmates on a rooftop in London, this restaurant chain grew from a pop-up in a Mayfair boozer to ten branches London-wide, and more to boot around the the world. In case the name isn't enough of a hint, these guys specialise in lobsters and burgers. It might come across gimmicky, but ignore that initial impression because if you're after good lobster, you'd be hard pressed to find it at better value for money than here. You can get a lobster (boiled, grilled or in a brioche roll with mayo) with a substantial salad and french fries for £23-£31, depending on how you have it and which branch you're in. For a smaller budget, the beef burgers will set you back £16.
Venue says: "Simply the best burger and lobster in town. See our Facebook page for the latest news and updates."