The Tube: An Underground History
Thu May 16, 9-10pm, BBC2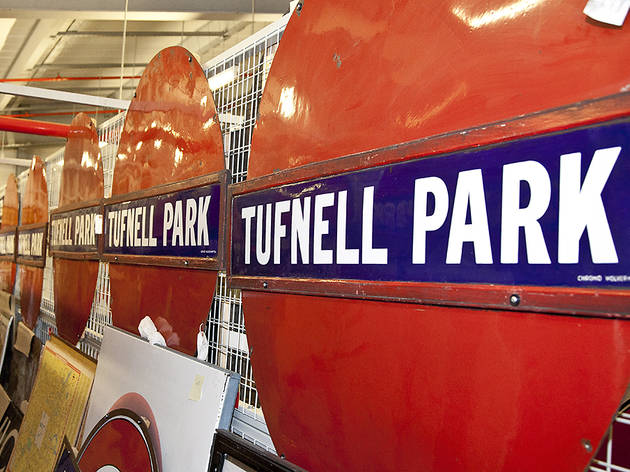 This celebratory film – in honour of the tube's 150th anniversary – is full of such diverting nuggets of information. But the trivia is also part of a thoroughly convincing whole. Eventually, this is no less than an alternative history of London, told via its train network. The tube grows. The tube begins to choke on its own success. The tube modernises, regulates, begins to change its face by recruiting from the former colonies. And despite its awkwardness, obduracy and frequent setbacks, the tube thrives.

Eventually, this is something of a love letter to the logistics, aesthetics, design and, yes, functionality of this pioneering and still remarkable network. And while the filmmakers have presumably chosen carefully, the pride taken in the underground by the selected participants tells its own story. Under our feet lies one of the true jewels in London's crown.
Sponsored listing
Design & Alter
In one of the arches beneath the Battersea Park railway line lives a bespoke tailor, Design & Alter. In this workshop a team creates and reworks pieces for major fashion brands and catwalk shows, as well as private clients. If you've found the perfect vintage leather jacket, but it doesn't sit right, Design & Alter's team can make it fit like a glove. Or if you've got a tired old '80s dress that's too puffy to be seen out any more but you love the fabric, you can bring it here to have it restyled into something contemporary. Of course you can also start afresh with a made-to-measure suit or dress. They have a sister company, Bride & Alter, offering specialist bridal tailoring and wedding dress alterations.
Venue says: "'Once you find a good tailor, do not give away his name. A good tailor is worth every penny.' - Nina Garcia"