Through the Keyhole
Sat Aug 31, 9.20-10.15pm, ITV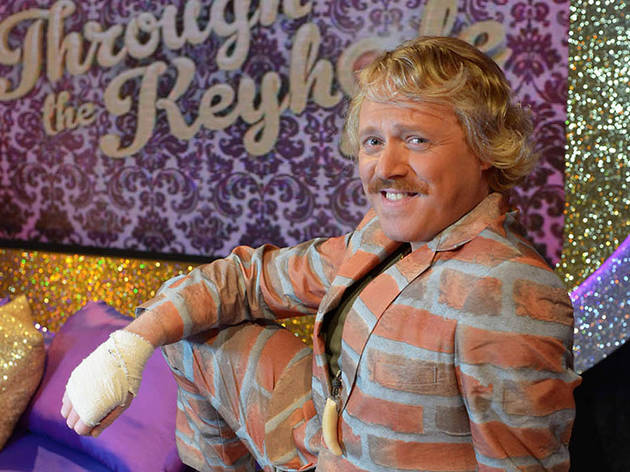 Episode one
ITV clearly has big hopes for this reboot of the long-running celebrity home-invasion panel show. Both Vernon Kaye and Paul O'Grady were reportedly in the running to spend their Saturday evenings rummaging through the drawers of the great, the good and the goadawful. Then ITV decided to split the difference, handing the task over to Leigh Francis's high-achieving alter-ego, gurning Northern malapropism-merchant Keith 'Ooosh!' Lemon.

And, love him, loathe him or remain in a state of semi-ignorant bafflement, Lemon is clearly in his element here, rifling through the pads of an Olympian (naturally), a couple of boy band refugees (jolly) and a former Deputy Prime Minister (oh, John…) while Dave Berry, Martine McCutcheon and Eamonn Holmes – who in the ITV-verse counts as a sage elder statesman – attempt to riddle out whose house is whose. In essence, it's a quizzed-up 'Cribs' for crinklies.

Compared to much of the shiny-floored crunk that ITV (and, indeed, the BBC) has been pumping out of late, 'Through the Keyhole', or, as Keith has it 'Fruit'keyhole', is a fairly decent stab at bouncy Saturday evening fun. Decent enough, in fact, to make one wonder why it's been shunted back to 9.20 just to make room for a few F-bombs and other assorted bleeped out swears. This has got 7.30 – and therefore bigger ratings – written all over it.
Sponsored listing
Coleman Coffee Roasters
A neat, little coffee shop showcasing a small selection of the South American blends that Coleman Coffee Roasters produce and supply to London businesses from their roastery in Bermondsey. A severe, but stylish grey exterior leads into some serious industrial chic that Erno Goldfinger would be proud. Slabs of concrete and marble share the space, forming straight lines and hard angles that lead out to a lush, modest garden. Coleman use an Austrian machine created by Otto Swadlo in the '50s to roasting their beans, which you can enjoy with a handful of snacks on offer, including oatcakes, Kirkham's Lancashire cheese and red pepper jelly. Tea, lemonade, orange juice and Spanish sparkling water are also available.
Venue says: "We work on a very characterful gas-powered coffee roaster made in post-war Vienna in 1950."
You might also like