Unreported World: Venezuela's Kidnap Cops
Fri Oct 11, 7.30-7.55pm, C4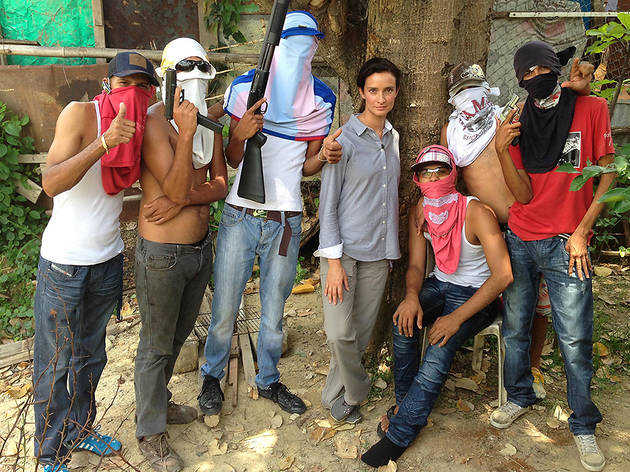 Kidnap is big business in Venezuela, where 2,000 people are abducted every year, more than anywhere else in the world. And they're not targeting particularly wealthy people; the first victim is the daughter of a man who runs a small print business and must pay his life savings to get her back. Hector, head of the anti-kidnap squad and the man in charge of trying to catch the gang and save the girl, doesn't look like an action hero, but over the course of these 30 action-packed minutes, it's clear that his fearlessness would make Arnie look like a total wimp.
It's tense and taut throughout, particularly when the gang go quiet, suspecting police involvement , but it's all depressingly prosaic and bleak too, given that this particular kidnapper is masterminding the crime from prison. With incarceration clearly no deterrent then, what hope is there for justice and crime-fighting in this troubled country, one whose crimewave is believed to stem from Chavez's obviously flawed plan to release hundreds of violent criminals from prison ten years ago? Judging from this violent 25 minutes there seem to be no answers, just a terrifying amount of gunfire.
Sponsored listing
The London Loom
This weaving school in Haggerston comes from Francesca Kletz and Brooke Dennis, a duo who fell in love with freestyle weaving and decided to showcase why. Classes (Japanese and tapestry) last from between one and half hours to five hours, with materials included. 
Venue says: "Tapestry workshop, Thursday May 4! £55 - and you keep the loom!"
You might also like