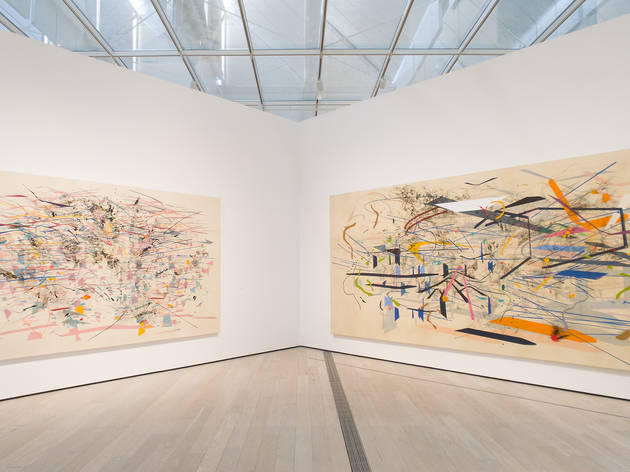 1/5
Photograph: Michael Juliano
Julie Mehretu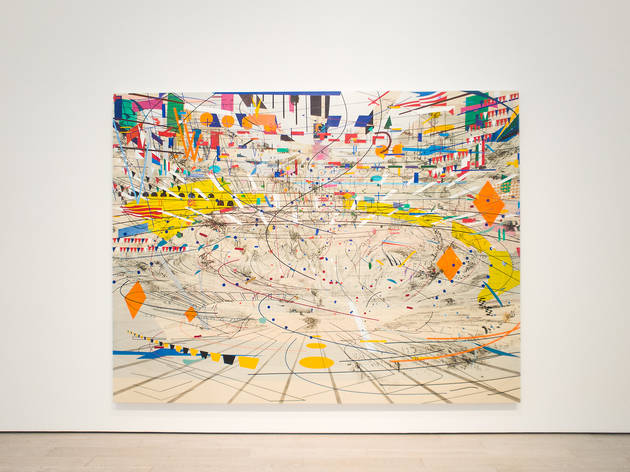 2/5
Photograph: Michael Juliano
Julie Mehretu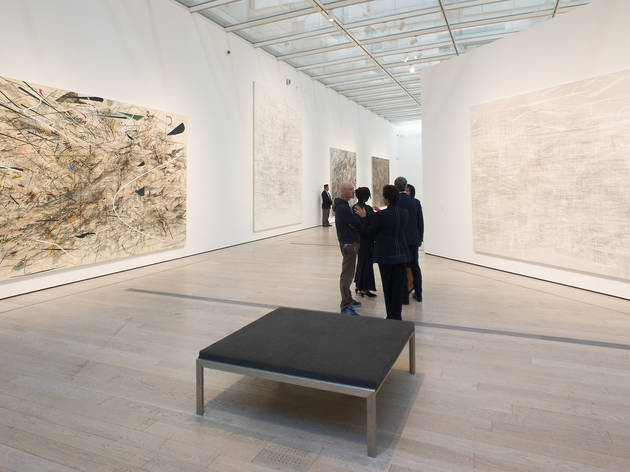 3/5
Photograph: Michael Juliano
Julie Mehretu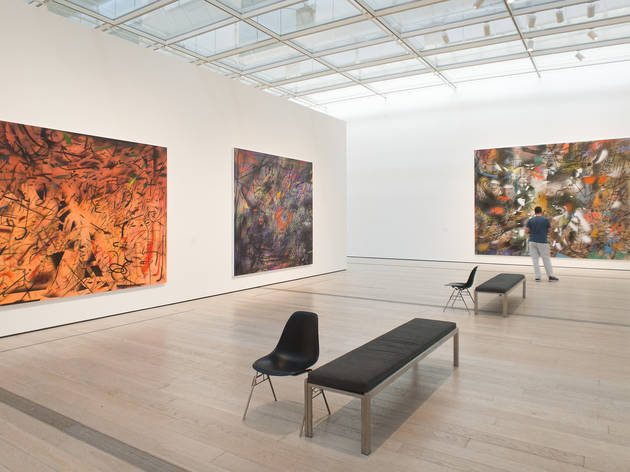 4/5
Photograph: Michael Juliano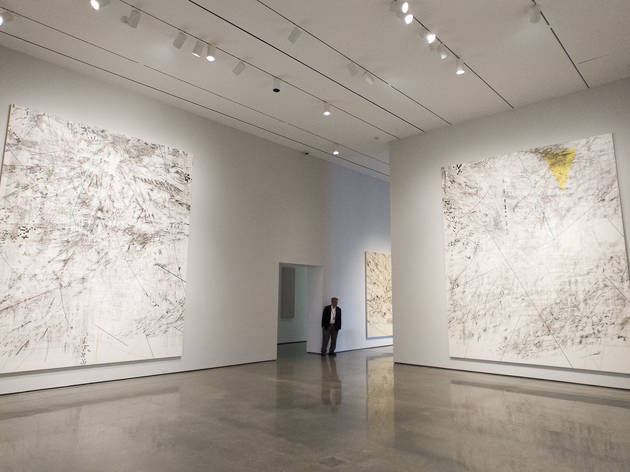 5/5
Photograph: Michael Juliano
Julie Mehretu
Time Out says
Get lost in the dense, imagined scenes that fill this rich survey of painter Julie Mehretu.
A co-presentation with New York's Whitney Museum of American Art, LACMA takes a first-ever mid-career look at the Ethiopian-American artist's striking large-scale abstractions, with 35 paintings and 40 works on paper. Active since the mid-'90s, Mehretu uses ink and paint to create captivating and chaotic scenes that capture the—often unforgiving—march of geopolitics and displacement through abstraction, architecture, landscape, movement and figuration.
Mehretu's massive canvases (the paintings in a series on the spacious first floor stretch the height of the wall) are packed with tiny details that, even if they disappear from afar, create a sense of movement and energy that radiates from within the paintings. Colorful shapes and quick strokes swirl together to conjure mini worlds that compress both time and space. Mehretu often incorporates line drawings of buildings, both past and present, in her canvases—in Berliner Plätze the ghosts of buildings bombed during World War II rise together in a hazy town square, while the bowl-shaped Stadia II, with its flag-like adornments, seems to conjure an Olympic stadium and a Roman colosseum.
Mehretu usually doesn't directly depict political movements and societal shifts, but her works evoke the attitudes of the time they were painted, whether during the War on Terror or the Arab Spring. Mehretu's most recent works, though, do correspond a bit more directly with history; the hot, ashen chaos of Hineni (3:4) is built atop a blurred photo of one of the 2017 Northern California wildfires.
Details