Olafur Eliasson: Reality Projector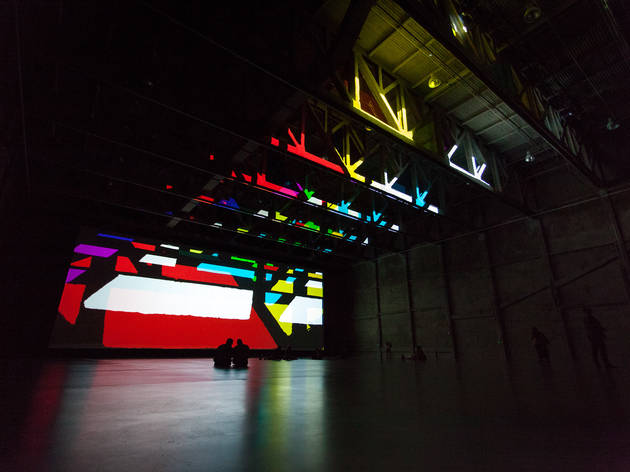 1/8
Photograph: Michael Juliano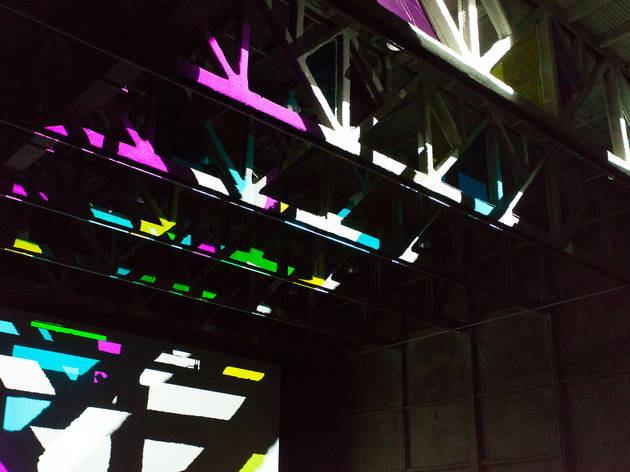 2/8
Photograph: Michael Juliano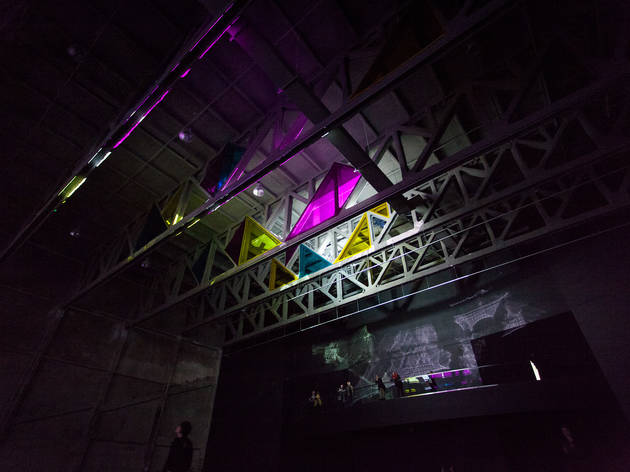 3/8
Photograph: Michael Juliano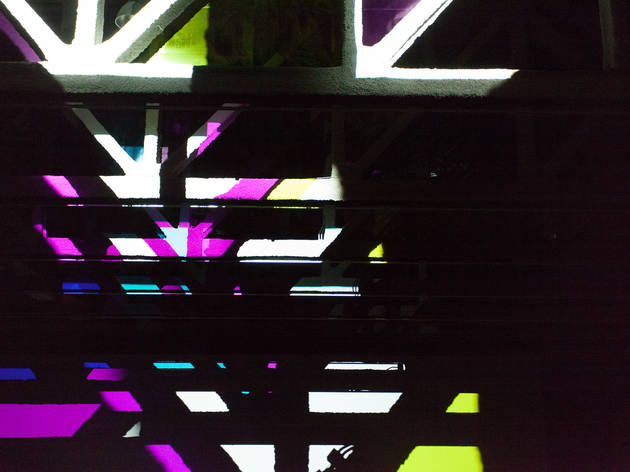 4/8
Photograph: Michael Juliano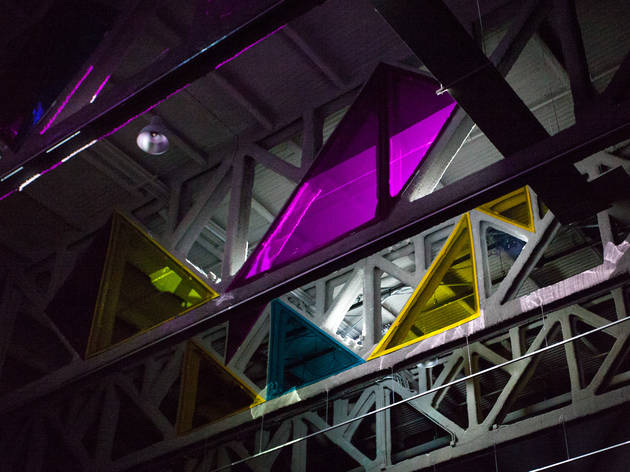 5/8
Photograph: Michael Juliano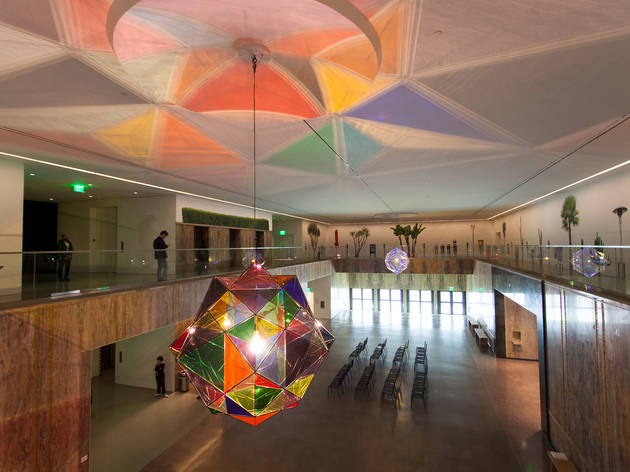 6/8
Photograph: Michael Juliano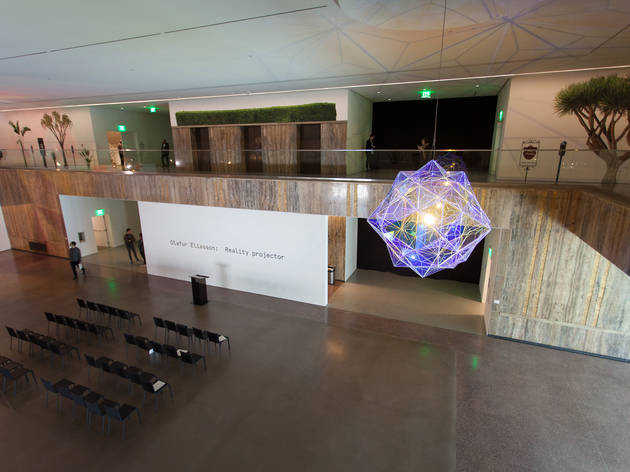 7/8
Photograph: Michael Juliano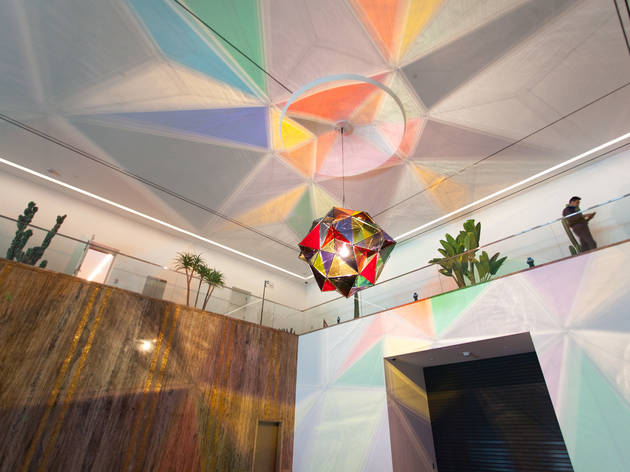 8/8
Photograph: Michael Juliano
Time Out says
Olafaur Eliasson has stripped the Marciano's first-floor gallery of all objects and bathed the former Masonic theater in a dynamic mix of light and shadow.
Eliasson began planning his first major L.A. exhibition in a decade about two years ago, when he first set foot in the then-under-construction. He started with a large-scale model of the installation and began removing elements until he was left with the finished work: a series of projectors and color gels that turns the massive space into a sort of illumianted X-ray.
The space may look like an oddly aligned movie screen at first, but step forward and look behind you to see the magical mechanisms at work. Reality Projector positions slowly moving lights in the buildings rafters, and as they slide along they cast colorful shadows through a series of strategically placed filters. As a result, the guts and bones of the building become part of the artwork—as does the viewer, as part of that larger space.
Eliasson tapped fellow Icelandic artist and Sigur Rós frontman Jónsi to create a clattering ambient score that accompanies the slowly shifting installation. He also designed two hanging spheres in the museum's lobby: one lit by LEDs with silver coated glass, the other a more colorful cluster of handblown glass illuminated by an incandescent lamp.
You can visit the installation for free at the Maricano Art Foundation from March 1 to August 25, though advance reservations are required.
Details
Users say