LA architecture experts pick the city's most beautiful buildings
We asked professors, architects and historians to name their top Los Angeles buildings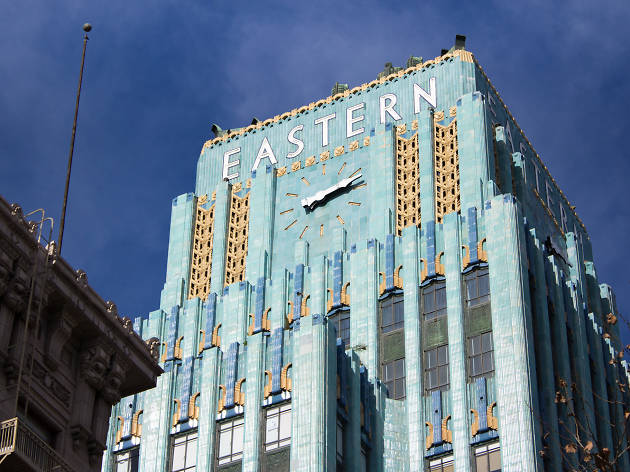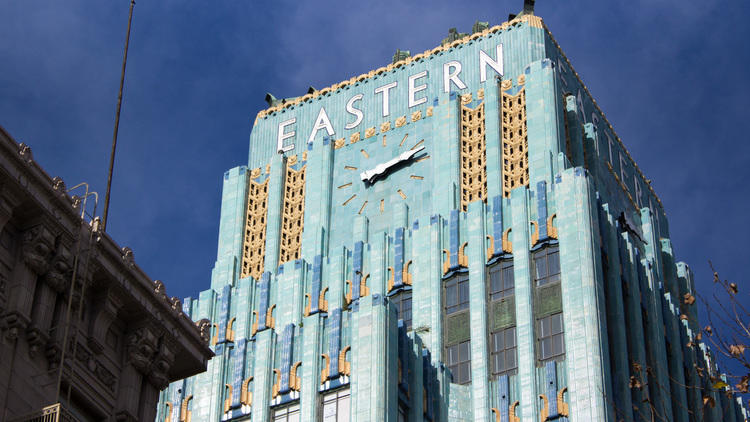 We have our own opinions about LA's architectural gems, but we're not the only ones with a list worth sharing. We reached out to some of the city's most influential and accomplished architecture experts to find out which buildings they think are the most beautiful in Los Angeles. The results, like the city itself, are remarkably diverse, though our experts certainly had a soft spot for art deco, mid-century modernism and Frank Gehry—and really, who doesn't?
RECOMMENDED: The 30 most beautiful buildings in Los Angeles
Click through the slide show below to find out what local architect Michael Maltzan, philanthropist Eli Broad, KCRW host Frances Anderton and more had to say.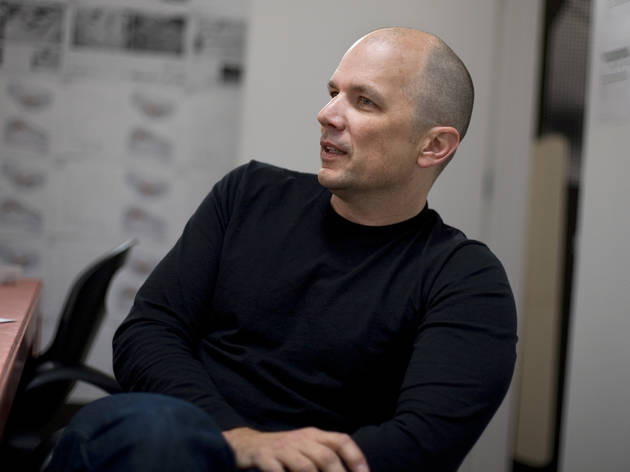 Michael Maltzan
Design principal at Michael Maltzan Architecture
Art Center College of Design, Craig Ellwood
Oliver House, Rudolph Schindler
Department of Water and Power, A.C. Martin
World Savings Building, Frank Gehry
Capitol Records Building, Welton Becket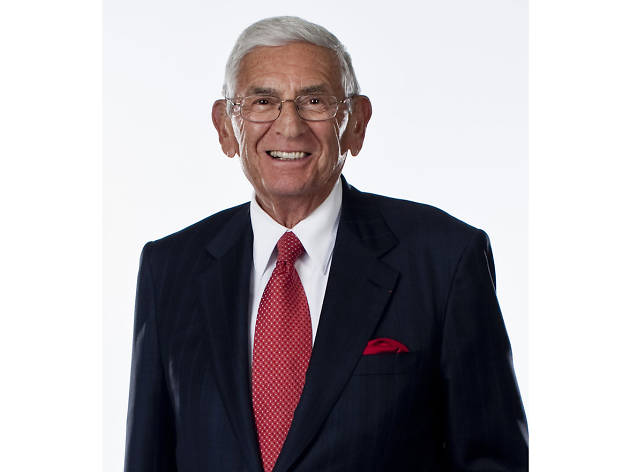 Eli Broad
Philanthropist, founder of the Eli and Edythe Broad Foundation
Walt Disney Concert Hall, Frank Gehry

A masterpiece by Frank Gehry, Disney Hall is more than just a remarkable symphony hall. It represents how a city came together behind a project that has become an iconic symbol of Los Angeles.
High School for the Visual and Performing Arts, Wolf Prix

Wolf Prix designed an innovative work of architecture where art and academics come together for the education and inspiration of the city's most talented young student artists.
Our Lady of the Angels Cathedral, Rafael Moneo

Rafael Moneo designed an awe-inspiring cathedral that draws people of all faiths to Downtown Los Angeles.
MOCA Grand Ave, Arata Isozaki

Designed by Arata Isozaki, MOCA was one of Grand Avenue's first iconic buildings.
The Broad, Diller Scofidio + Renfro

Even though our new contemporary art museum is still under construction, it's already one of my favorite buildings. The Broad is designed by Diller Scofidio + Renfro, and my wife Edye and I believe it will be the perfect complement to Disney Hall. We hope people will come as much to see the building as to see the art inside.
It's no accident that all of my favorite buildings are along Grand Avenue. No other city in the world has such iconic architecture within just a few blocks.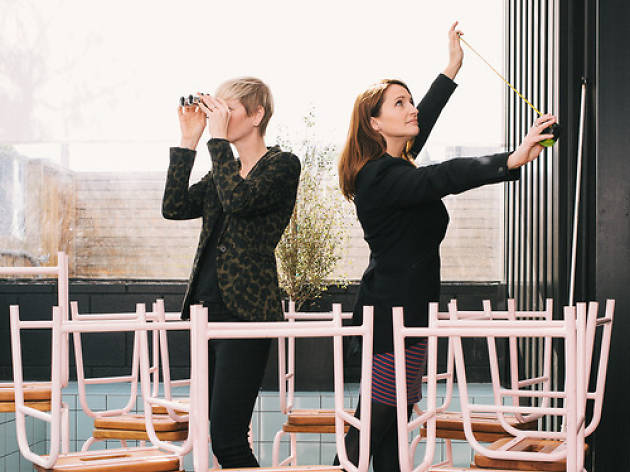 Catherine Johnson and Rebecca Rudolph
Co-founders of Design, Bitches
Eastern Columbia Building, Claud Beelman
American Cement Building, DMJM
Millard House (La Miniatura), Frank Lloyd Wright
Union Station, John Parkinson
Silvertop, John Lautner
How House, Rudolph Schindler
Second Street Tunnel (tile + headlights & change in shape from semi-circle to ellipse = stunning)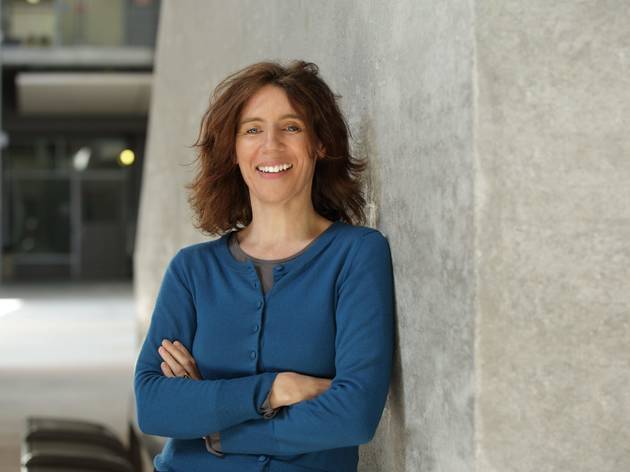 Frances Anderton
Host of DnA: Design & Architecture on KCRW
Walt Disney Concert Hall, Frank Gehry
Bradbury Building, Sumner Hunt, George Wyman
Dunsmuir Flats, Gregory Ain
Wayfarers Chapel, Lloyd Wright
Watts Towers, Simon Rodia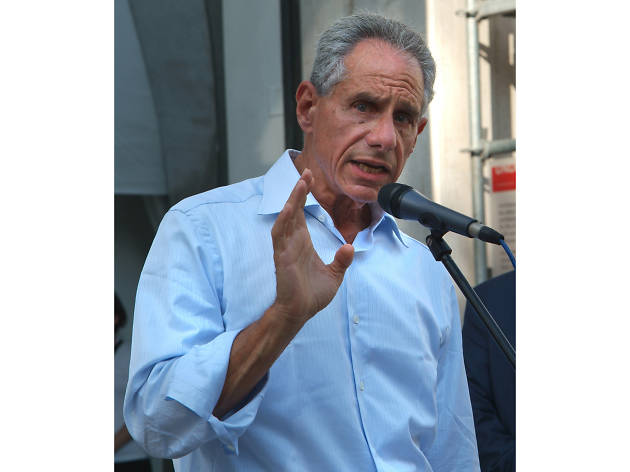 Eric Owen Moss
Director of SCI-Arc, Eric Owen Moss Architects
Lovell Beach House, Rudolph Schindler
Idiosyncratic modern. Building against the land.

Lovell House, Richard Neutra
Modern before modern was a style.

Watts Towers, Simon Rodia

Private voice. Public venue. Nothing like it.

Hollyhock House, Frank Lloyd Wright
Building accommodates land form. Land form accommodates building. Pre-modern modern. Rains into house.

Walt Disney Concert Hall, Frank Gehry

The next step.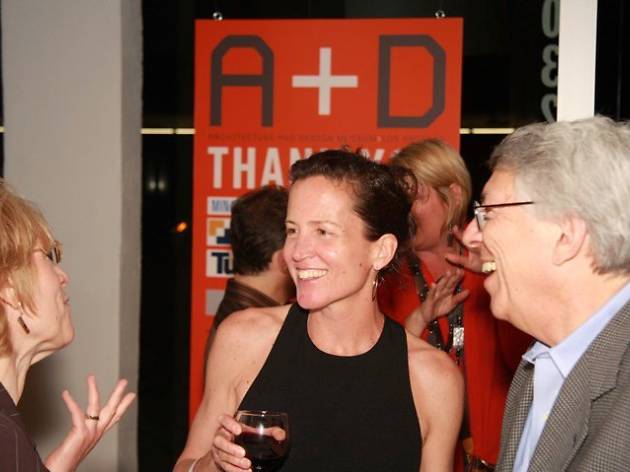 Tibbie Dunbar
Executive director of A+D Architecture + Design Museum
Pacific Design Center, Cesar Pelli, Gruen
American Cement Building, DMJM
Department of Water and Power, A.C. Martin
The California Endowment, Rios Clementi Hale
Emerson College, Morphosis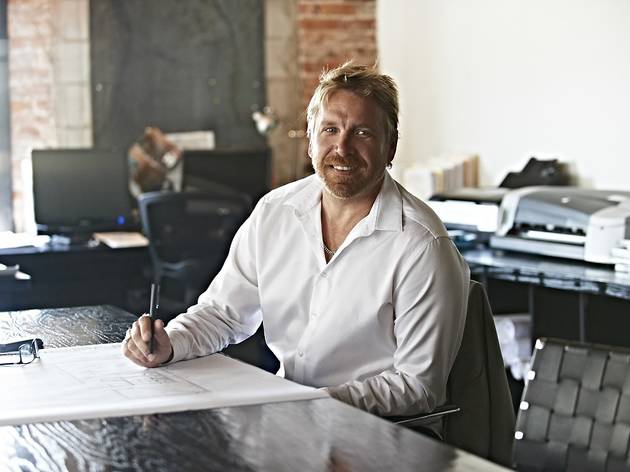 Kris Keith
Owner and founder of Spacecraft
Watts Towers, Simon Rodia
Built by hand by one guy, driven only by a passion to create something with no financial motivation involved.
Wayfarers Chapel, Lloyd Wright
Very serene glass church overlooking the pacific ocean.

St. Basil Catholic Church, A.C. Martin
Monstrous Brutalist design—love it, I'm a big fan of Brutalism.

The Fontenoy, Leland Bryant
It was my first apartment.
The Buildings That Will Hopefully Someday Replace the Pacific Design Center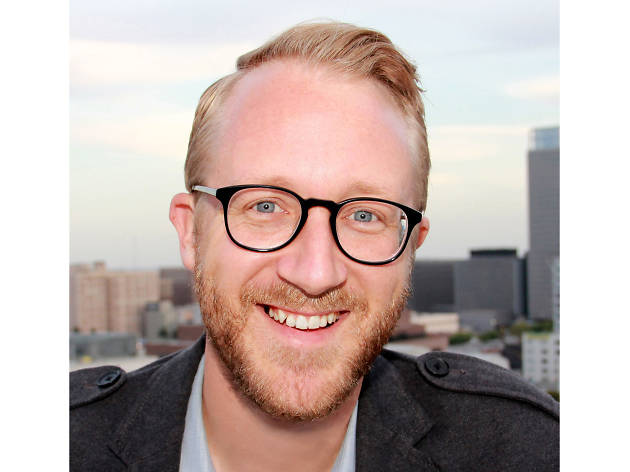 Nathan Masters
Writer, USC Libraries
Bradbury Building, Sumner Hunt, George Wyman
Proof that you shouldn't judge a book by its cover—or a building by its exterior.
Eastern Columbia Building, Claud Beelman
How did the architects of the past not give us more buildings clad in turquoise-green terra cotta?
Union Station, John Parkinson
There wasn't a better place to read a book in LA than in one of the waiting room's plush chairs—until management last year roped them off to all but ticketed passengers.
Department of Water and Power, A.C. Martin
A monument to the consumption of natural resources that keeps the city humming.
Pico House, Ezra F. Kysor
When it opened in 1870, it was the finest hotel in Los Angeles, complete with indoor plumbing and gas lighting. And it bears the name of the last governor of Mexican California—a reminder of a past too often forgotten.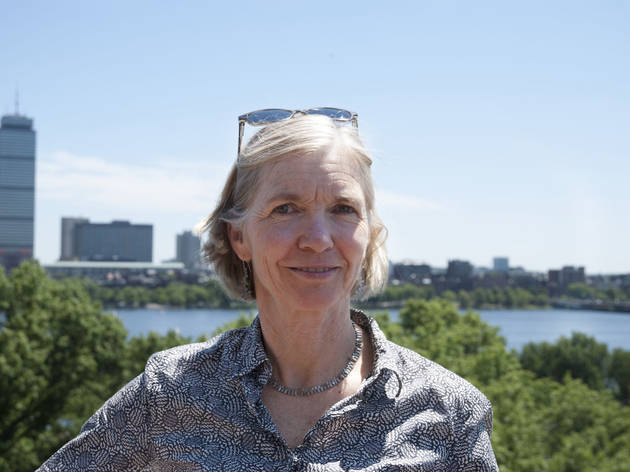 Dana Cuff
CityLAB director, UCLA faculty
Horatio Courts, Irving Gill
Eames House, Charles and Ray Eames,
Art Center College of Design, Craig Ellwood
Walt Disney Concert Hall, Frank Gehry
Tongva Park, James Corner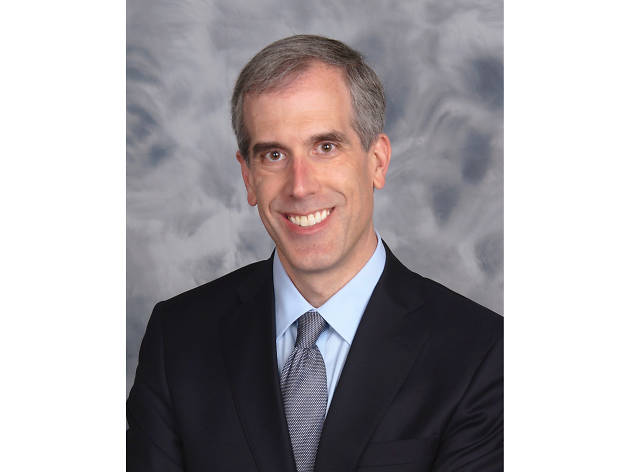 Ken Bernstein
Manager at Office of Historic Resources; Principal City Planner at Department of City Planning, City of Los Angeles
Union Station, John Parkinson
I love starting each day commuting into Downtown LA by train and walking through the soaring waiting room and quintessentially Southern Californian garden patios.
Los Angeles Theatre, S. Charles Lee
The Los Angeles is the most lavish of Downtown's theaters, with a French Baroque interior evoking Versailles, best experienced with a crowd of 2,000 at the Los Angeles Conservancy's annual "Last Remaining Seats" film series.
Eastern Columbia Building, Claud Beelman
It's one of the best examples of "adaptive reuse"—rehabilitating vacant or underutilized historic buildings for vibrant new uses—fueling Downtown's exciting renaissance.
1300 Block of Carroll Avenue in Angelino Heights
Los Angeles might initially seem like a metropolis of undifferentiated sprawl, but it's actually a city of distinctive, and often historic, neighborhoods. This block is the best place to see the Victorian-era residential architecture of the 1880s and 1890s.
Village Green, Reginald D. Johnson
It's one of the finest examples of multi-family housing influenced by the "Garden City" movement in urban planning; a 68-acre, 629-unit living environment of remarkable serenity and beauty, with lush landscaping and open space, architecture emphasizing clean horizontal lines and a complete separation of the automobile from the pedestrian.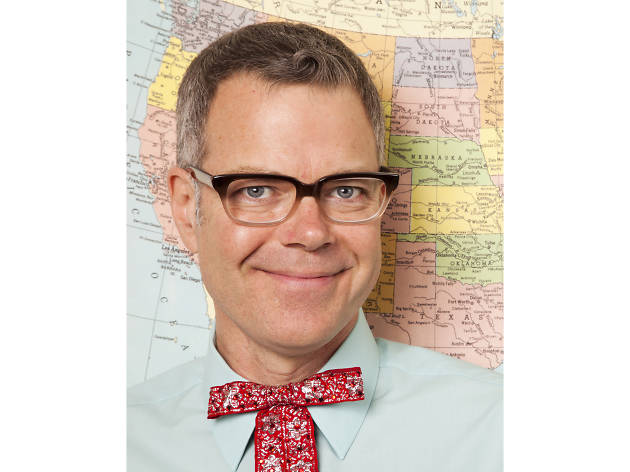 Charles Phoenix
Humorist, author
Theme Building, Paul Williams
The most gorgeous building in the city is the icon of the airport.
Randy's Donuts, Henry J. Goodwin
Divine design perfection.
Department of Water and Power, A.C. Martin
It's considered by many to be the most spectacular mid-century office buidlings west of the Mississippi.

Oldest McDonald's restaurant, Stanley Clark Meston
In Downey, it's the oldest McDonald's in the world. That is way up there for me.
Chris' and Pitt's BBQ in Bellflower
Basically, it's a diner from about 1940 and the entire exterior of the streamline, rounded-corner little building is faux painted as a log cabin.
Pann's Restaurant in Westchester
It's really one of the greatest Googie coffee shops we have.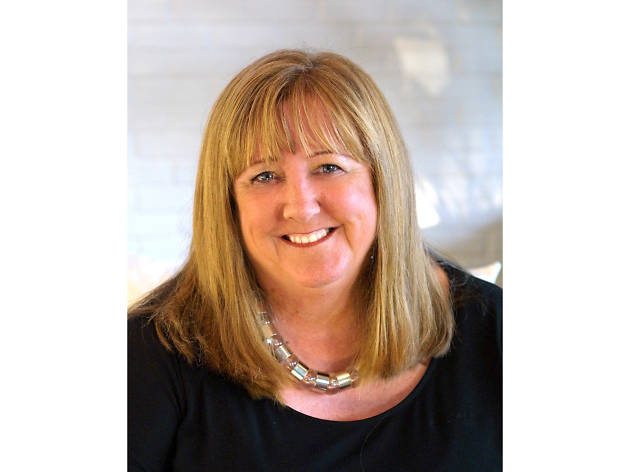 Linda Dishman
Executive director of Los Angeles Conservancy
Vibiana, Ezra F. Kysor
The fight to preserve the historic cathedral resulted was one of the toughest battles and greatest victories in Conservancy history. I love seeing this building and knowing that this important piece of LA's history is preserved.
Victorian homes in Angelino Heights
Being there is like stepping back in time, because the neighborhood looks much as it did in the late nineteenth century.

Bullocks Wilshire, John and Donald Parkinson
The Art Deco details both inside and out are beautiful, but the porte-cochere in the rear of the store is one of the features I find most interesting about this building.
Stahl House, Pierre Koenig
It represents a time in LA's post-WWII history when there was a huge boom in population and a large demand for housing.
Brody House, A. Quincy Jones
With its huge floor to ceiling windows and gorgeous central atrium, it feels glamorous just to be there.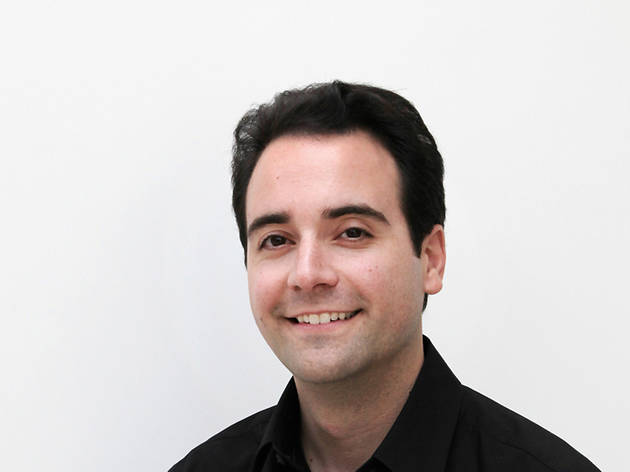 Christopher James Alexander
Assistant Curator of Architecture and Design at the Getty Research Institute
Bullocks Wilshire, John and Donald Parkinson
Griffith Observatory, John C. Austin and Frederick M. Ashley
Wayfarers Chapel, Lloyd Wright
Stahl House, Pierre Koenig
Union 76 Gas Station, Gin Wong of William L. Pereira & Associates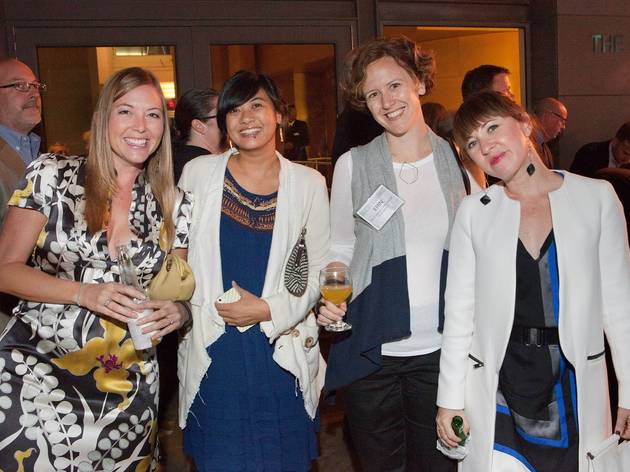 de LaB
Leadership at Design East of La Brea
Erin Cullerton:
Inner City Arts, Michael Maltzan
I love this building as much for the architecture as for what it symbolizes. It's a ray of light in one of the city's most underserved neighborhoods, Skid Row.
Alissa Walker:

Westin Bonaventure, John C. Portman, Jr.
The Bonaventure is an alternate future proposed for Downtown Los Angeles, a concrete bunker that keeps its residents from ever having to interact with the outside world—including a network of elevated sidewalks that reach out into Bunker Hill like tentacles. It's a utopia that never materialized, but the lost dream sure is fun to explore.
Marissa Gluck:
Schindler House, Rudolph Schindler
It's my favorite for its overly optimistic, failed utopian ideals.
Haily Zaki:
Capitol Records Building, Welton Becket
When I first moved to LA, I used to live a few blocks away from the Capitol Records building. It kind of grew to represent the nature of LA for me: a place that was totally exaggerated, super creative, and just kind of weird and eccentric. And come on, it's a round spaceship, Jetsons-like building. How can you not love it?
Additional Buildings:

Bradbury Building, Sumner Hunt, George Wyman

Stepping into the Bradbury always kind of takes your breath away. It's an example of good ol' timeless design.
Theme Building, Paul Williams
Fully embracing the atomic age.

New Carver Apartments, Michael Maltzan

Good design is for everyone.