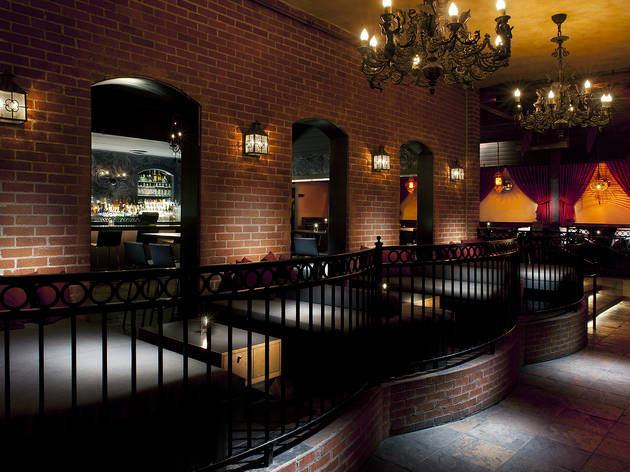 1/6
Photograph: Courtsey The Abbey
The Abbey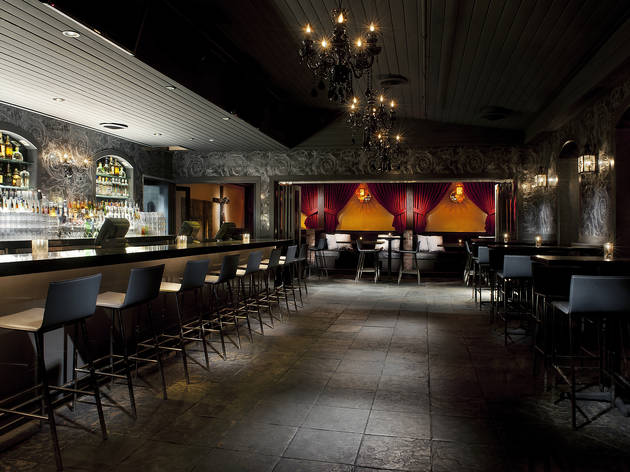 2/6
Photograph: Courtsey The Abbey
The Abbey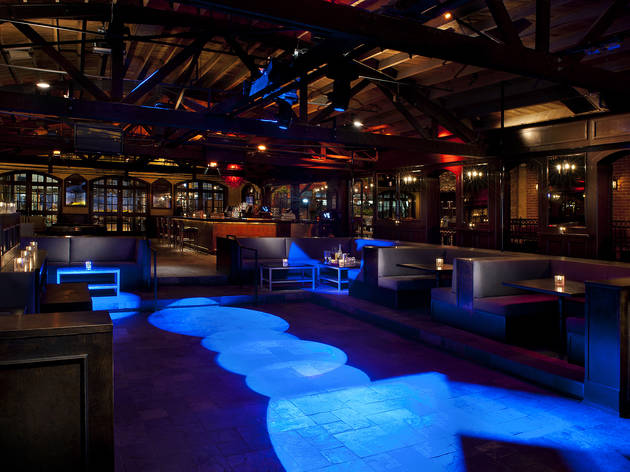 3/6
Photograph: Courtsey The Abbey
The Abbey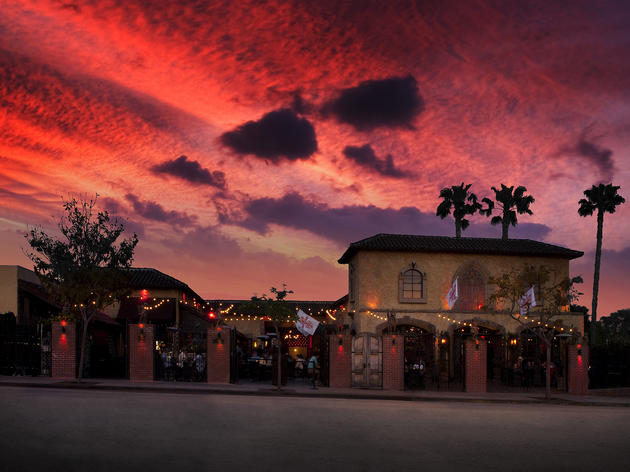 4/6
Photograph: Courtsey The Abbey
The Abbey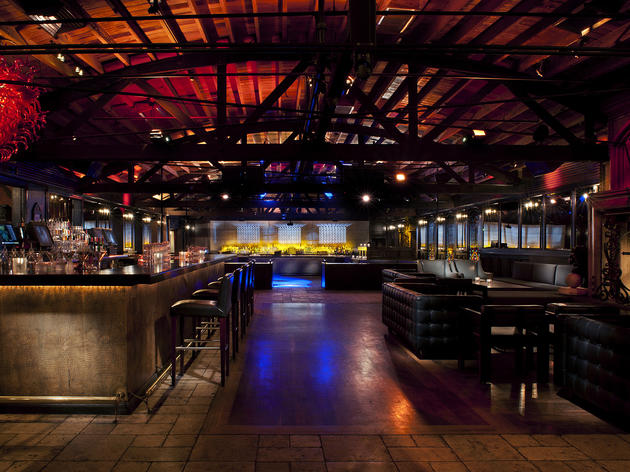 5/6
Photograph: Courtsey The Abbey
The Abbey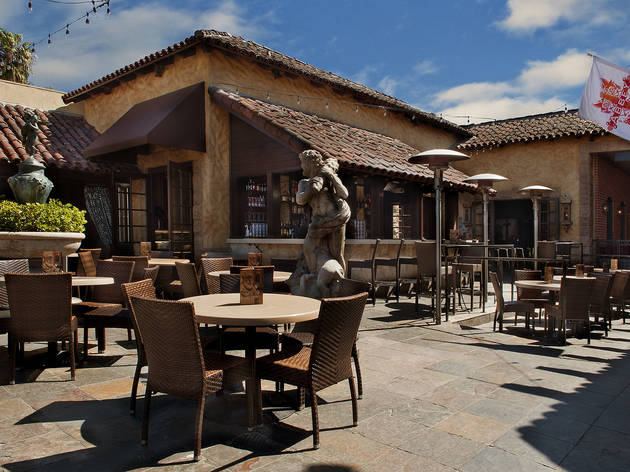 6/6
Photograph: Courtsey The Abbey
The Abbey
The Abbey is annually voted one of the world's best gay bars. That explains the long lines on the weekends to get into this once humble coffee house that now boasts four full bars and sits on about five times the amount of real estate it originally occupied. The drinks at this West Hollywood stalwart are notoriously strong (they should be at $12 to $14 per) and the upscale, Gothic-meets-the-Mediterranean indoor/outdoor spaces, plentiful cabanas and hunky bartenders are all aesthetically satisfying to be sure. If there's a downside to The Abbey it is actually its success. Not so very long ago, it was the nucleus of gay life in West Hollywood, but as its popularity has grown, increasingly the crowd (particularly at night) seems to be made up of tourists and a hodgepodge of bar flies in which West Hollywood locals no longer feature as prominently as they once did. To its credit though, the Abbey banned 'Hen Nights' and bachelorette parties in early 2012, which helped to shore up its gay street cred among some of the faithful who felt it had overextended itself in its efforts to be hetero-friendly. All that said, make no mistake, The Abbey is the granddaddy of gay bars in Los Angeles and as such it still rules the roost. Other bars and clubs come and go, but, bitch and moan as some may, every gay in West Hollywood still worships at the altar of The Abbey from time to time.
RECOMMENDED: Best gay bars and clubs in Los Angeles
Venue name:
Abbey
Contact:
Address:
692 N Robertson Blvd
Los Angeles
90069

Opening hours:
Daily 9am-2am
Do you own this business?
Average User Rating
4.7 / 5
Rating Breakdown
5 star:

5

4 star:

0

3 star:

1

2 star:

0

1 star:

0
Tourists love it. Locals consider it pretentious and played out, more a gay-themed straight bar than an actual gay bar. It used to be like Cheers -- the welcoming local waterhole where everybody knows your name. It's now a tourist trap with zero street cred, and it's about to get worse with reality TV camera setting in -- but hey, The Abbey is making a ton of money. The problem is it achieved money pit status by sticking every obnoxious gay stereotype in a blender -- i.e. loud, thumping, constant EDM. If you want to hang out with tourists and kids who've just started clubbing, The Abbey is your place. And it truly does have a nicely-designed aesthetic. Just note that if you're looking for locals over the age of 25, they have moved on to secretly hip places and underground parties -- but they won't tell you where because they don't want the bridge and tunnel crowd to take over like it did at the Abbey lol.
The Abbey stands as a marquee for the city in which she is located in. The atmosphere transitions slowly and gracefully like the seasons of time which is the key to life itself. I refer to this place in concordance with the element of life because it is rare to invoke the combinations in which this landmark is known for. I have watched her clientele change from locals to internationals with a comfortable merge of diversity and sophistication..
This grand venue is and has been a favorite meeting/brunch/dinner/business venue for years (or at least since my first experience with her in the mid 80's). I reside in the hills of Whittier, CA. and was a club kid back in the day when you could on occasion catch the likes of Madonna, Sandra Bernhardt, Jodi Foster, Kristi Mc Nichols (by the way what ever happened to her?), Chris Vaughn, Cyndi as well as an aray of intellectuals and artists and A and B list performers (too many to mention) has always been a well maintained hub for the occasional smoke of a cigarette.
My partner Alex and I discovered the Abbey during our first trip to Los Angeles together in 2005. We were staying at the Chamberlain hotel on Westmont . We had just arrived and settled into our suite when we decided to ask the concierge where we could go et an iced coffee. within walking distance . She directed us to starbucks on santa monica. Needless to see we got lost and ended up at the Abbey. Not only did they have coffee and pastrie but we had an amazing brunch. After traveling by plane for six hours from Greenwich Connecticut we suddenly found ourselves enjoying a fabulous brunch , great music, and beautiful decor . We went from snow boots , to flip flops and bloody mary's . We have a very special place in our hearts for the Abbey and visit it almost daily When in L A. I hear they have a spectacular nightlife there as well .Terrance and Alex