13 winter cocktails to keep you warm and fuzzy
That tingly sensation you feel? That's the spiked cider talking. Head to some of LA's best bars for stellar winter cocktails to curb the chill.
It's time. Time to give up those summer cocktails with their citrusy profiles (and, hopefully, baby umbrellas) and embrace the hot, cinnamon-infused libations of winter. In an effort to stay warm this season, we scoured LA's best bars to find the drinks that make you want to curl up by the fire and get toasted. Santa would be so proud. If beer's more your thing, here are 12 seasonal brews from local breweries.
RECOMMENDED: The best cocktail bars in LA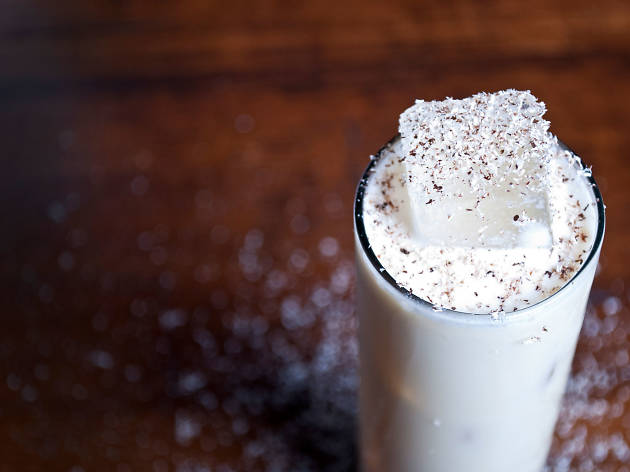 Photograph: Courtesy 1886
Spiked Egg Nog at 1886


Egg nog around the holidays is a staple, and at 1886—arguably the best spot in Pasadena for craft cocktails—the spiked version is a must-try. Cognac, simple syrup, heavy cream and one whole egg are mixed together, then topped with a dusting of freshly grated nutmeg.
$12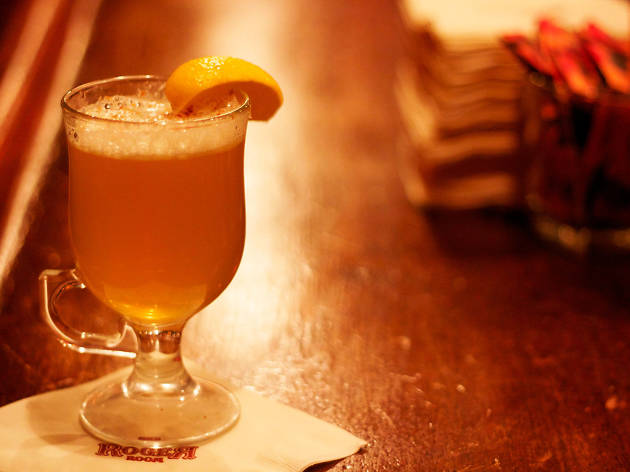 Photograph: Eric Shani
Shill at The Roger Room
Warm your hands around the Shill, a hot cocktail served at one of LA's best watering holes. La Fee absinthe, mint rose tea and crème de menthe are all key players, along with amaretto, honey, cinnamon and clove.
$16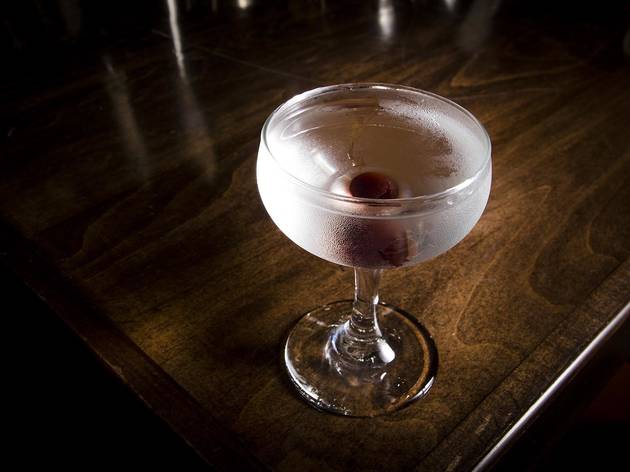 Photograph: Mariah Carrillo
Winter Wondermint at Bacari PDR
Clear as ice, the Winter Wondermint at Bacari PDR is made with gin, crème de cacao, Wondermint peppermint liqueur and a luxardo cherry garnish. It won't melt, but you'll drink it fast all the same.
$10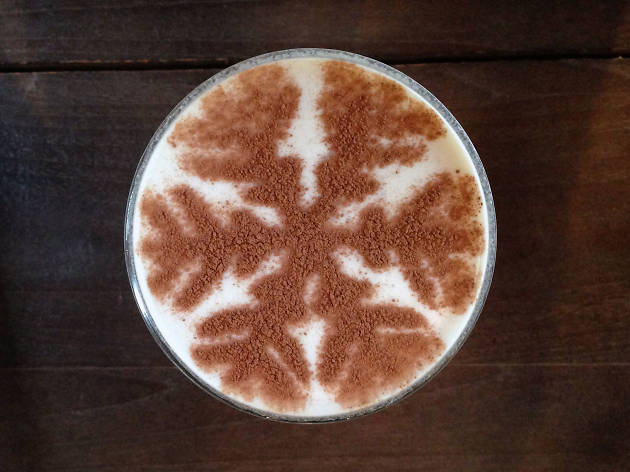 Photograph: Courtesy Gracias Madre
Not Your Madre's Eggnog at Gracias Madre


Gracias Madre's beverage director, Jason Eisner, has taken your childhood eggnog and made it full-grown, with coconut milk, vegan caramel agave, homemade chocolate bitters, Eisner's own masala chai blend, and the kicker: mezcal.
$15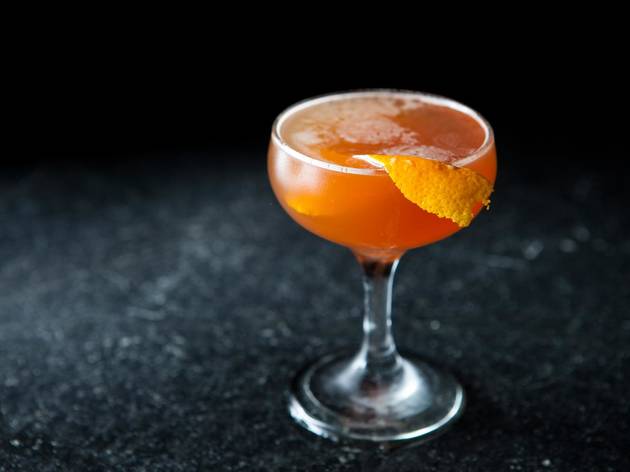 Photograph: Jakob N. Layman
Mary Funkin' Poppins at The Church Key
Of course The Church Key has a drink called the Mary Funkin' Poppins. Move past the kitschy name and sip on an intriguing mix of Buffalo Trace bourbon, green Chartreuse, earl grey tea and honey. It helps the medicine go down.
$13
Photograph: Courtesy Magnolia House
Night Cap at Magnolia House


It may sound like a pre-bedtime beverage, but the fig-topped cocktail is made with eye-opening coffee bean Cynar, as well as blanc vermouth and fresh fig bitters.
$10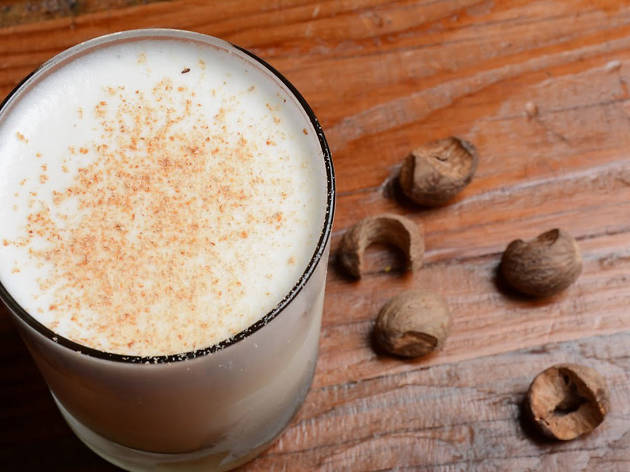 Photograph: acuna-hansen
Tipple Tree at Tipple & Brine
Like a snowglobe come to life, the Tipple Tree swirls with cognac, lemon juice, simple syrup and egg white, and is topped with speckles of freshly grated nutmeg.
$7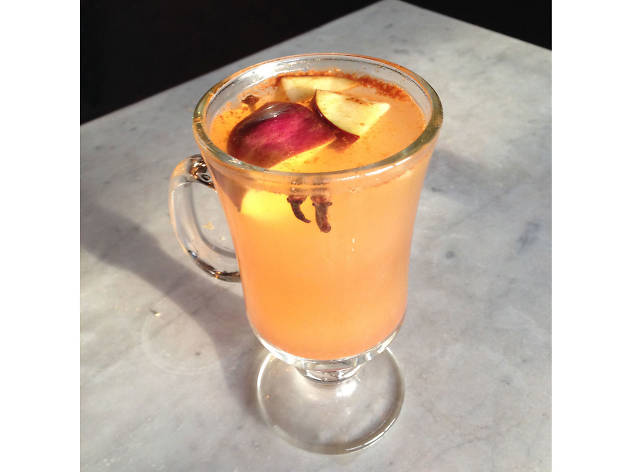 Photograph: Courtesy Thirsty Crow
Spiked cider at Thirsty Crow


Crafted by Monica Olive, the spiked cider at Thirsty Crow almost makes you wish you were stranded in a log cabin somewhere, getting drunk off rum and the holiday spirit. The mug is filled with Sailor Jerry rum, butterscotch and hot apple cider, and it smells like Christmas morning.
$12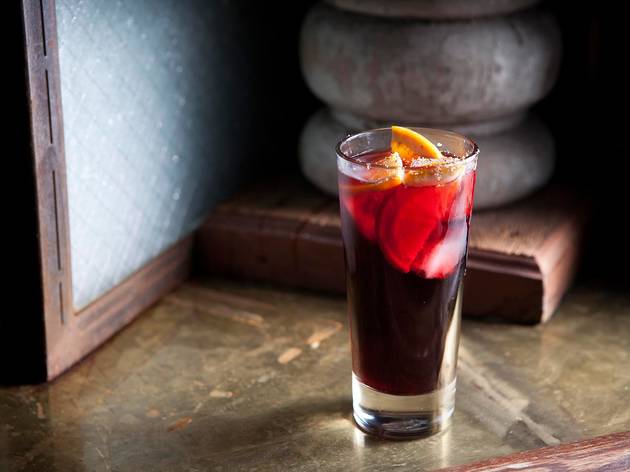 Photograph: Jakob N. Layman
Kalimotxo at Power House
Hollywood mainstay Power House has reinvented itself in the past couple months, and with that comes a brand new cocktail list. To warm up on a chilly LA evening, try the Kalimotxo: mulled red wine, Coca-Cola, orange and cookie spice.
$9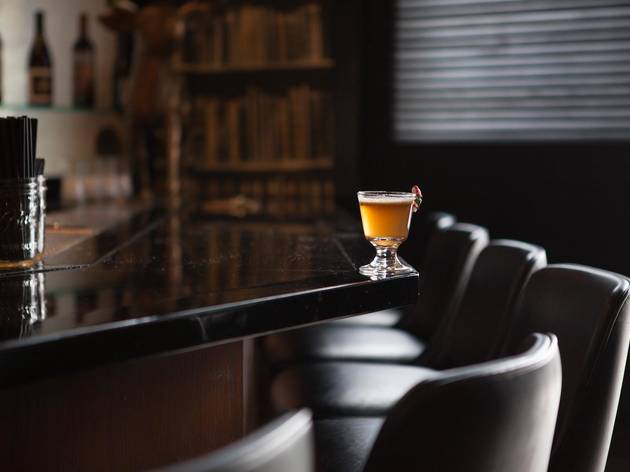 Photograph: Jakob N. Layman
Butter D's at Wildcraft


Butter D's is the winter cocktail you want to wake up to. Spiced-infused rum, herbed butter and brown sugar laden, it's almost like you're drinking a spiked pancake.
$10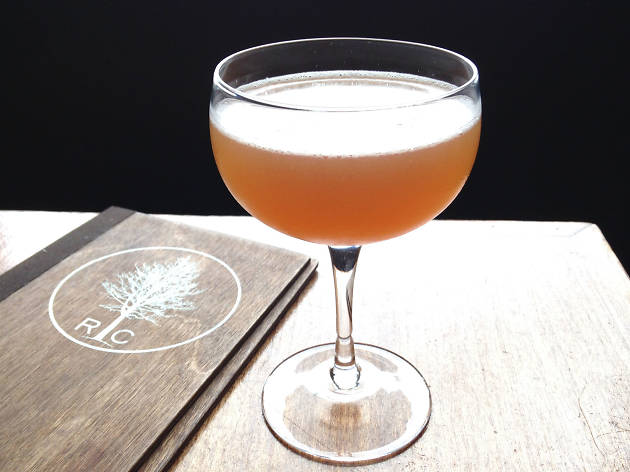 Photograph: Courtesy Rustic Canyon
A Lovely Pear at Rustic Canyon
Pear and ginger-infused rum, Park VS Cognac, wildflower honey, fresh lemon and Scrappy's cinnamon and cardamom bitters all make an appearance in this cocktail that reminds you of a day spent at an orchard.
$15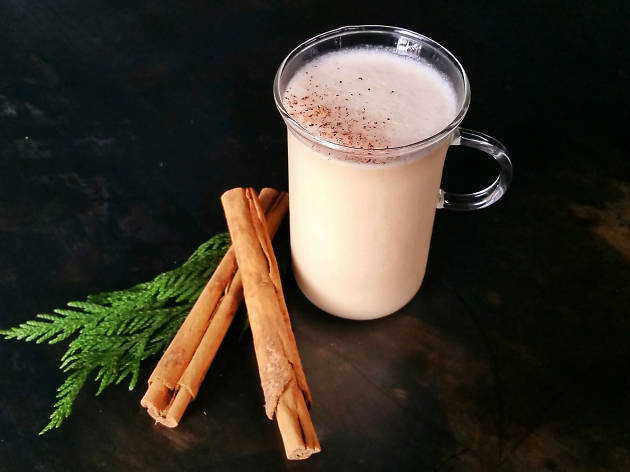 Photograph: Courtesy Ink
Ink Nog at Ink


Michael Voltaggio bumps eggnog up a notch with Ink Nog, a unique take on the classic. Candycap mushroom-infused rum, bourbon, Cynar, spiced rice and cashew milk, condensed milk syrup and candycap mushroom bitters somehow result in this luxuriously smooth concoction, topped with grated nutmeg.
$15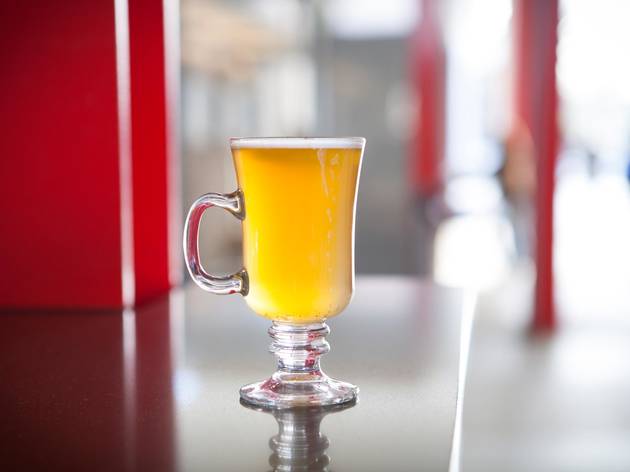 Photograph: Jakob N. Layman
Best selling Time Out Offers