Julian Cox of Bestia, Circa, Pettycash, Picca, Rivera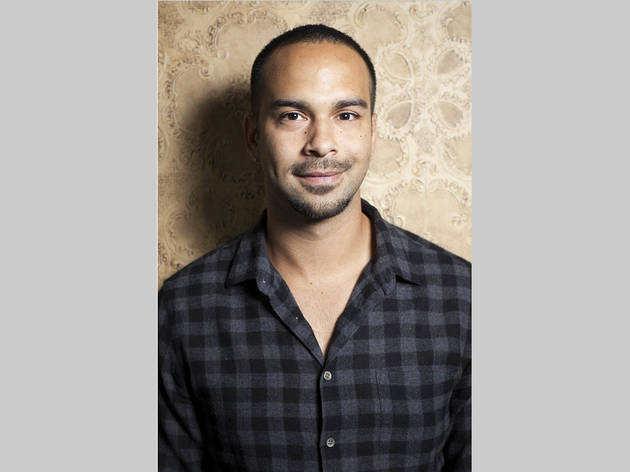 1/5
Photograph: Jakob N. Layman
Julian Cox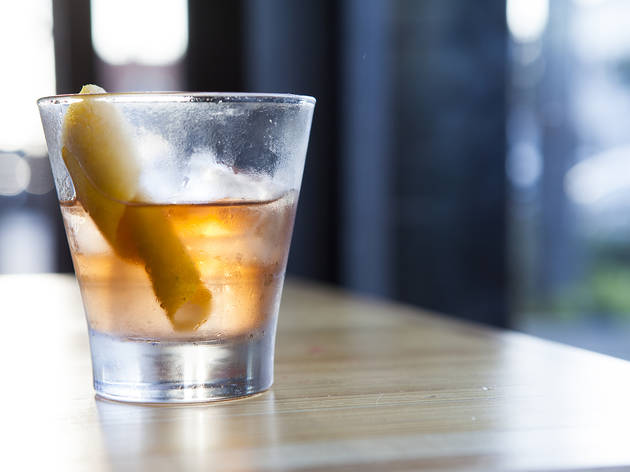 2/5
Photograph: Jakob N. Layman
Oaxacan Old-Fashioned at PettyCash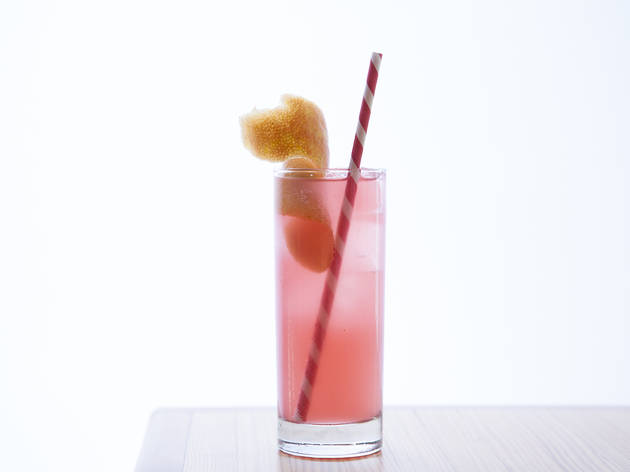 3/5
Photograph: Jakob N. Layman
Rhubarbara Walters at PettyCash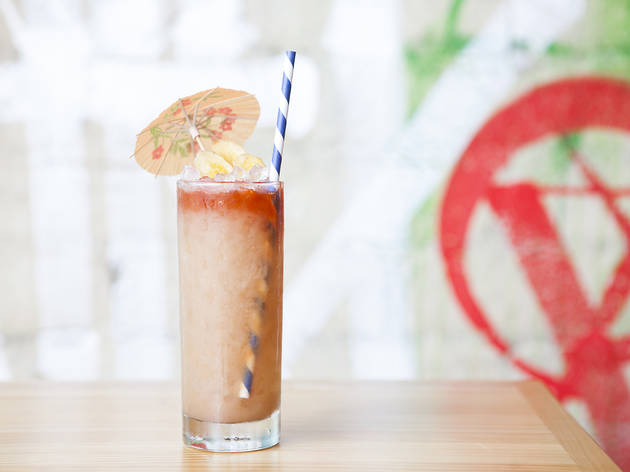 4/5
Photograph: Jakob N. Layman
Banana Hammock at PettyCash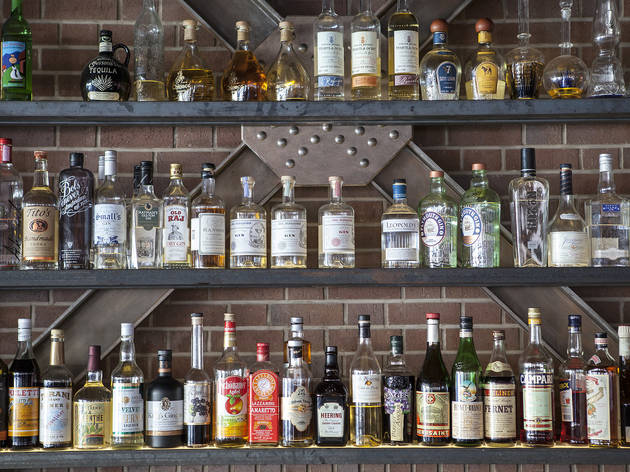 5/5
Photograph: Jakob N. Layman
Circa
Julian Cox of Acabar, Bestia, Circa, Pettycash, Picca, Rivera, Short Order
What is your drink of choice?
The daiquiri. When made correctly with good quality rum it's easy drinking.
What's your favorite bar tool?
Japanese tools. Their mixing glasses, bitters bottles and spoons are designed for precision and functionality.
What trend would you like to see go away?
Pretentiousness, painfully slow cocktails and bad service
What's the most underrated cocktail or ingredient?
Salt
What's the drink to order at your bars?
The Barbacoa at Rivera, the Petty Cash margarita at Pettycash, the Avocado project at Picca, the Charlie Brown shake at Short Order, the Sherry Cobbler at Acabar, the white negroni at Bestia, the Richard Pryor at Circa and anything the girls make at Sotto.
What's the best pickup line you've ever heard at a bar?
Cheesy but smoothly done: A well dressed gentleman is asked who are you by an attractive woman at the bar with no pause and immediate physical contact the man replied "the man of your dreams" making the woman blush. Then, taking over from there. I think he closed the deal.
What's the craziest thing that's happened at the bar?
A guy once lit himself on fire doing a Blue Blazers (flaming bar hot drink) with George T. Stagg during the original Test Kitchen in 2010. He simultaneously was on fire while trying to put out the fire on the ground—quite a spectacle. Happily, he made it through with just a few minor burns on his hands. I was more mad that he used my Stagg.
What's on your playlist?
I listen to everything. Except country.
What are your favorite bars and places to eat late night?
All the Houston Brothers places, Bar Amá, the Village Idiot
Where was your first kiss?
I was six-years old in Connecticut. She was my best friend at the time. Her sister was cute too.