Mac & Cheese Smackdown presented by Time Out Los Angeles
Check out our event recap photos here!
More than 1,000 mac and cheese fans descended on LA River Studios for our first Mac & Cheese Smackdown, pitting nine restaurants against each other to battle it out for the championship title. We sipped on Angel City Brewery beer and Dark Horse wine, and dove into cheesy dishes from Horse Thief BBQ, Lemonade, Max City BBQ, mac-O-licious, Nick + Stef's Steakhouse, Estérel, Hyperion Public, The Hudson and POP Champagne & Dessert Bar. No two dishes were alike—while some contained BBQ pulled pork or jalapeño, others were topped with oyster mushrooms or bacon bits. When we needed a break from carb-loading, we headed to the photo booth—where chalk artist Ben DeHart had created a seriously impressive backdrop.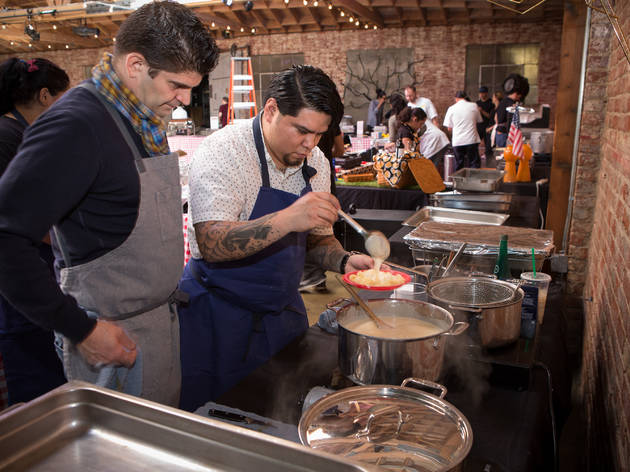 Photograph: Anthony Diep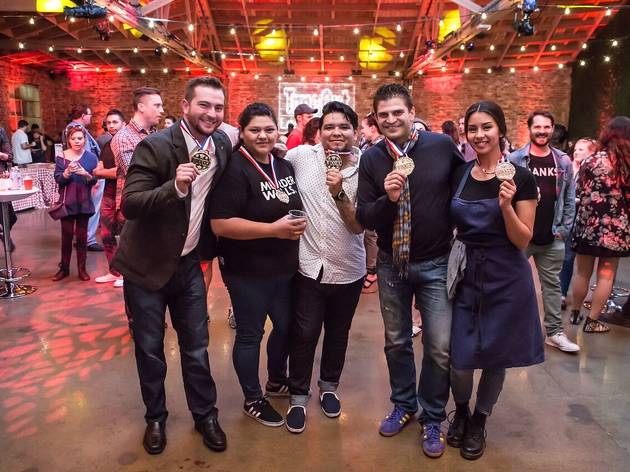 Photograph: Anthony Diep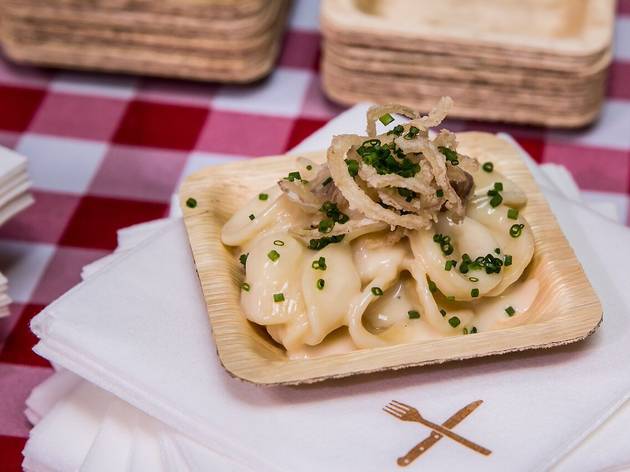 Photograph: Anthony Diep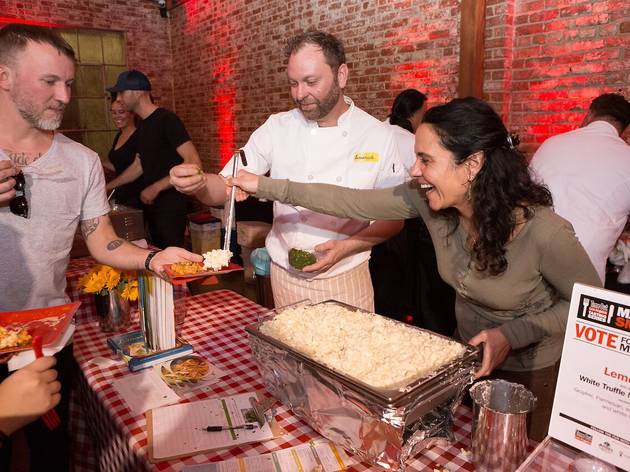 Photograph: Anthony Diep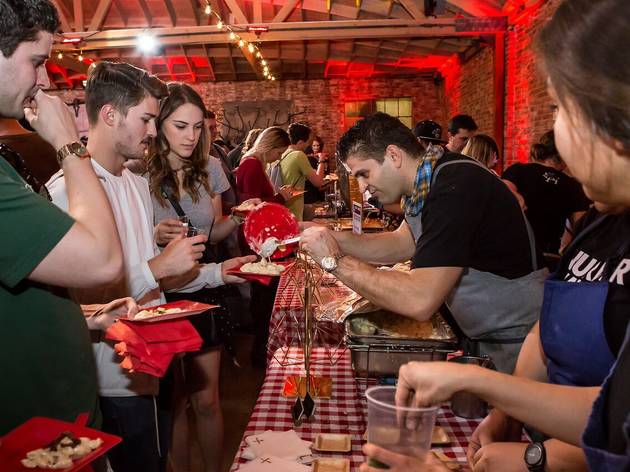 Photograph: Anthony Diep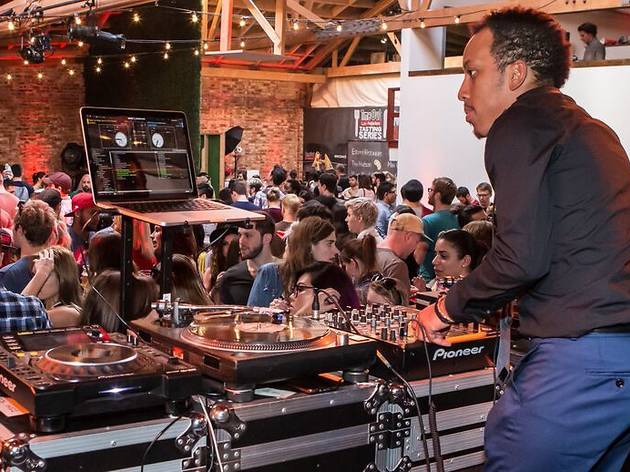 Photograph: Anthony Diep
Photograph: Anthony Diep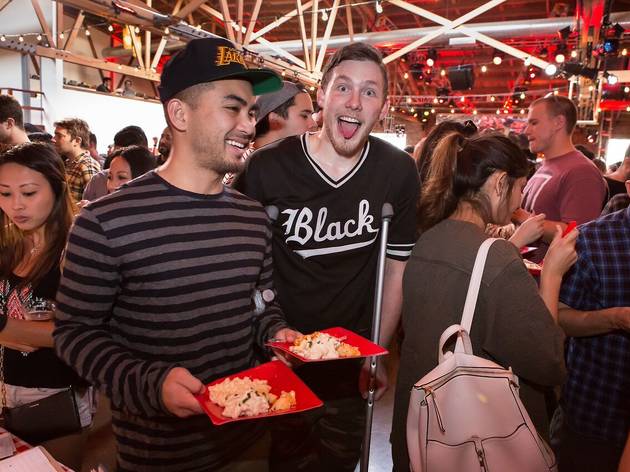 Photograph: Anthony Diep
Photograph: Anthony Diep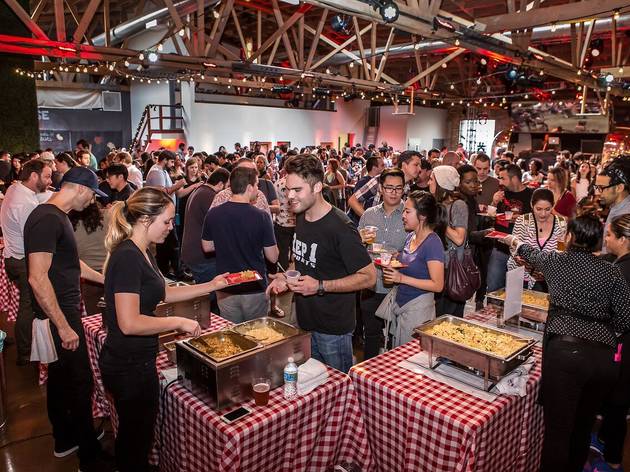 Photograph: Anthony Diep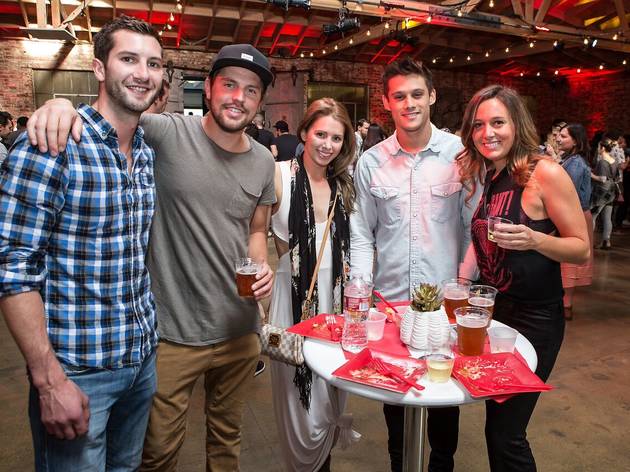 Photograph: Anthony Diep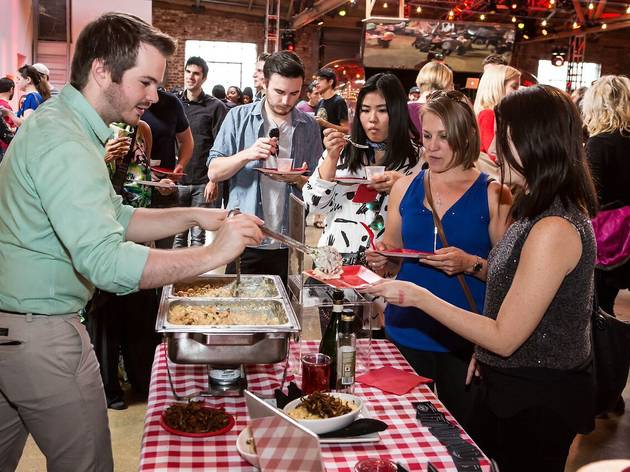 Photograph: Anthony Diep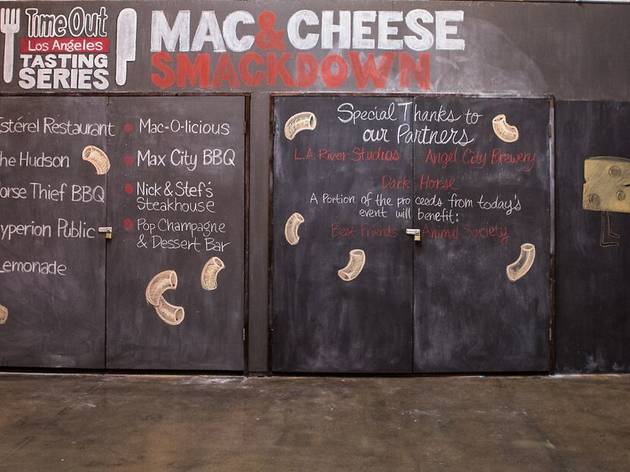 Photograph: Anthony Diep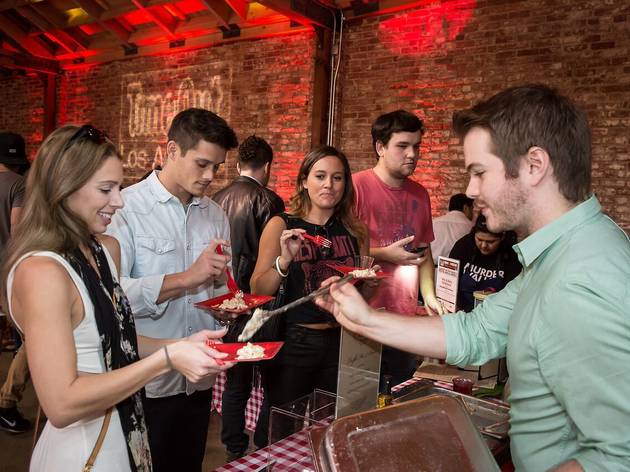 Photograph: Anthony Diep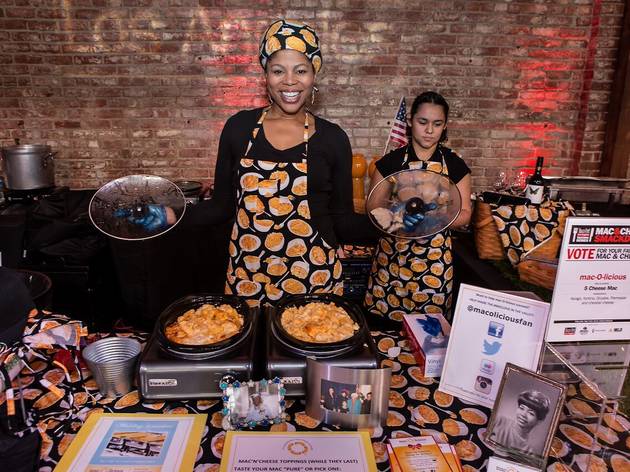 Photograph: Anthony Diep