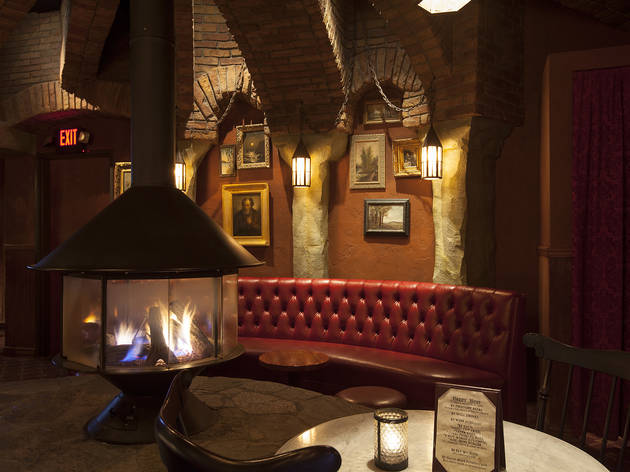 1/4
Photograph: Jakob N. Layman
The Griffin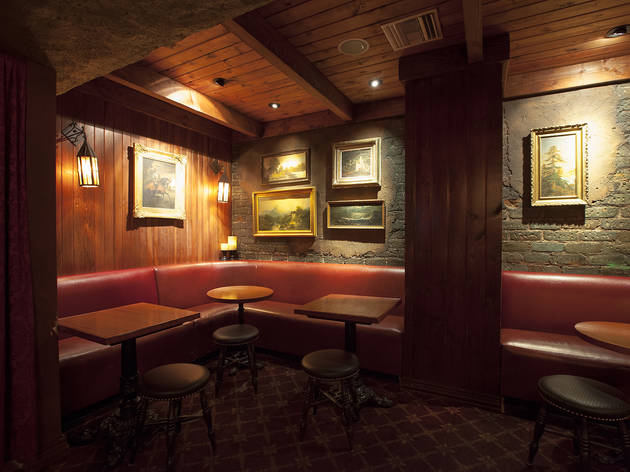 2/4
Photograph: Jakob N. Layman
The Griffin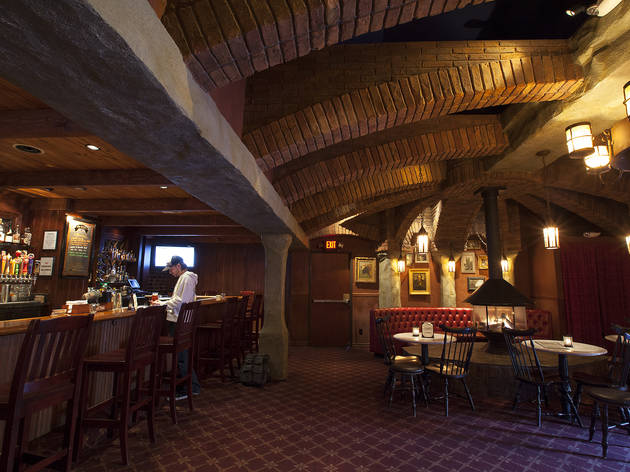 3/4
Photograph: Jakob N. Layman
The Griffin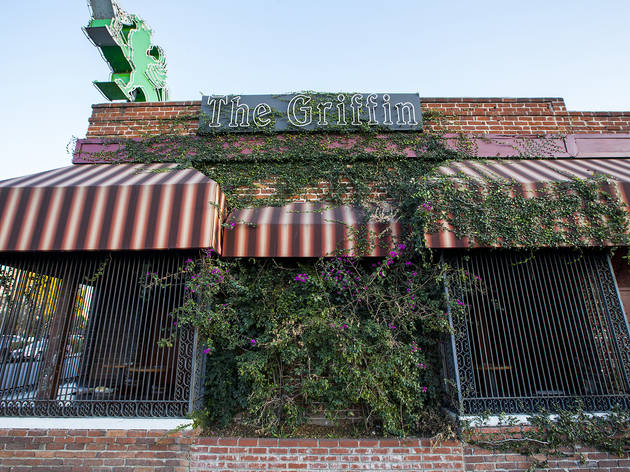 4/4
Photograph: Jakob N. Layman
The Griffin
Smarter than the nearby Roost but still quite casual and cosy, the stylish Griffin is the kind of low-key, hipster-happy lounge you'd like in your neighbourhood. The music is perfectly pitched and the drinks are decent, but the ambience is key: friendly without being over-friendly, stylish yet unpretentious. A nice addition to the locale.
Venue name:
The Griffin
Contact:
Address:
3000 Los Feliz Blvd
Los Angeles
90039

Cross street:
at Boyce Avenue
Opening hours:
Mon-Sat 5pm-2am, Sun 8pm-2am
Do you own this business?
Average User Rating
2.3 / 5
Rating Breakdown
5 star:

1

4 star:

0

3 star:

0

2 star:

0

1 star:

2
Fantastic Medieval atmosphere, strait out of Lord of the Rings, Game of thrones, or Harry Potter! Great food too, but I must say, I really miss the chicken pot pies! Even the food has a medieval taste to it
I've been a regular patron at The Griffin for 7 years and up until last night, I've never had an issue with the place. We arrived early around 9pm to celebrate my brother's birthday and were being attended to well (thank you Katie!)... later in the night, I was walking toward the restroom with my brother. One of the bouncers tells me that my brother had to leave because he had "reached his limit." We still had guests showing up at this time and were not ready to leave yet, I asked the bouncer (who wouldn't tell me his name) if I could speak to the manager and explained that I was the designated driver and that if my brother had reached his limit, we would make sure he was cut off and taken care of. It did not make sense that he was being asked to leave as he was not being belligerent or causing any sort of scene, they had mistaken him for someone else who had vomited in one of the urinals in the men's restroom. I finally got around to speaking with the manager Jason who was rude and dismissive toward me, he basically disregarded what I had to say and told me that we didn't have to leave, but that we could send my brother home in a cab. During that time, I was informed by one of my friends that there was an issue in the hallway near the restroom and my brother (a nerdy recent college grad who has NEVER in his life been involved in any type of physical altercation) was struggling with not one but TWO very large bouncers. My brother stated that they had him in a choke hold in the restroom and was obviously very upset and was trying to defend himself. I along with our friends and family (ALL of whom were having a good time and had spent several hundreds of dollars on food and drinks - YOU'RE WELCOME) were completely appalled at the way this situation was handled. When I asked the manager Jason if this is the way he conducts business, he said that his guys are good guys and he trusts them. They denied ever laying hands on my brother and Jason basically mocked me in saying that I didn't witness anything and that it was their word against ours. So essentially, the message I received is that it's okay to literally assault someone in the restroom, but since no one saw it, it never happened. Thank you for the memorable night Jason. We definitely WILL NOT be returning to your establishment.
20% gratuity automatically charged to bills over $100 if you ask one person, automatically charged on credit cards if you ask another. Food is ok, prices are about the same, and service is first come first serve at the bar.