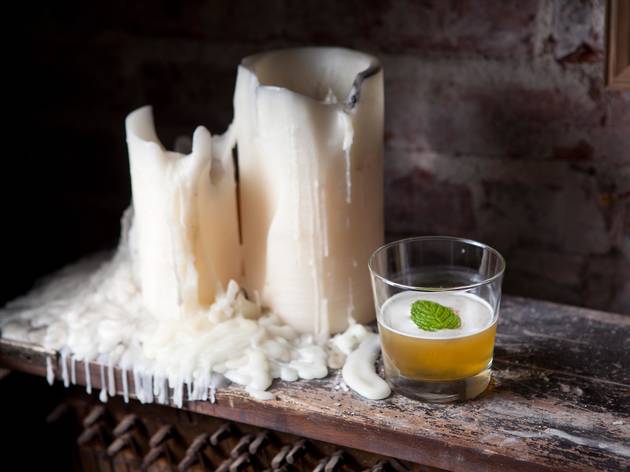 1/8
Photograph: Jakob N. Layman
Houses of the Holy at The Love Song Bar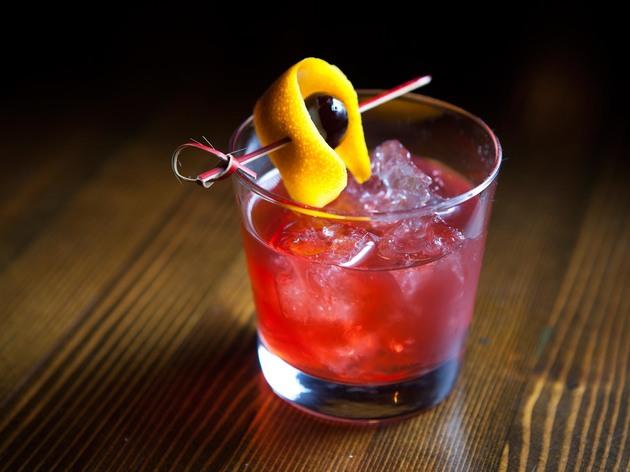 2/8
Photograph: Jakob N. Layman
Arcade Fire at The Love Song Bar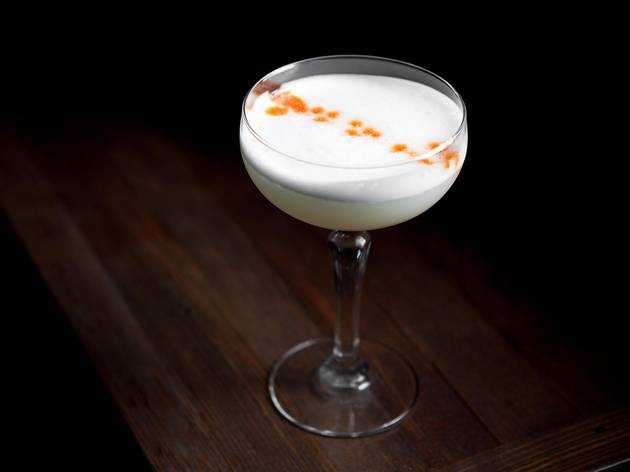 3/8
Photograph: Jakob N. Layman
Karen O at The Love Song Bar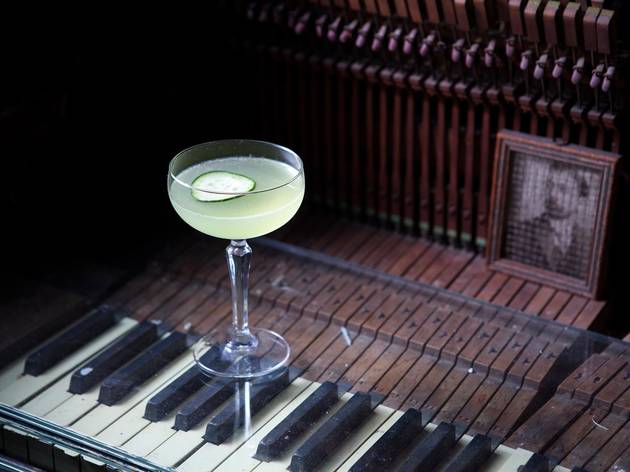 4/8
Photograph: Jakob N. Layman
The Echo+Plex at The Love Song Bar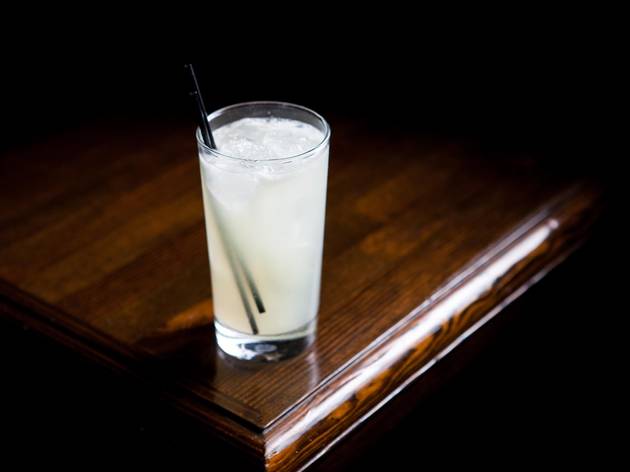 5/8
Photograph: Jakob N. Layman
Hunter S. Thompson at The Love Song Bar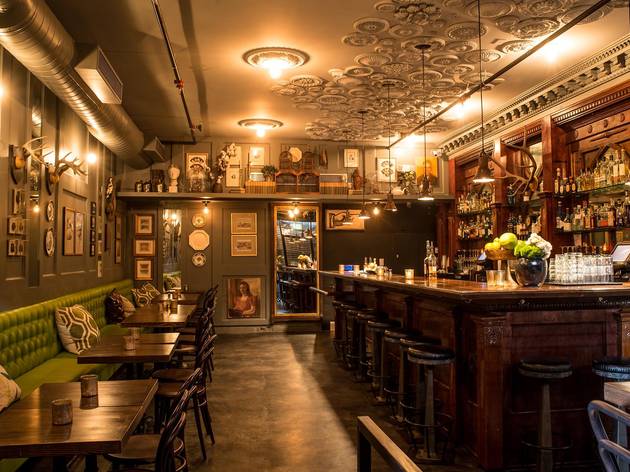 6/8
Photograph: Courtesy The Love Song Bar
The Love Song Bar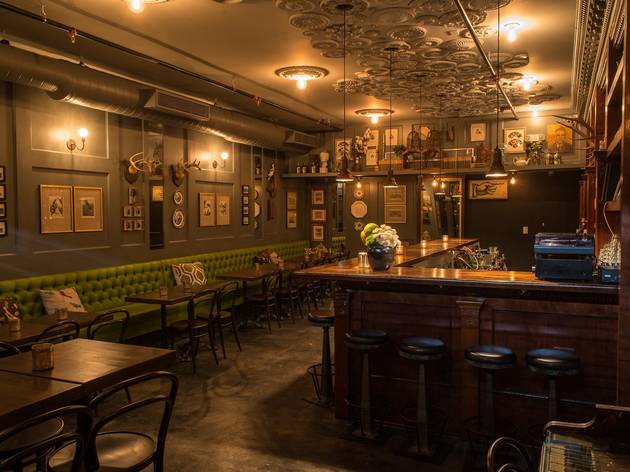 7/8
Photograph: Courtesy The Love Song Bar
The Love Song Bar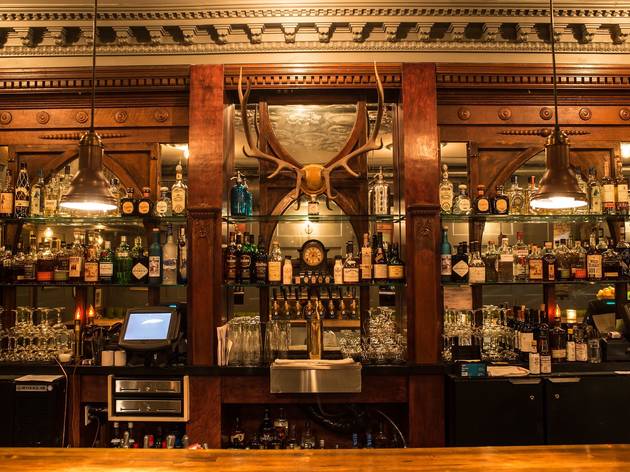 8/8
Photograph: Courtesy The Love Song Bar
The Love Song Bar
Time Out says
There's nothing romantic about Love Song Bar, unless you consider taxidermy decor and bathroom walls pasted with semi-nude clippings—a tribute to the venue's past as an adult theater—sentimental. Named for a nostalgic T.S. Eliot poem, this South Main Street drinking den, housed at the bottom of the Regent, puts on the usual old-school airs: loads of dark reclaimed wood and exposed brick, vinyl records and an antique piano discovered during renovations. But built-in antiquity and dim lighting doesn't exactly translate into good old-fashioned hospitality. Blasé bartenders never stray from the menu, which consists of exactly 18 unoriginal rock-tails—check out the names, and you'll see why. Arcade Fire ($13) is an old-fashioned that swaps bourbon for mezcal, and your standard tequila sour goes by Karen O ($12). While the drinks are certainly approachable, the staff who serves them are not. At least the pizza—Neapolitan-style pies delivered from Prufrock Pizzeria next door—is good. Then again, you'll have to go through the bartenders for that, too. Best not to come hungry—it could be a while.

Vitals

Good for: This no-nonsense cocktail den is the kind of place you hit up before a show (only if it's convenient) for a quick bite and a sub-par swill. A scattering of small tables are situated far enough apart to allow concert-goers to dig into white bean bruschetta ($7) and truffled Bianca pizza ($10) without bumping into each other. Get there early if it's more than just the two of you.

The scene: The Regent's headliners on any given evening determine the clientele. It can range from grungy types pushing tables together to shoot whiskey shots and beer (known as the FIDLAR, or "F-ck It Dog Life's A Risk," $13), to elderly gents gingerly sipping old-fashioneds around the skinny bar.

The playlist: Punk rock. Like all of clubs mogul Mitchell Frank's venues (Echo, Echoplex), it's all about the hottest super-indie bands of the moment: Performances from the likes of Death From Above 1979 and Cold War Kids can be heard through a busy door connecting Love Song to the main auditorium. Those muffled tunes act as the bar's playlist, which makes it easy to converse without having to scream.

Bartender says: "Cocktails shouldn't be boujis" is what a rather uppity bartender told us on our visit. The most inventive Love Song gets is a ginger, lemon, vodka and gin highball with an absinthe rinse—what they call the Hunter S. Thompson ($13). The vodka-gin combo threw us off a bit. Vodka and rum maybe; vodka and gin seems a little redundant. But judging by the bartender's condescending look when we asked about the pairing, apparently it's the norm for Love Song—and the same combo is featured in The Fleming ($13).

Drink this: I started off with The Echo+Plex ($12)—no doubt a tip of the hat to one of Frank's hipster hangs. It's your typical eastside swill; a refreshing blend of Beefeater gin, St. Germaine, cucumber and mint. Next was the Arcade Fire ($13)—an old fashioned that swaps the bourbon for Del Maguey Vida mezcal. While I tend to prefer the drink sans muddled cherries, the sour Luxardo liquor did the classic justice. For something fresh and a little funky, I'd recommend ending on the Hunter S. Thompson—it'll help wash down that burrata margherita pizza ($11) nicely.
Details