Time Out with Jeremy Fall
The young LA nightlifer wants to change the way we go out. Are we ready for it?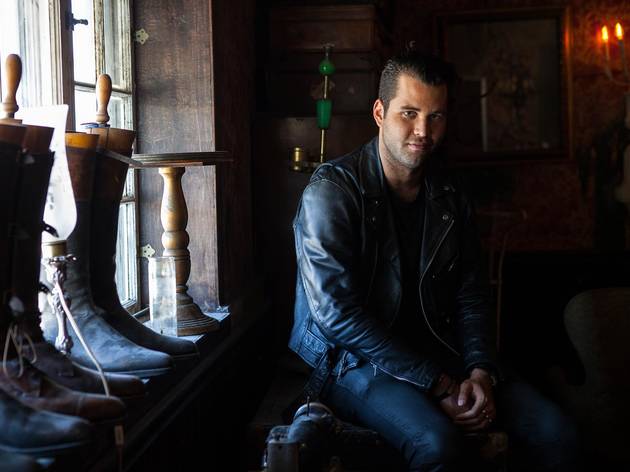 1/9
Photograph: Jakob N. Layman
Jeremy Fall of Genesis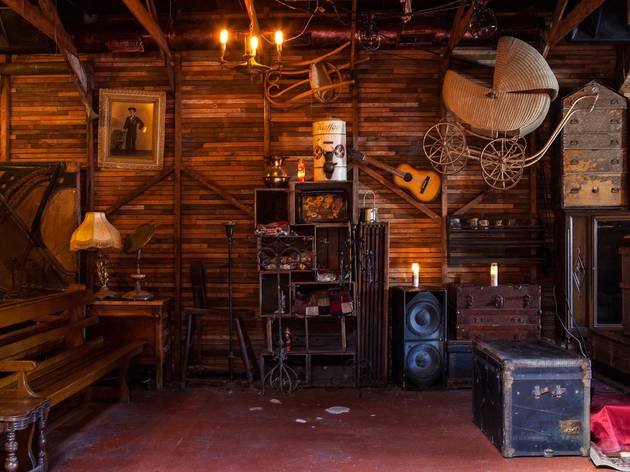 2/9
Photograph: Jakob N. Layman
Genesis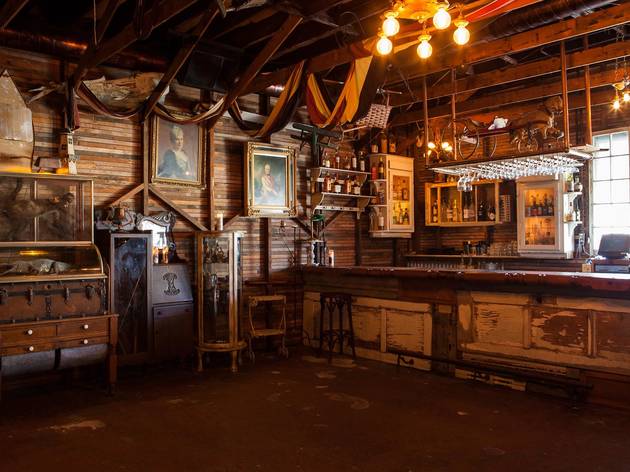 3/9
Photograph: Jakob N. Layman
Genesis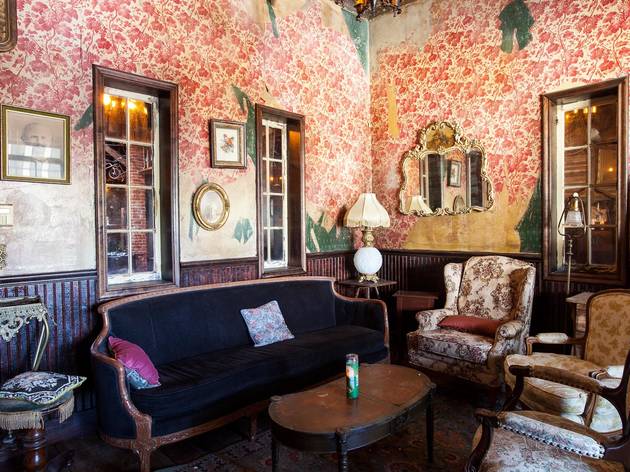 4/9
Photograph: Jakob N. Layman
Genesis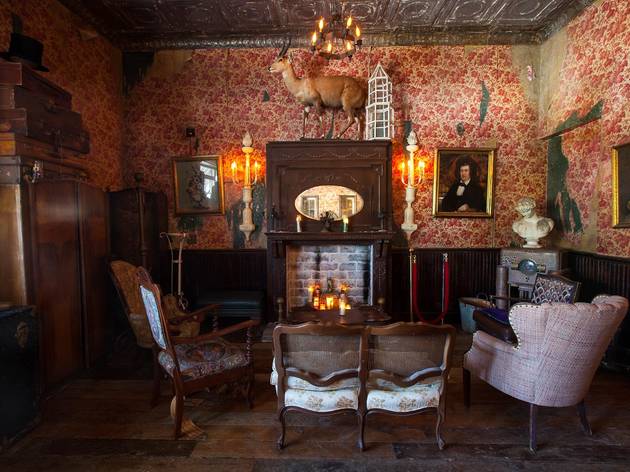 5/9
Photograph: Jakob N. Layman
Genesis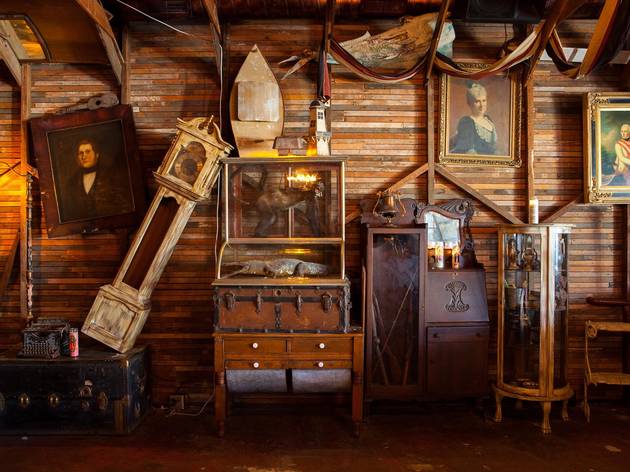 6/9
Photograph: Jakob N. Layman
Genesis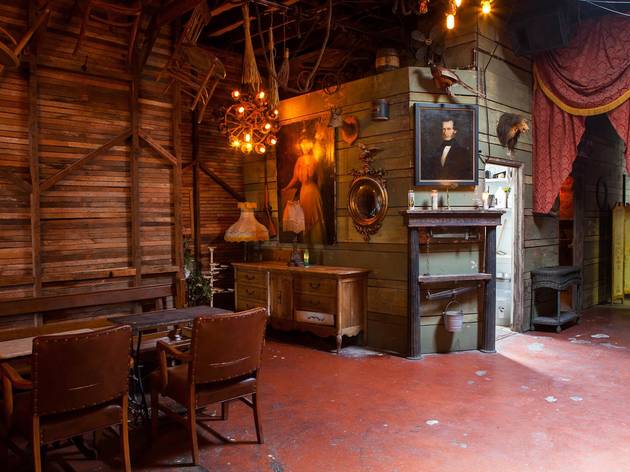 7/9
Photograph: Jakob N. Layman
Genesis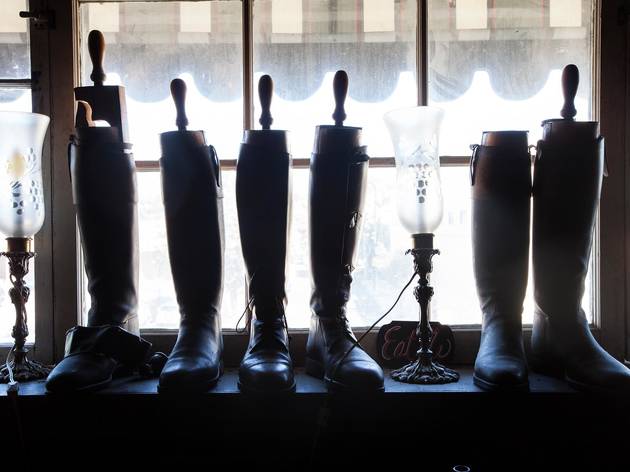 8/9
Photograph: Jakob N. Layman
Genesis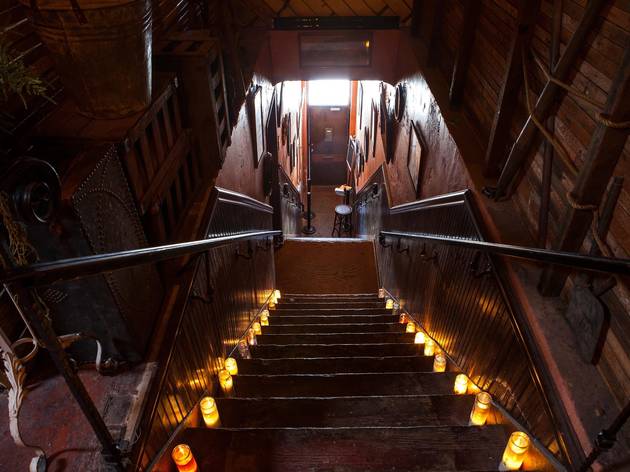 9/9
Photograph: Jakob N. Layman
Genesis
Jeremy Fall should have been born in another decade. The fashion designer, event producer and all-around creative entrepreneur has a fascination with the nightlife of New York City in the '70s and '80s, when underground artists abandoned cocktail bars and instead flocked to the Club Kid's "outlaw" dance parties in subways and donut shops. If that doesn't sound like a typical night in Hollywood, that's because it isn't. Fall's solution? Create a new, 21st century version, which he hopes to do with his first venue, Genesis ("The name alludes to a new beginning," says Fall. "It's about taking partying back to its roots."), and his upcoming project, Golden Box. Genesis began as a pop-up, and is now a permanent space on Vine St (next to Sassafras) that bucks every Hollywood stereotype: no VIP list, no dress code, no cocktail menu. Instead, it's all about dancing, simple drinks and having fun—an ethos that Fall wants to keep throughout each of his venues. We chatted with the young nightlifer about the inspiration behind Genesis and Golden Box, and why he's trying to start a cultural movement.

RECOMMENDED: Interviews with Los Angeles' tastemakers
Time Out: You created Genesis as a space where no one had to dress up and there wasn't a VIP list—definitely not the Hollywood norm. What made you decide that you were over this scene?
Jeremy Fall: I started working at The Avalon in Hollywood when I was 16—the epitome of the Hollywood club. You know, bottle service and red carpets and celebrities and cover charges. I was born and raised in LA so I have a good grasp of what's in and what's not —and my thing was always, if you want to go out and dance, what are your choices? It's the Hollywood Boulevard nightclubs, and that's pretty much it. You have to dance with 2,000 people, there's always a cover charge and it's almost impossible to get in, no matter what list you're on. I wanted to go in the exact opposite direction—almost the anti-Hollywood. My inspirations are New York City in the '70s and '80s: Studio 54, Palladium, Limelight. In that era, nightclubs were a glamorous place to go. The one thing I've noticed in LA that has really bothered me in the past few years is that there isn't a community of creatives that stemmed from an underground culture. More than anything, if I could get two people at one of my spaces to collaborate and become the next Warhol or the next biggest designers, I'd consider myself successful.
Time Out: How did you become connected to the culture of NYC in the '70s and '80s? You're a young guy, so you definitely didn't live through it.
JF: I'm a baby. I just turned 24. My father is a product of Studio 54—he grew up in New York. In his 20s, he bartended at Mr. Chow's and would frequent all the nightclubs I've mentioned. Subconsciously, I picked up on all his stories. My mom works in hospitality, so the knack for hospitality mixed with my dad's upbringing [led me here].…I also grew up listening to Stevie Nicks and have always been obsessed and interested in that time. I watch documentaries about that era, and I re-read Party Monster once a month and try to stick to the roots of that life: having fun and drinking. It wasn't about mixology.
Time Out: Tell me about your next project, Golden Box.
JF: It's in the old writer's room space. The concept is what I would envision a grungy disco to be like in Chinatown, New York, in the late '70s/early '80s. I'm designing a chandelier that's made of eight gold disco balls of different sizes, and Interview magazine issues covering the floor. It's going to be really cool. I'm trying to make every venue different—I never want to have a portfolio where all my venues feel the same. Golden Box is going to be brighter. It's still going to have a grunge aesthetic, but it's going to feel more happy. And a lot of gold.
Time Out: It seems like you're trying to create a new nightlife movement with all these venues you have planned. That's challenging.
JF: It is! It's almost like what the Club Kids did in New York through Limelight. They had this underground community of hundreds of people that would just follow each other. Also, at the time there was the liberation of homosexuality, and the fashion was experimental. And there were drugs—which in no way do I support.
Time Out: Do you think it might be difficult to recreate that same kind of movement in a totally different decade, or do you think there's a raw need for this underground community now?
JF: I think it's totally possible. I'm not trying to recreate that exact movement; I'm trying to create something new today and bring more culture to LA. I want to re-educate my generation to want to be a part of our culture, not be a part of trying to be cool. If we want to make an imprint on this generation, people have to start taking interest. Our generation just wants to take Instagram photos. I want to get these people off their high horses and let them know that they don't have to impress everybody all the time. Let loose. We all work hard. This is a city that's all work and status and image heavy, so when you're out and at a place like Genesis, I want you to feel like you can just be yourself.
Time Out: Without drugs.
JF: Without drugs. We sell booze, just drink that. That's legal.
Follow Erin on Twitter @hungryxpat