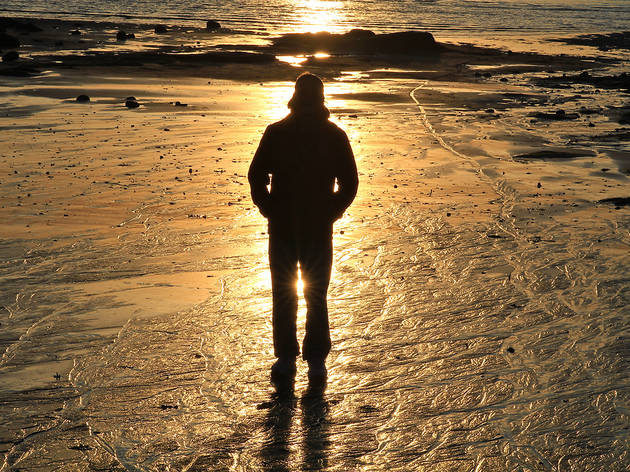 15 reasons why being single during the holidays is the worst
Posted: Friday November 20 2015, 5:07pm
It's the night of your company's big holiday party. You take a quick shower while blasting your jam ("Feeling Myself," of course) put on a great outfit—something classy and not too tacky—and reach for your significant other's hand. That's when you realize the fateful truth—your significant other doesn't exist! Dread creeps in. You start to sweat. These symptoms could only mean one thing—you are single for the holidays.
There are plenty of reasons to celebrate being single—you don't have to worry about coordinating schedules, there's no weirdness about whether you're supposed to get them a gift—but the downsides of being single are very real.
1. A turkey is way too big for one person to eat.
2. You have to break the wishbone yourself. How do you know if you're lucky?
3. It's fun to treat yo' self, but everyone likes getting gifts from a special someone occasionally.
4. A Thanksgiving dinner Tinder date is not something to be thankful for.
5. There are so many beautiful couples being gross and beautiful in public and you can't stop staring and barfing.
6. The five pounds everyone gains over the holidays are not helpful for your self-esteem, therefore possibly hindering your dating life.
7. Adele's 25 exists, and you can't stop crying about the one(s) that got away.
8. In case you forgot you were single, don't worry, your mom/grandma/crazy aunt will remind you when you're home for the holidays.
9. There's no one to kiss at New Years, except the rim of a champagne bottle.
10. The only thing to keep you warm at night is the fireplace.
11. You have to meet all your co-workers' significant others at your company party with no buffer.
12. At the Thanksgiving dinner table, your sister says she's "so thankful for her amaaaazing boyfriend" and you're not allowed to punch him in the face.
13. You see a "For that special someone" commercial and reach for the nearest bag of chips.
14. Suddenly you realize that Papa John is not your boyfriend, and neither are Ben or Jerry.
15. You can't go on any seasonal romantic dates.
Share the story