We're not really sure what people expect to see in Downtown Los Angeles. A Blade Runner-like dystopia? An Ace Hotel-branded paradise? An endless maze of traffic? The reality is somewhere in-between all of those. Whether you're heading to one of Downtown's best coffee shops or spending the night at L.A. Live, you're bound to behold these 20 things.
1. Ladies' skirts getting blown up by the subway grates—at least we think that musty blast is coming from the Metro.
2. Pedestrians in business attire rushing from meeting to meeting, just like a real city!
3. "Purple Shirts" standing at every corner or riding bikes and Segways.
4. Gorgeous architecture you've never noticed before.
5. But also some of the worst postmodern structures imaginable—we're looking at you Pershing Square.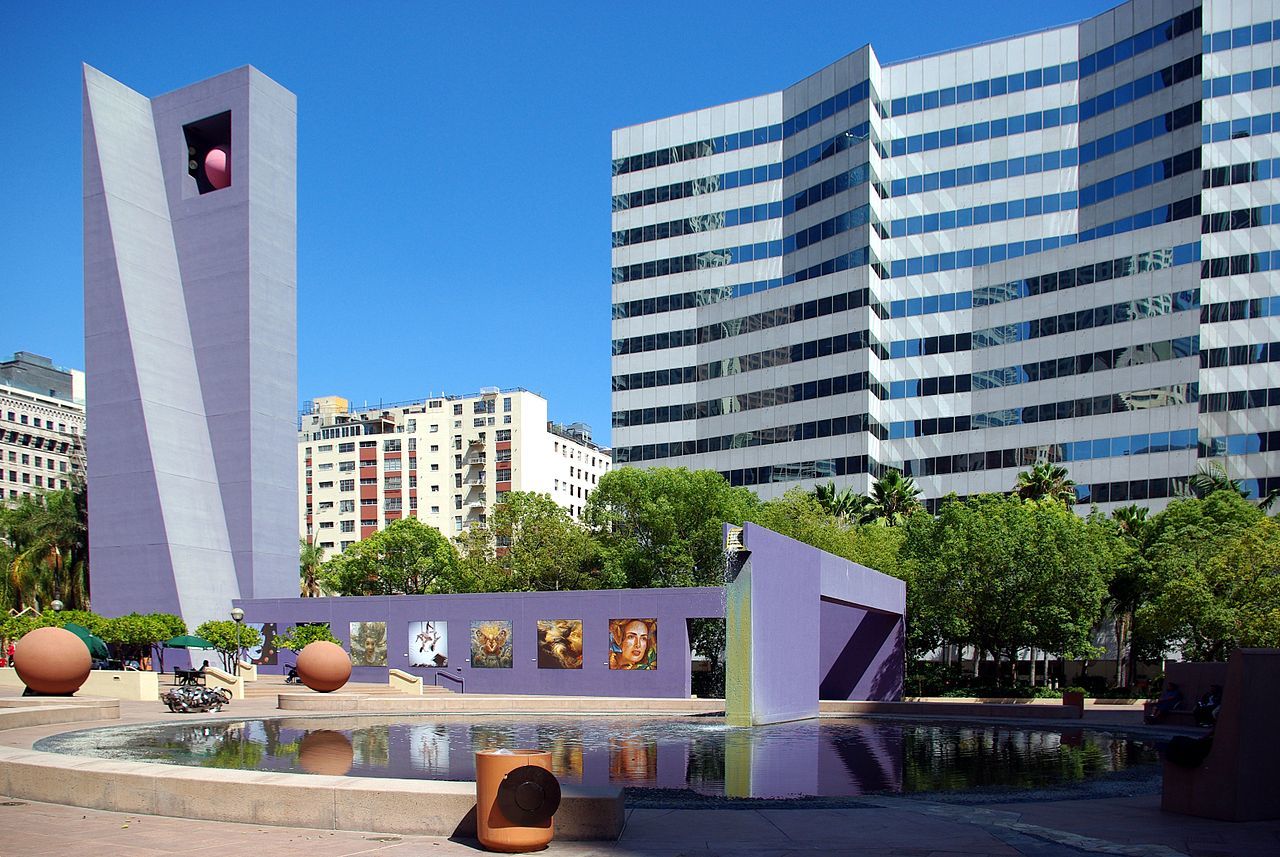 Photograph: The Angels 2010/Wikimedia
6. Roads that end, upper and lower streets, and a diagonal grid. How did I accidentally end up on Skid Row again?
7. LAPD officers lying in wait, ready to hand out jaywalking tickets to delinquents.
8. Construction workers and cranes around every corner.
9. Hockey fans.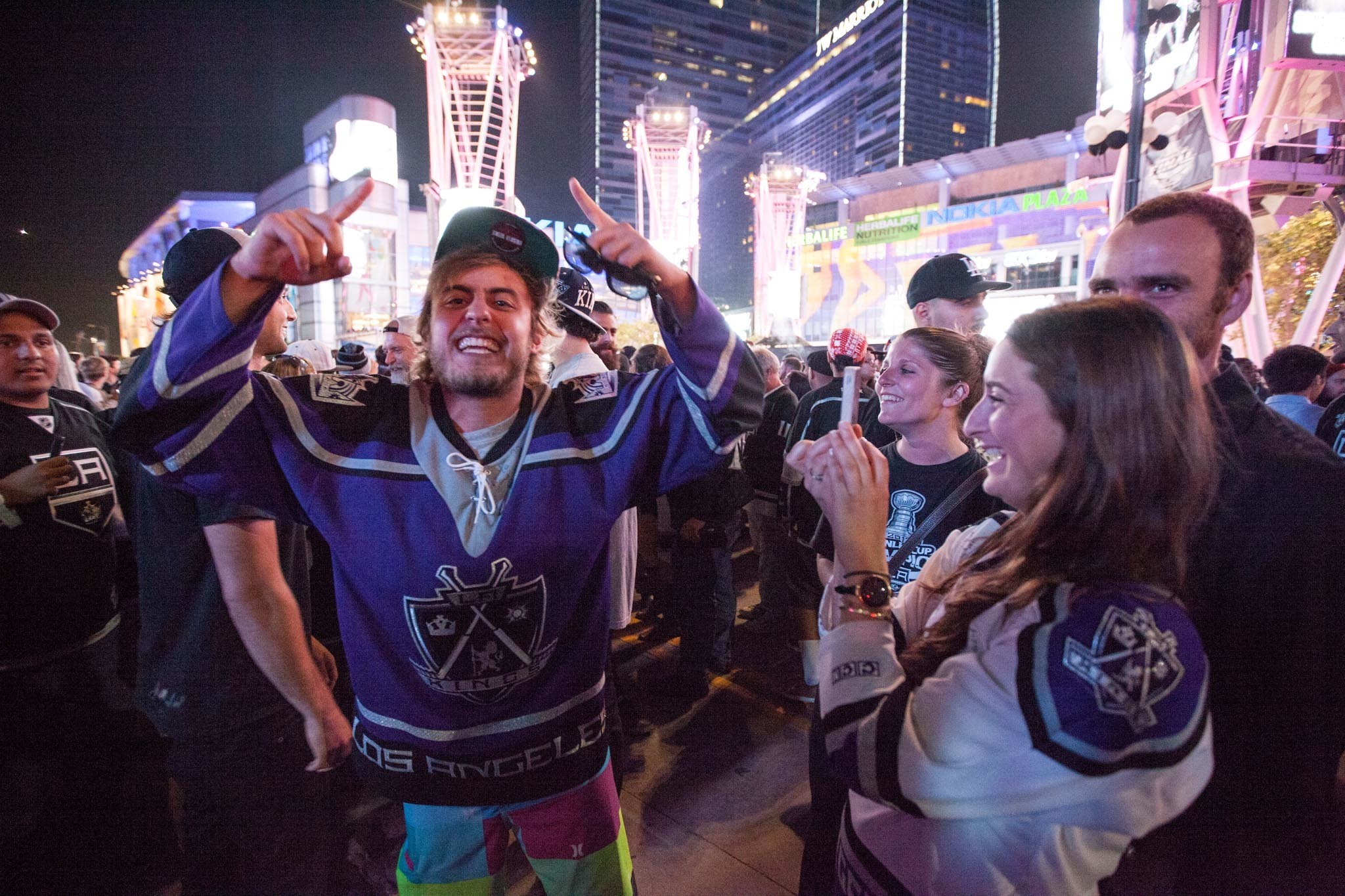 Photograph: Jakob N. Layman
10. So many Joe's Auto Parks.
11. Kids who think they're punk because they live in a loft and go to shows at the Smell.
12. Slightly older kids who live in slightly nicer lofts and think Downtown is "really having a moment right now."
13. Feces of questionable origin.
14. Massive murals and fading, old-school advertisements on the sides of buildings.
Photograph: Courtesy JR
15. Mountains to the north and skyscrapers to the south on Grand Avenue.
16. Recent USC grads trying to relive their glory days.
17. Baffling tangles of pedestrian skyways and automobile overpasses.
18. Tourists taking pictures. Who knew DTLA was an actual tourist destination?
19. Flowers in the Flower District and diamonds in the Jewelry District. Why women aren't flocking there, we don't know.
20. Us.
RECOMMENDED: See more in our guide to Downtown Los Angeles