Dodger dogs at sunset, tall plastic cups of over-priced beer, Randy Newman's "I Love LA" blasting over the loud speakers...as the legendary Vin Scully would say, "It's time for Dodger baseball!" And even if you need to Google who Vin Scully is or would rather watch a Canadian curling match than 9 innings of America's pastime, there are several games that you'll still want to make it out to — if for no other reason because the Dodger dogs are delicious (and they do veggie dogs, too). Oh, and while the season is still a few weeks away, you can get excited by buying single game tickets now and then going home and staring at them.
Here are 5 match-ups you'll want to...that's right...catch.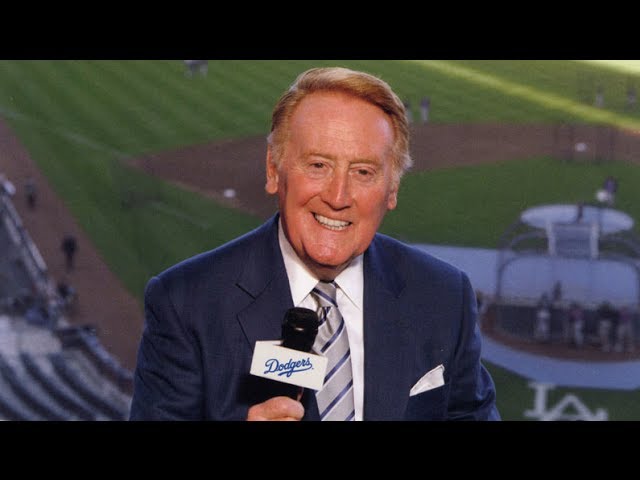 1. Opening day(s). The Dodgers begin the season against the San Diego Padres on April 6 at 1:10pm. If you can't make the opening game due to that 'day job' or because you'd rather not spend a premium to be amongst A-list celebrities that don't necessarily have to fake a sick day, then Tuesday or Wednesday night could be your best options. You should be able to catch a killer sunset, and just like the spark of a new relationship, you'll still feel the residual effect of the night before.
2. San Francisco treat. What's nice about playing the Giants' is that no matter how each team is playing, it'll most definitely be a fun atmosphere (as long as the fun doesn't turn violent). Fortunately, both teams have been really good over the past several years, so expect it all...pitcher's duels, home runs and language that may cause you to think you're actually attending a dock workers' union meeting. The Giants come to town in April, June and September, so plan accordingly. (Pro tip: The April and September games will likely be the most exciting series' due to where the teams are at in the standings and just general baseball excitement. However, June is a great time to get a sunburn.)
3. St. Louis Cardinals. The Cardinals have knocked the Dodgers out of the playoffs the past two seasons. Need I say more? Check out the rivalry June 4-7.
4. The Cubbies. The Cubs and their stadium, Wrigley Field, are legendary. With its ivy-covered brick wall and bleachers in the outfield, Wrigley is the second oldest stadium in baseball, with Fenway as number one and Dodger Stadium at number three. Besides the history of being around, the Cubs also have a history of not being that good...so, even if you're not a hardcore fan, it's nice to see a win. Check them out on August 28-29.
5. The freeway series. It always makes for a spirited occasion when the crosstown Angels take on the boys in blue. This year, the two teams will be squaring off at Dodger Stadium July 31-Aug. 2. If you don't want to deal with traffic, then take the train which drops you off literally right at Angel Stadium. The match-up takes place down in Anaheim October 7-9.
6. Friday night fireworks. Besides some babies and dogs, who doesn't like an elaborate explosive pyrotechnic display? Any Friday night, you can catch fireworks right after the game...win or lose. Not to mention, sometimes, they even let you onto the field.
And remember, even if you're not a baseball fan, don't worry...you'll fit right in. Even the hardcore Dodgers' fans don't arrive until the top of the third inning.
Pre-gaming? Post-gaming? Here's where to eat and drink around Dodger Stadium.