We don't see many clouds float across our clear blue L.A. skies. Even more rare: A convincingly realistic but surreally lit cloud-like installation that's taken over the lobby of the Walt Disney Concert Hall.
Nimbus kicks off Yuval Sharon's three-year residency as artist-collaborator at the LA Phil. The avant-garde producer is best known as the artistic director of the Industry, the company behind Union Station's silent opera Invisible Cities as well as Hopscotch, last year's car-hopping opera.
While Nimbus, as its name suggests, mimics a cloud, it also draws inspiration from Angels Flight Railway. Composer Rand Steiger likened the installation's escalators and stairwell to the Downtown funicular as persistent means of vertical transportation in a dramatically changing urban environment.
Sharon enlisted Steiger to devise the musical portion of the installation. Every 15 minutes or so, the clouds light up in sync with a musical program that's a mix of computer generated soundscapes and compositions built from featured soloists at the LA Phil. The music rolls forth from 32 speakers hidden inside the clouds, sometimes like a clap of thunder and at other times like a gentle breeze.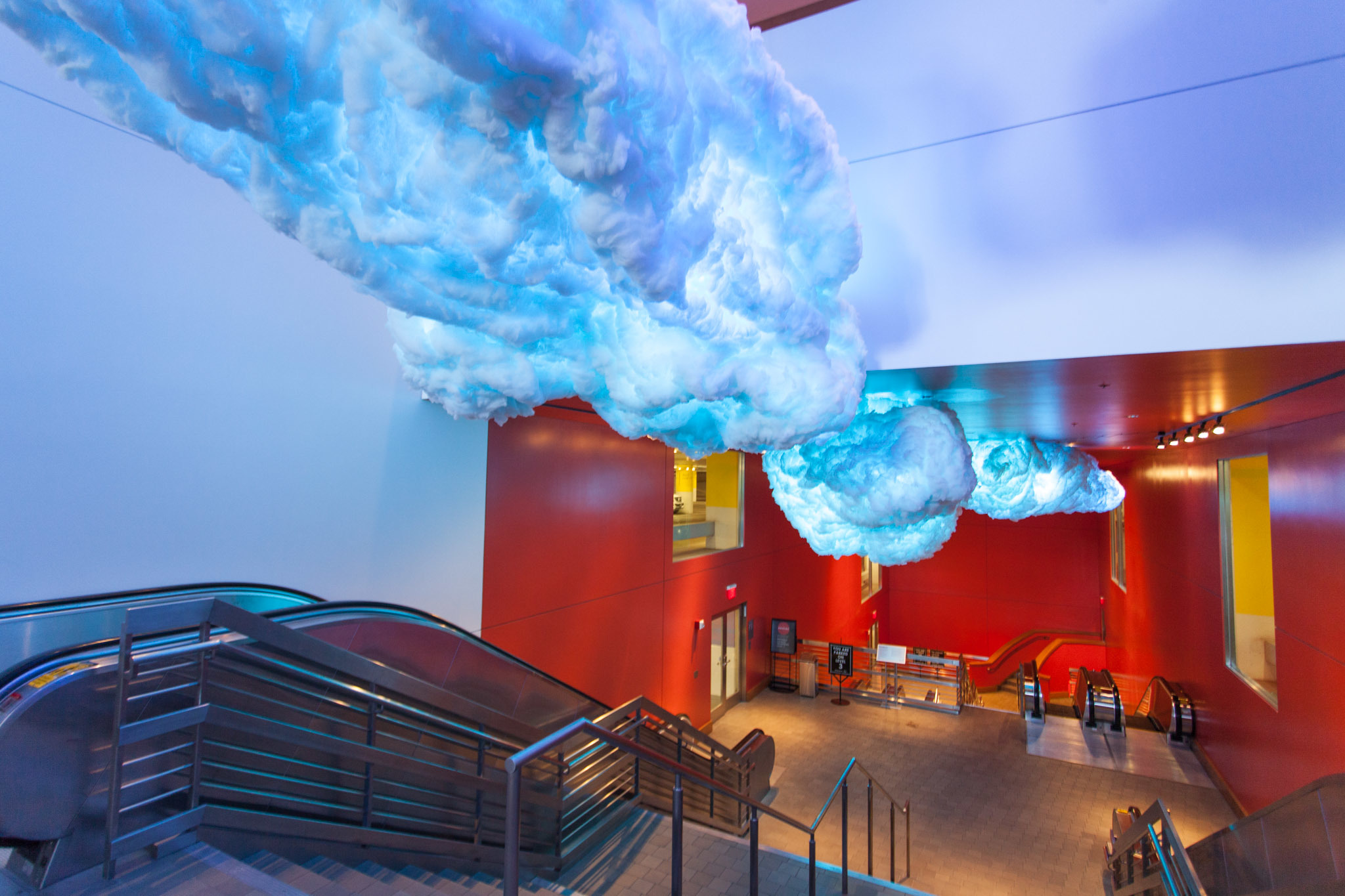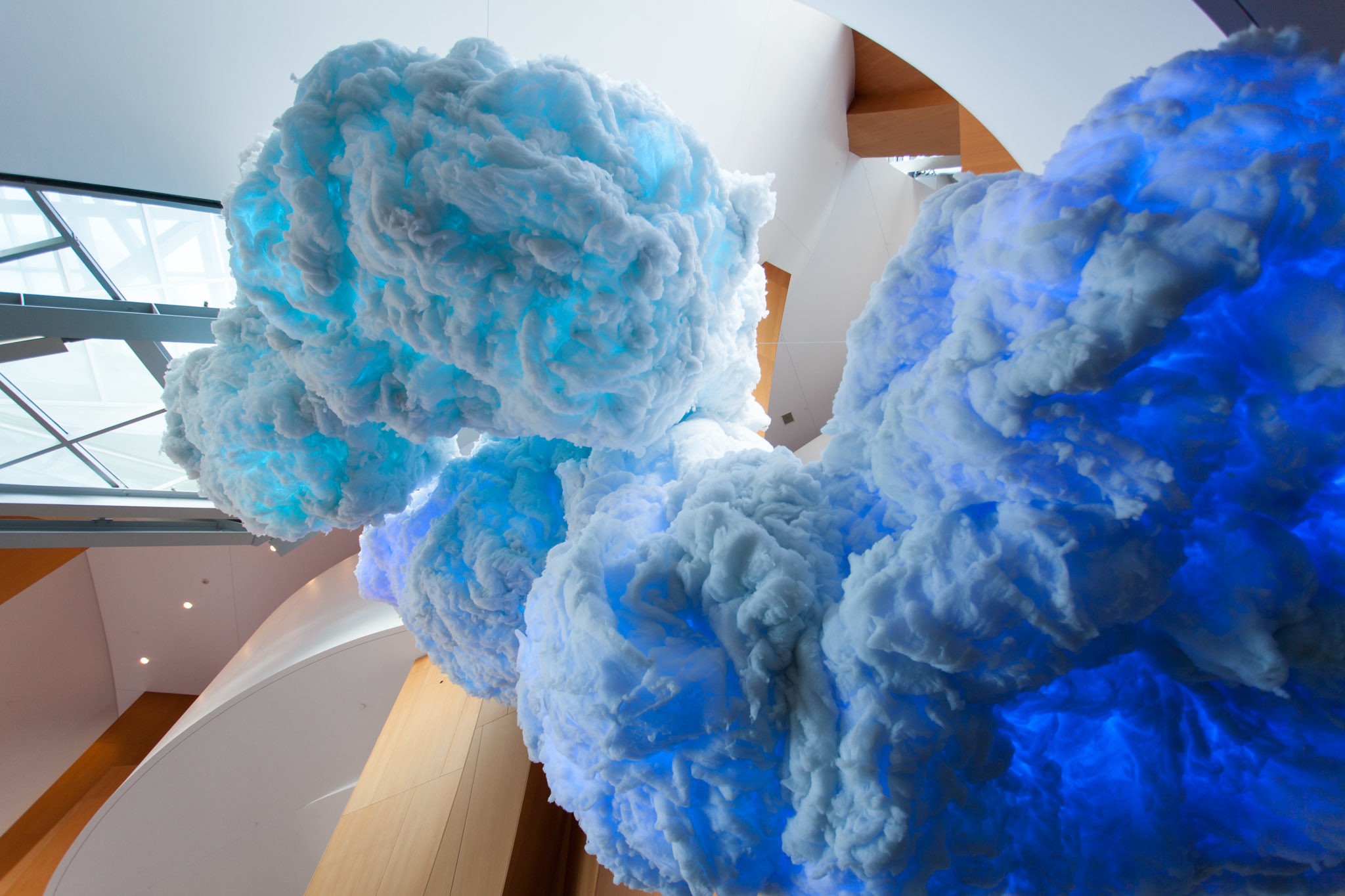 The sounds are spatially distributed, so the score you hear at the top of the steps will differ slightly from the sounds sitting at the bottom. When the installation transitions back to silence, motion sensors along the stairwells trigger ambient, orchestral sound effects until the score begins again.
The clouds look both strikingly realistic and dreamlike, as if you're viewing a technicolor thunderstorm from the window of an airplane. Poetic Kinetics' Patrick Shearn—who was responsible for another cloud-like installation, Liquid Shard—was tasked with visually realizing the design.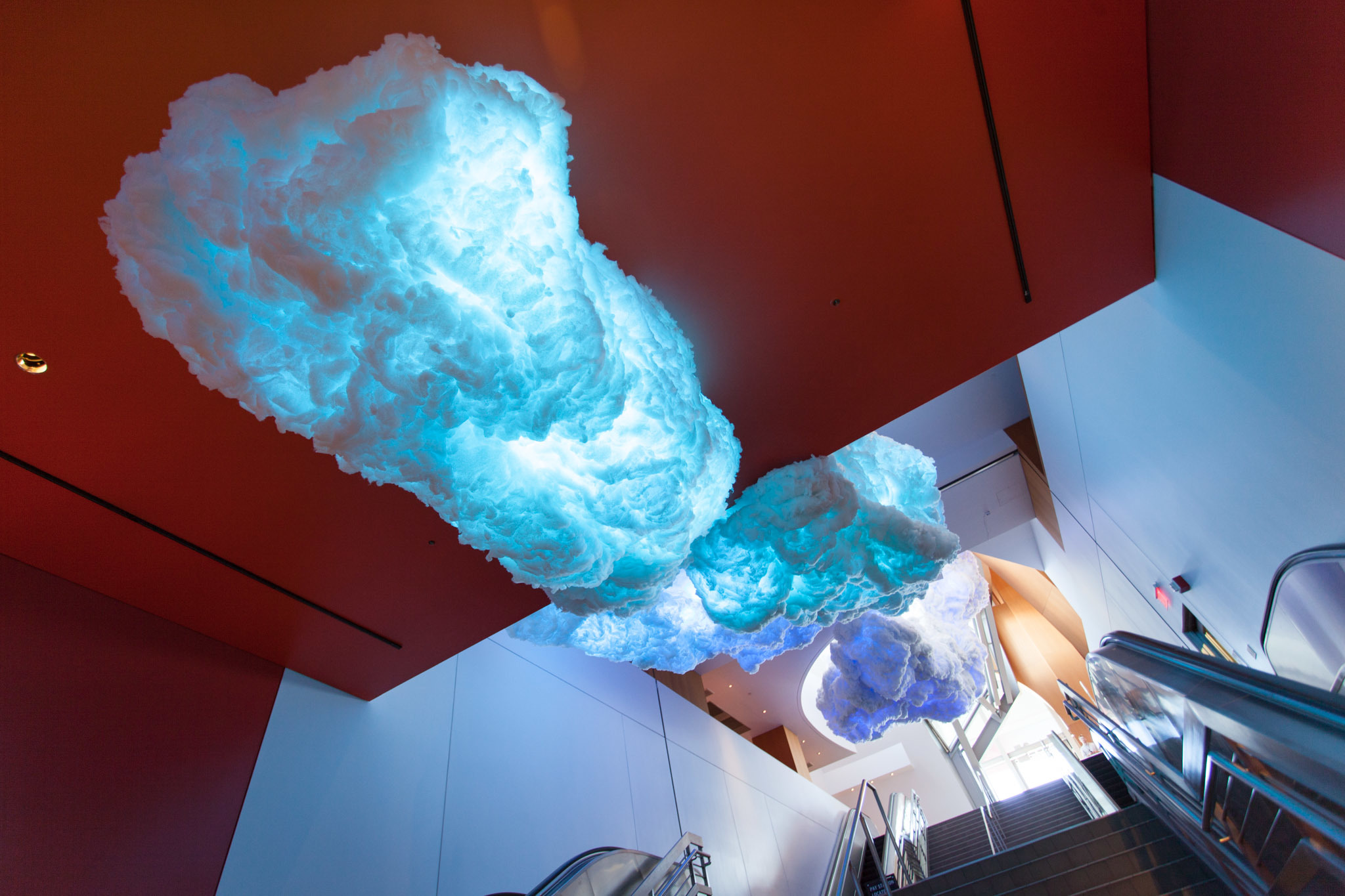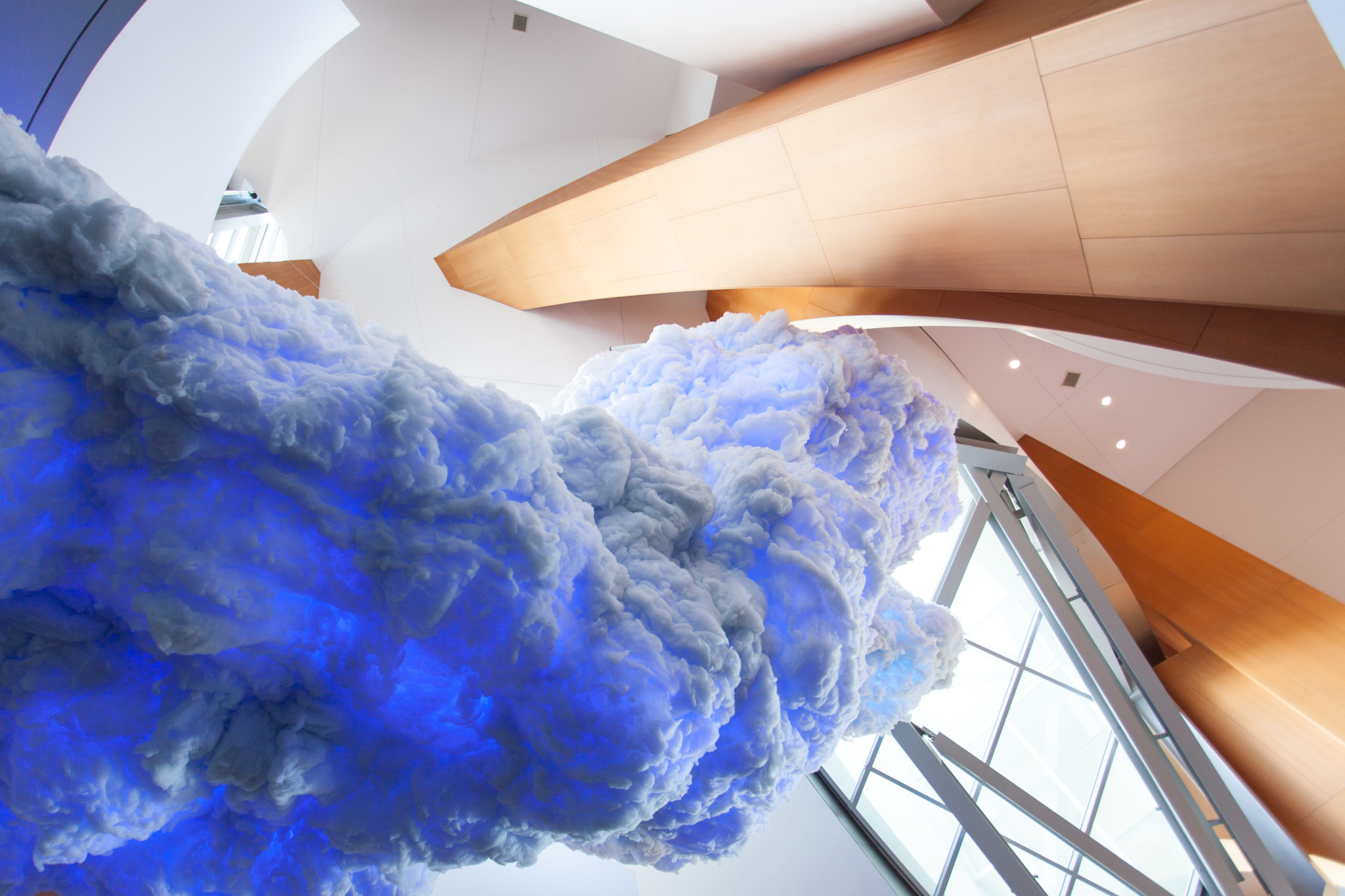 The installation will remain on view through the LA Phil's 2016/17 season (which runs through next June). Anyone who's taken advantage of the concert hall's free jury duty parking should be able to easily find it: Nimbus hangs above the escalators that lead down to the parking garage. The installation sits prior to any ticketing turnstiles, so feel free to pop into the doors on the middle of the hall's Grand Avenue side.
Nimbus officially opens Saturday, October 1 during Noon to Midnight, the LA Phil's free season kickoff event with pop-up concerts, food trucks and beer.
Want more? Sign up here to stay in the know.