Jimmy Han just wants everyone to drink good beer. The owner of Beer Belly, a gastropub in Koreatown, has been offering comfort food and beer to Coachella-goers since 2014, but this year he wanted to do something a little different. So he created Coachella's first Rare Beer Bar, offering some of the most hard-to-find brews in the Golden State. These are beers that are often only available at the breweries themselves; if they are distributed to a few bars or restaurants, they're extremely difficult to find. With 11 different beers on tap and a set list—a list of six rare beers that are rolled out in limited amounts throughout the day—there's something for everyone to discover here. "That's the beautiful thing about beer," says Han. "Just like you come to discover new bands at Coachella, we want people to discover beer."
So what are beer nerds—and the beer plebians among us—discovering? For starters, there are plenty of sours. Drake's Brewing Co. Unholy Alliance, a grape blonde that, at 7.5% ABV, is on tap and easy to drink on a scorching afternoon. Modern Times' Infanity Beach, Rare Barrel's Cosmic Dust and Phantom Carriage's Raspberry Broadacres are a few other sours that made the cut. Han has also curated plenty of barrel-aged beer with a higher ABV for the festival nights when you're ready to rage—Bottle Logic Brewing's Ground State, for example, which will knock you under the table at 12.5% ABV. There's a red cherry sour, a white chocolate stout and a cider made with activated charcoal. The beers may be rare, but there's one for every taste.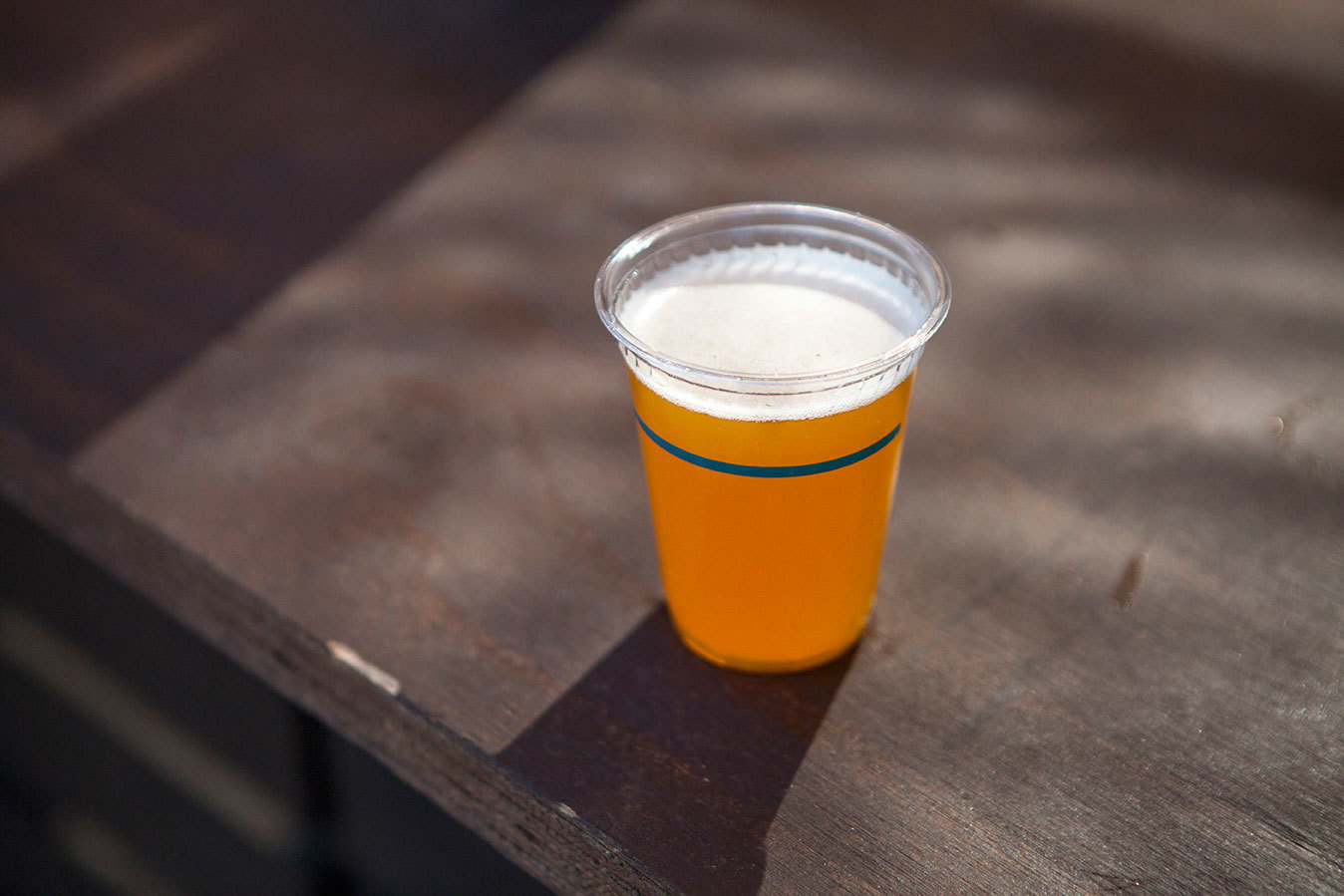 Infinity Beach by Modern Times BeerPhotograph: Jakob N. Layman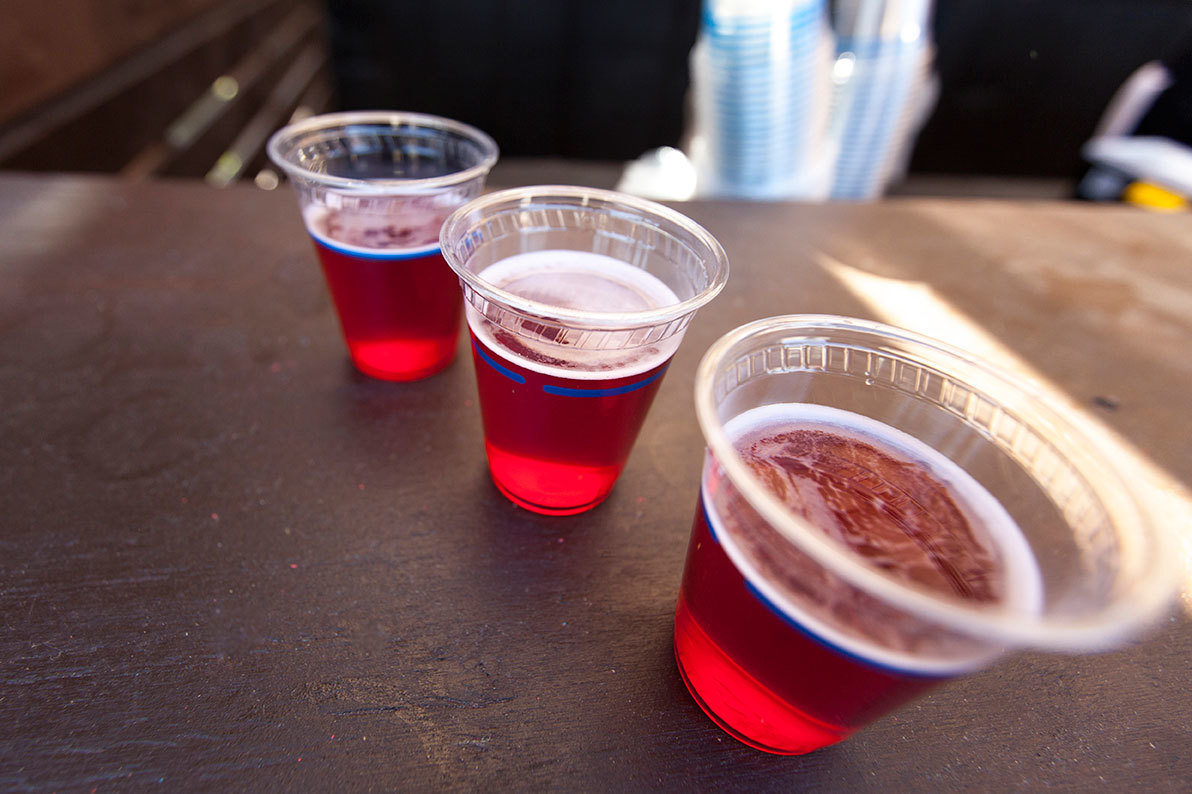 Cosmic Dust by The Rare BarrelPhotograph: Jakob N. Layman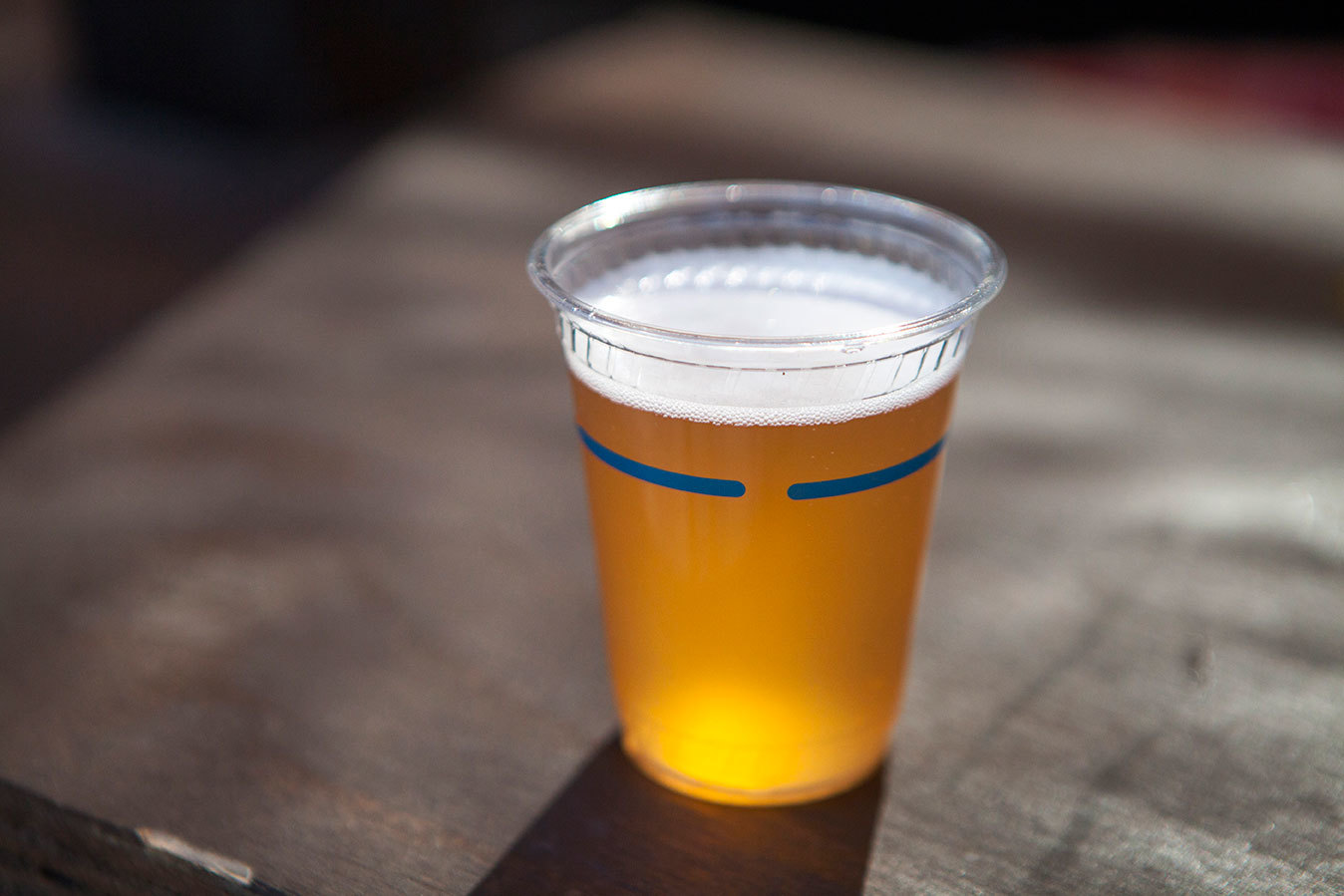 Raspberry Broadacres by Phantom CarriagePhotograph: Jakob N. Layman
Han's set list is a work of beauty, too; he crafted it to coincide with the Coachella headliners on each night (it's only available from 4-9pm). Friday saw LCD Soundsystem hit the main stage, so visitors to the Rare Beer Bar could find brews like Drink Yourself Clean by Noble Ale Works. Sunday was all about recovery, making Black Dog's 101 Cider House a clutch pick (the cider uses activated charcoal, known for staving off hangovers). There are also beer cocktails: the Beer & Loathing mixes American lager with aperol, mint and grapefruit juice, while the Mai-TaIPA uses American IPA, Mandarine Napoléon, almond syrup and fresh lime.
Beer & LoathingPhotograph: Jakob N. Layman
For the first time, Han, along with partner Gabe Ryan, has also curated the beer list for the general Beer Barn area. It shows—there are some fantastic breweries represented, including a ton of LA breweries. Festival attendees from all over the world are getting to try Three Weavers, Arts District Brewing, Modern Times and Eagle Rock Brewery for, quite possibly, the very first time. "I was like a kid in a candy store," says Han, when talking about picking options for the Beer Barn. "I can choose the rarest of the rare, but they don't care about that. They just want good beer." Now there's plenty of it—rare or otherwise—to keep you hydrated at Coachella this year.
Couldn't make it to the festival? Beer Belly will be bringing their custom made shipping container—called the Beer Can—to the Vegan Beer & Food Festival and FYF this year, offering more rare beer to the masses.