Sustainable, L.A.-based clothing brand Reformation—a favorite of hip bridesmaids, Coachella-goers and easy breezy California girls everywhere—is planning something big for Earth Day. In the interest of transparency and consumer education, the brand will offer regularly scheduled tours of its factory, open to the public for the first time ever, on Saturday, April 22.
"When you think about the word 'factory' you probably don't have the nicest associations pop up in your head. Perhaps dark. Dirty. Polluted. Cheap. Dangerous. Or even inhumane," says a Reformation rep. "We want to change that." More than 300 team members work in Reformation's ethical, sustainable factory in Downtown Los Angeles; they're offered health benefits, English classes twice a week and Citizenship services. They also get free legal support, Metro passes and even monthly massages.
Reformation is proud of how they run their business, and wants to open their doors for curious Angelenos to take a closer look, see the space firsthand and meet some of the people who actually make the clothes. "We took crucial steps to redefine what a clothing factory should be. Bright. Clean. Sustainable. Fair. Safe. A place people can feel happy and proud to call work."
CEO and founder Yael Aflalo will lead the very first factory tour on Saturday, April 22, and tours will continue regularly on the first Friday of every month, led by Reformation staff members and friends.
Learn more about Reformation's factory and sign up for a tour here. Check out this sneak peek of the factory (and those who keep it running) below: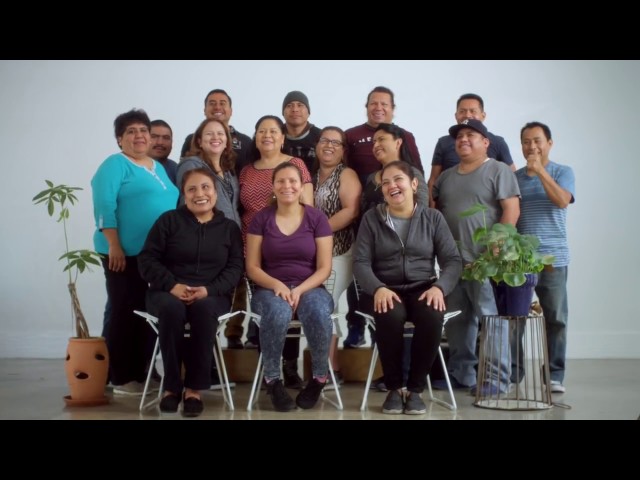 Want more? Sign up here to stay in the know.