If you've lived in Los Angeles for awhile, you may think you know this city pretty well... but do you really? Center Theatre Group is setting out to reveal a "secret" Los Angeles while celebrating its 50th season with a live art theatrical experience, Remote L.A. For each performance, 50 audience members will hit the streets of Los Angeles on a guided audio tour, directed and produced by Rimini Protokoll, an award-winning international documentary theater team.
Here's how it works: each audience member will have a pair of headphones that will provide a soundtrack to the tour, guided by a computer-generated voice. The tour will take you to a variety of places—back alleyways and dark hallways that are normally unseen by Angelenos in their day-to-day lives as well as common areas that people will hopefully see in a new light. Audience members will also be given tasks they must complete, including taking the Metro or possibly running, so it's not an ideal event for people who may be limited in their physical abilities. The idea is that the audience members are not just spectators, but are actually participants in the performance.
Check out the video below for a look at how the event works.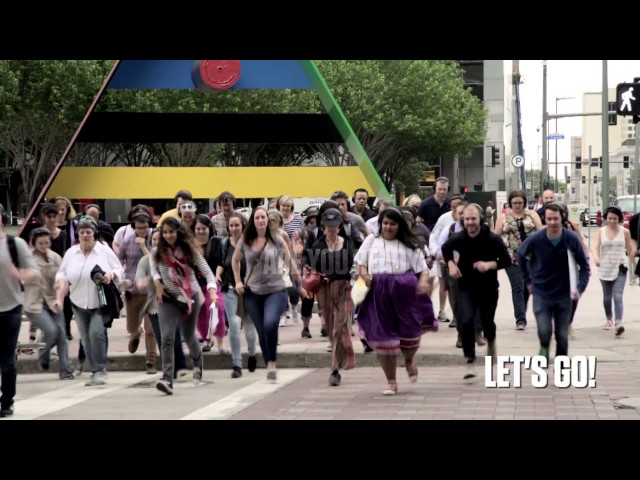 Seem like something you'd be interested in? Make sure to wear walking shoes and clothes you can easily move around in. Instructions will be provided before the performance begins.
Remote L.A. will take place Tuesday through Sunday at 4pm with additional 11am performances on Saturdays and Sundays, March 12-April 2. Tickets are $39 and can be purchased here.