With high winds whipping through the Empire Polo Club, Coachella 2016 got off to a boisterous start on Friday. Festival goers flocked to the desert for sets from Ellie Goulding, Sufjan Stevens, Of Monsters and Men, Jack Ü and M83, along with the return of LCD Soundsystem.
By far the day's most bizarre moment was Kanye West's surprise appearance during A$AP Rocky's set—and we literally mean appearance. Kanye had barely begun working his way through "Father Stretch My Hands Pt. 1" when the mics were cut on a set that had started late and run overtime.
As for things that were weird in all the right ways, Sufjan Stevens arrived on the Outdoor stage like some sort of neon '90s space traveler. He tackled the electronic-leaning side of his catalog with a remarkable performance that saw the singer sprouting wings, dressing up like a disco ball and covering himself in balloons.
Though LCD Soundsystem frontman James Murphy, as he put it, shut up and played the hits, the crowd felt deflated compared to the frenzy of energy that fed the preceding set from Jack Ü. By the time the bouncy piano intro to "All My Friends" hit, what should've been a euphoric festival-wide moment roused a thinning crowd that had mostly fled for Purity Ring and the Lucent Dossier Experience.
Some of day one's most fun moments were nowhere near the main stages, whether DJ Mustard spinning aughts hip-hop hits, a set of slinky orchestral rock from the Last Shadow Puppets or Parov Stelar lighting up the Gobi tent with a brassy blowout.
Make sure to check out the rest of our Coachella 2016 coverage, and scroll down for our best band photos and crowd shots from Friday of weekend 1 at Coachella 2016.
Photographs: Jakob N. Layman, Michael Juliano, Kate Wertheimer, Erin Kuschner
Ibeyi
Outstanding in the Field
M83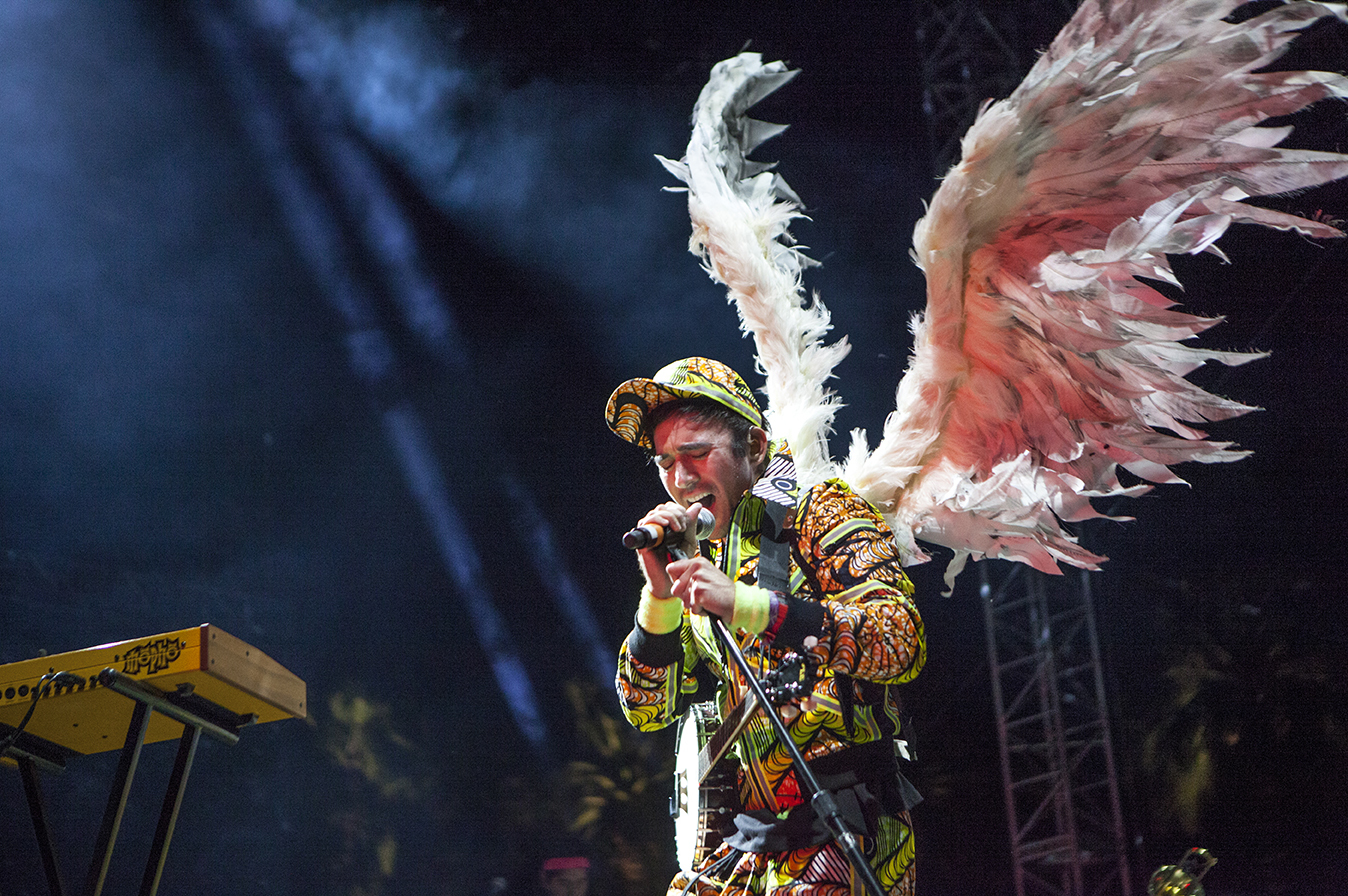 Sufjan Stevens
Sufjan Stevens
Ellie Goulding
LCD Soundsystem
LCD Soundsystem