We all have a pretty solid idea of what Coachella street style looks like: Neon, flower crowns, short shorts, an overabundance of flash tattoos. But festival style is changing with the times, and we noticed a few new trends this weekend worth mentioning. Being one of the earliest fests of the year, Coachella sets the stage (no pun intended, but we're leaving it there) for the summer season—so read up, dress up and thank us later.
1. Silver coin body jewelry
We don't even know what to call this stuff, but it's everywhere. Shining in the sun (doesn't it get hot?!), chunky silver bedecks the vast majority of ladies in attendance this year, from giant necklaces to dainty, dangling bracelets and anklets as well as draped belly and hip chains. People keep calling them "gypsy chains," which seems only slightly less offensive than the headdress trend that, thankfully, seems to be fading out.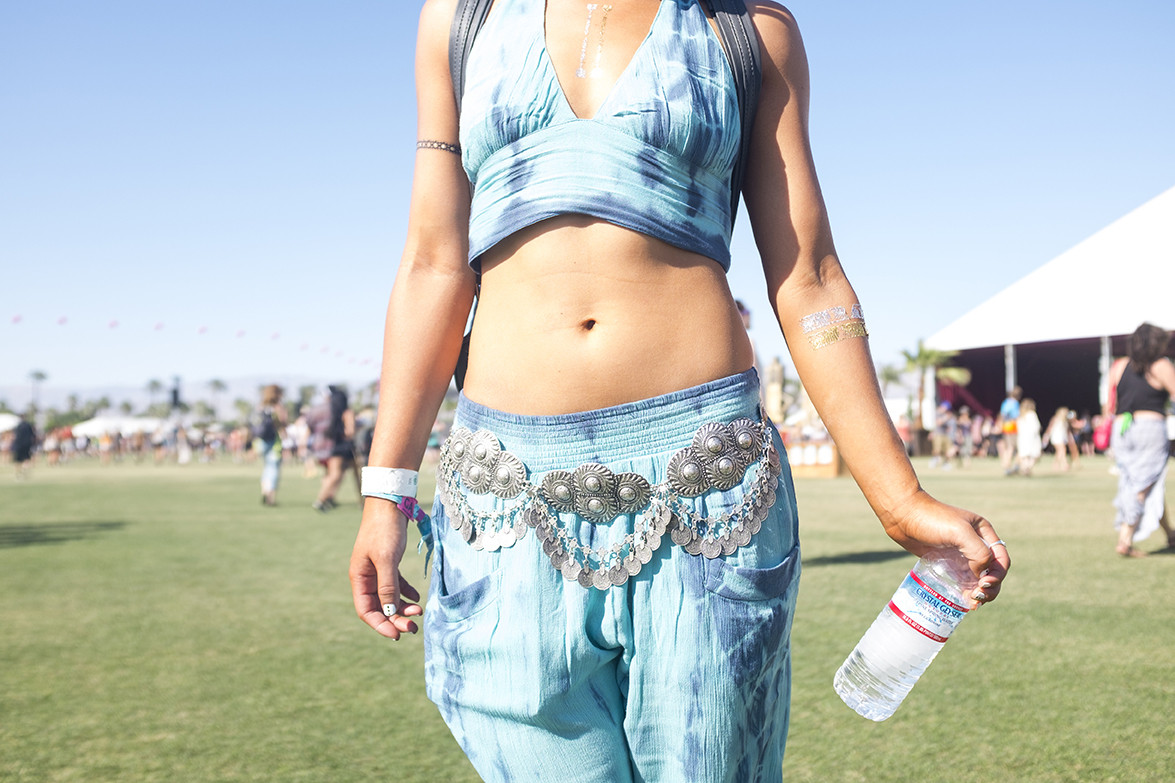 2. Overalls on dudes
We thought this trend was relegated to Stagecoach only, but this year we've seen a surprising number of guys rocking overalls of all kinds, from cutoff jorts to rolled-leg canvas, often with nothing underneath (at least, nothing that we can see). The trendiest among them are getting creative with their straps—hooking one strap to the opposite button and letting the other hang free, tying both straps around their waists, etc. You do you, boys.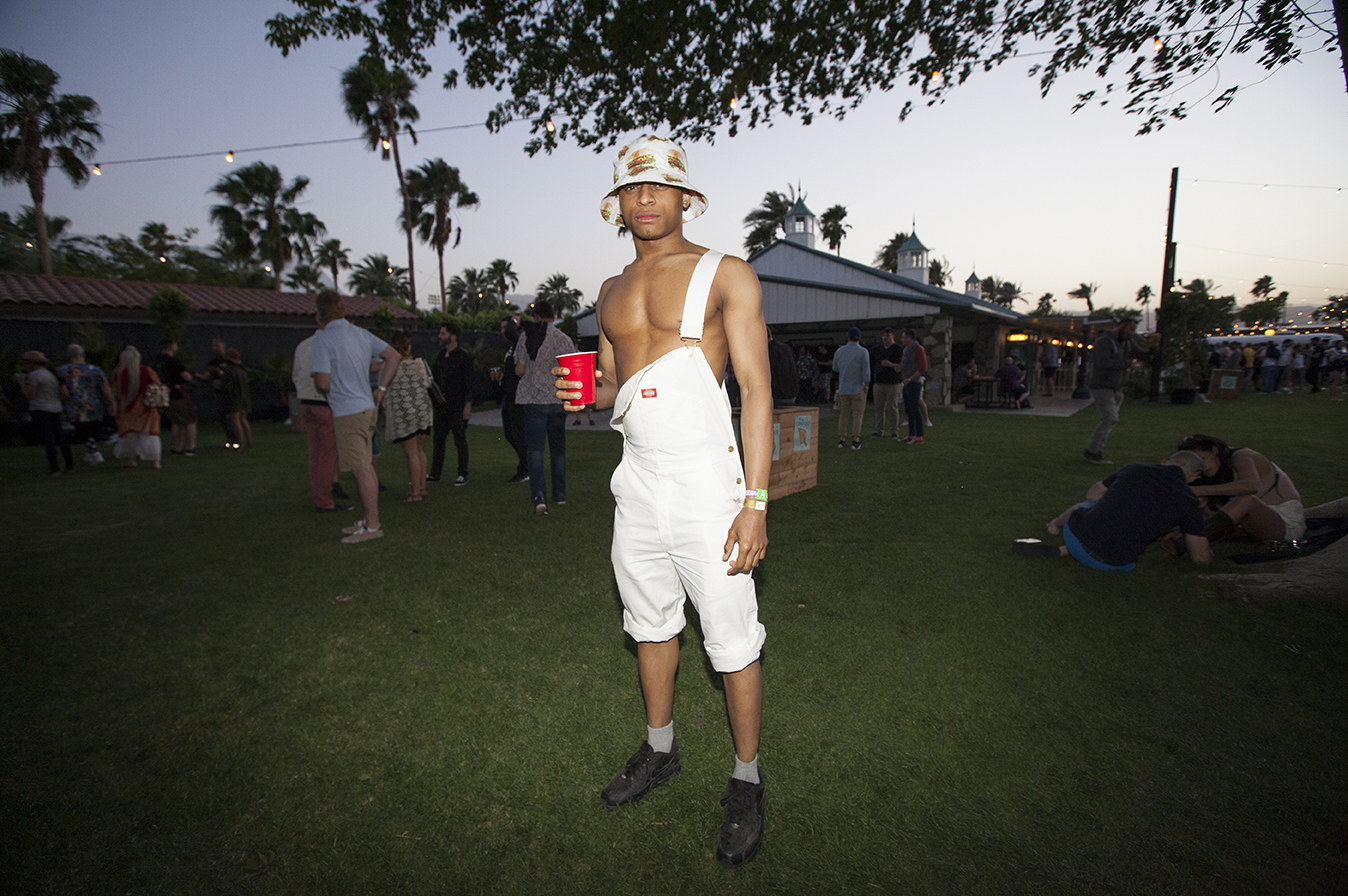 3. The tight double braid
Worn by women for generations, popularized in mere months by one Kim Kardashian (to the the chagrin of many ladies who feel that the hairstyle has now been misappropriated by the masses), these tight-to-the-head, double french braids are everywhere this year—even the guys are doing it. It's a practical style for the hot, windy conditions and a welcome change from the sea of wavy curls crowned with flowers that we're used to. In fact, the birth of the double braid may mean the death of the flower crown—we saw barely any this year; the two just don't go together.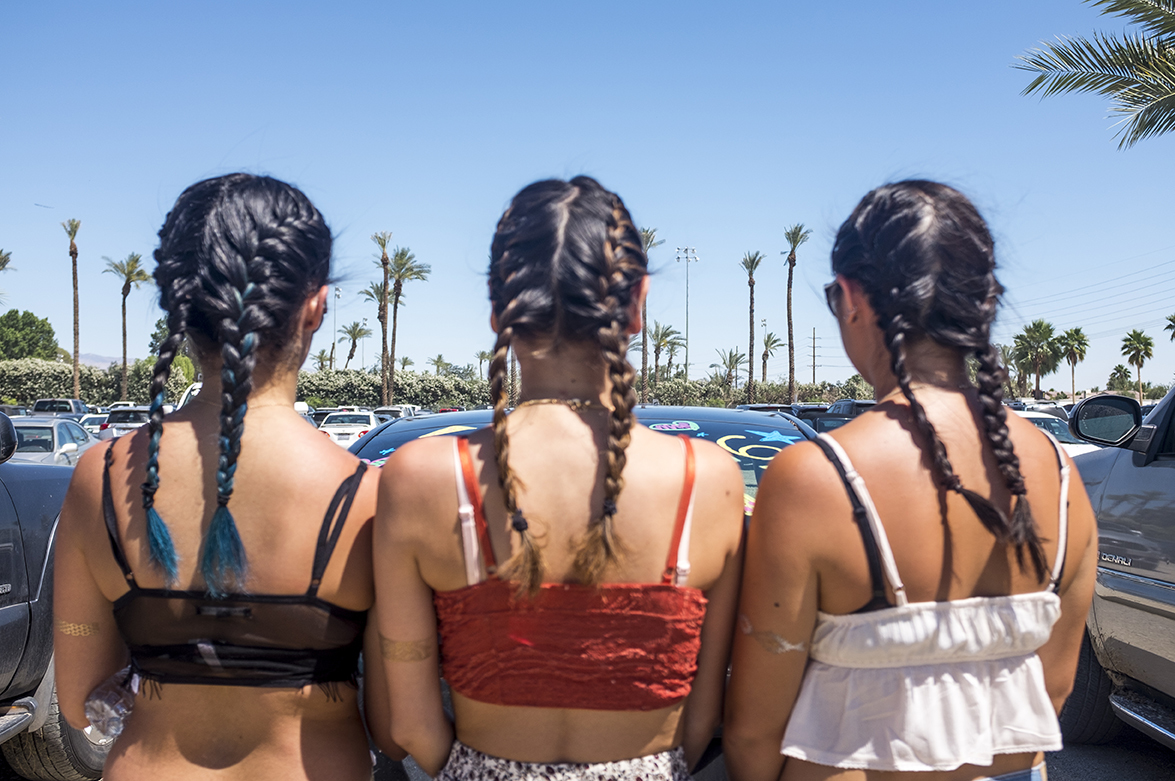 4. Antlers
Antlers are the cat ears (RIP) of 2016; while not quite as prevalent as last year's kitten kitsch, we've seen enough necklaces and headbands adorned with horns to call this a trend. We're actually pretty surprised that it hasn't happened sooner—and fear that by next year we'll have lots more antlers accidentally poking us and/or obstructing our views. At what point does a horned tiara become a potential weapon and get banned?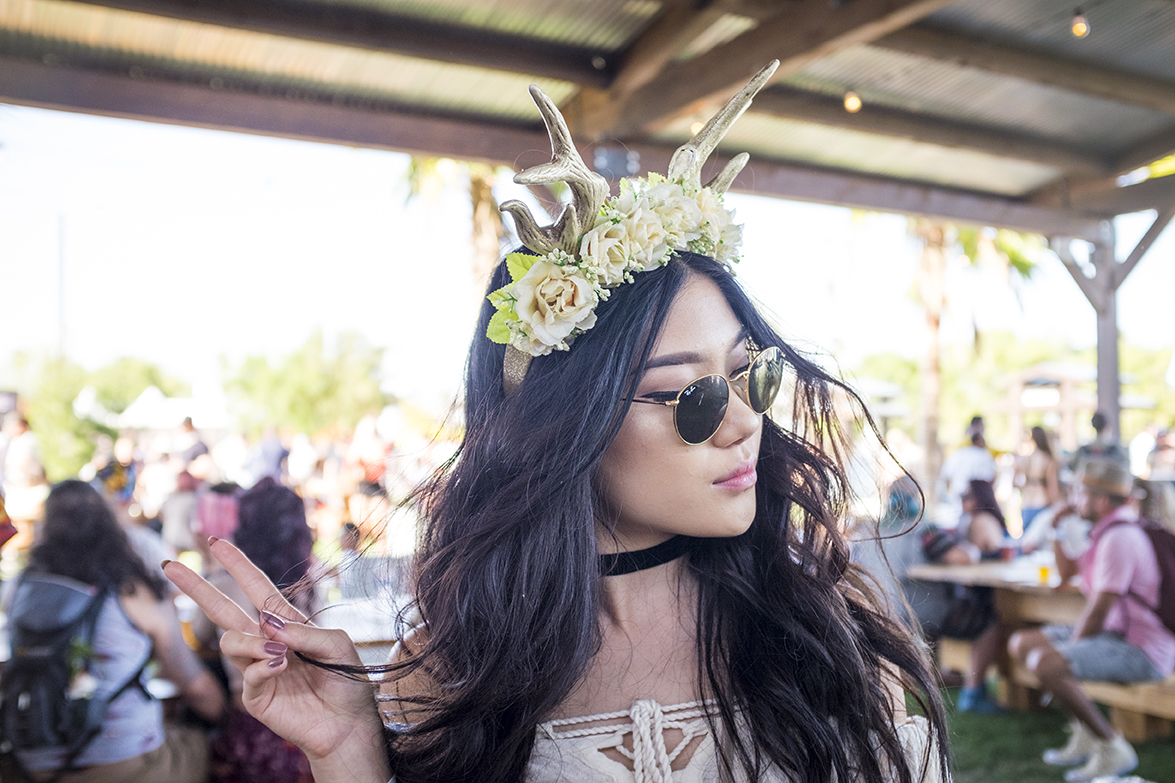 While some festival fashions will exist forever (long live the butt-baring jort), others come and go: hello chokers, so long reflective sunnies. What styles did you see (or not see) this year? Let us know in the comments section below, and don't forget to check out our Coachella street style recap along with the rest of our Coachella 2016 coverage.